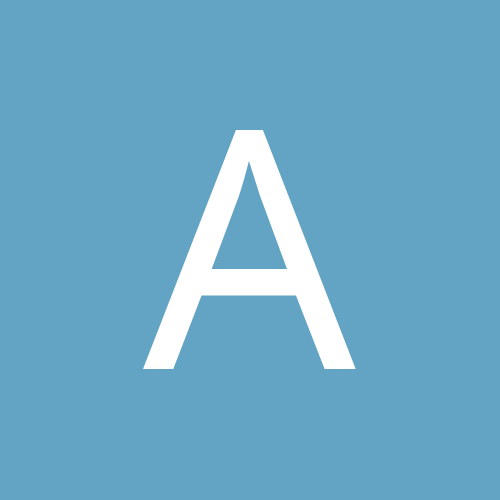 azsenior
LAP-BAND Patients
Content Count

104

Joined

Last visited
Everything posted by azsenior
I had gastric sleeve on October 18, 2011. My highest weight had been 295, but had settled in at about 270. Lost some in my pre-op program just because I knew I was going to be weighed and monitored every month. Anyway at surgery, I weighed 236. Hearing about all the phenomenal losses after surgery, I had planned to hit 199 by Christmas, New Years, at the latest. I was not remembering that I had already dropped an initial 30 plus pounds. Anyway, I was very compliant, but was not even close to my 199 by the holidays! I didn't set a new time for reaching Onederland, but just kept plugging. Since December, I did start a great exercise program of five days a week at the YMCA and voila, this morning I hit 199.2. It is just such a psychological victory for me. In actuality, it is only my half-way mark to my ultimate goal, but it feels much bigger than that. It is clearly a marathon, not a sprint, but I am so grateful to be on this journey.

Hey RR, Glad my words were encouraging. I have not weighed myself yet and am deliberating as to when. Considering doing it on my surgi-versary on Tuesday. I still feel somewhat bloated from the gas and I am afraid the number will set me off. I have not had one bit of reflux since the surgery. I have had reflux for years, even when I was average size. I have taken nexium for years and it keeps it controlled. So, I am continuing with that. I do have a small hiatal hernia but my surgeon felt it was too small to mess with. So far, so good. I agree---"meant to be" Keep us posted! [

My surgery is scheduled for noon tomorrow, Tuesday, Arizona time. I am ready to get this show on the road. Tired of the two week fast. My hospital, Banner Gateway, in Mesa, AZ has internet so I will take my little netbook and give you all an update when possible. Good luck to everybody!

On top of it all, I would have peed my pants!

Thanks, Suzanne. It means a lot to know that there are so many people on these boards, like you, who are willing to help!

All is well. Had the angiogram yesterday and he found absolutely no problems whatsoever. When I was being prepped in the Cath Lab, the nurse told me the cardiac stress tests gives a false positive 80% of the time! The cardiologist said I was good to go with WLS. Not so much as a prescription, but I did have to stay at the hospital and lie immobile for six hours. But it was sure better than the alternative. Thanks for all the good wishes

Hey Kami! Congratulations, you loser, you Yes, Eileen is back and things seem to be moving, although, ironically, before she left she was insisting that I would not be approved for sleeve--long story, Medicare related. Another patient at a support group meeting told me that she had two heart attacks. Yikes Was Shuster your doc? How was the hospital stay? Lotta gas? What protein powder do you like? Hope to meet you one day. Have to see you before you lose all your weight so I will be able to notice the difference!

Just got the phone call from Banner Bariatric Center saying that I am approved. Once I get PCP clearance and the pre-op testing done, they will give me a date in September. My surgeon's testing includes blood work, upper GI, chest x-ray, EKG and pulmonary function test. I had a real fight on my hands to get the insurance clerk to even submit for authorization. Medicare is my primary, but I have Aetna for secondary. She felt like I should settle for the band and not waste her time--her words! Fortunately for me, she took a leave and her replacement got the authorization in a week! I have lost 30 pounds since I started the journey with my three month supervised diet requirement. The center has three support group meetings each month that I have found very helpful. I agree with others who have said that this period is very productive in that there is time to process all the information and emotions. So, now I have to come up with name for my sleeve. Maybe Samantha

Received a phone message yesterday that even though Medicare declined, my secondary, Aetna, had approved!!!! I have completed all the prerequisites except the lab work. Am hoping for an August surgery date or September at the latest.

Rhonda, thanks so much for that info. I think I need to wait until I get a denial. Assuming that happens, I would definitely go for the peer to peer strategy. Would like to get the name of your surgeon, though. My sister is on ACCHS and is interested in WLS. ]

Unfortunately, Dr. P. has left Banner Bariatrics for a practice in Northern NJ--Bergen County, I think. He was my surgeon for two months of my three month pre-op and I liked him very much. I have now been assigned to Dr. Chen who, so far, I like equally as well. I agree with BubbaCrab so far in the assessment of some of the office staff as being so-so, particularly the insurance clerk.