8 Behaviors to Start Next Week to CHANGE
---
Maybe if you are reading this, you have already begun to change. Maybe you have been chewing on the prospect of change but find yourself doing the same thing from week to week? Today's article is short and sweet. Below, I will outline the top 8 behaviors to implement on the daily to bring change forth or take the current progress you've made to the next level:
1. find a book, any book that deals with the change you want to happen (this can be someone else's success story, or a self help book, or my book ). The idea is to refresh your inner template for why you want to change in the first place.
2. Create a reading list of the resources you know help to keep you on the right track and make a point to read an excerpt for 10 minutes each morning to start your day (podcasts, blogs, IG story, my full from within course, a favorite book, an online support community, etc).
3. Yoga/meditation- create a space for the mind and body to heal. You will be surprised how much easier change is to implement when mind and body have been given the gift of stillness and when we shift from human doings to human beings.
4. Take self care breaks EVERY DAY. Doesn't mean you need to go to a spa every day. Make it a priority to carve out self time every day. If you were recovering or sick in the hospital you would have no problem giving yourself a break in an effort to recover. Change is also recovery from what was broken.
5. Exercise.
6. Create a gratitude practice. Change is often times about what is not working. However, gratitude helps us to focus on what is working. We can get so mired into the myopic view that we are wrong and everyone else must be doing it right. It is important to balance our view of our path with this practice. I highly recommend the gratitude app- which allows you to include pics from your day and serve as an ongoing gratitude feed.
7. Sit down and write down the reasons why you are changing in the first place. I know many of you think "of course I know why I'm doing this." However, it is important to reconnect with your core self frequently to get all of the motivation needed to change. You may be surprised what else was there waiting for you.
8. If it is food that you are trying to change (in terms of what you are eating or how much). This week try thinking "Yay, I don't have to eat that way anymore," vs. "ok now the vacation is over and its time to pay the piper."
That's it. Good luck on this next chapter!
PS- What are you struggling with? Did you read my book? Was there something missing you would have like to read? Was there something more you wanted to know about? What do you struggle with psychologically when it comes to WLS?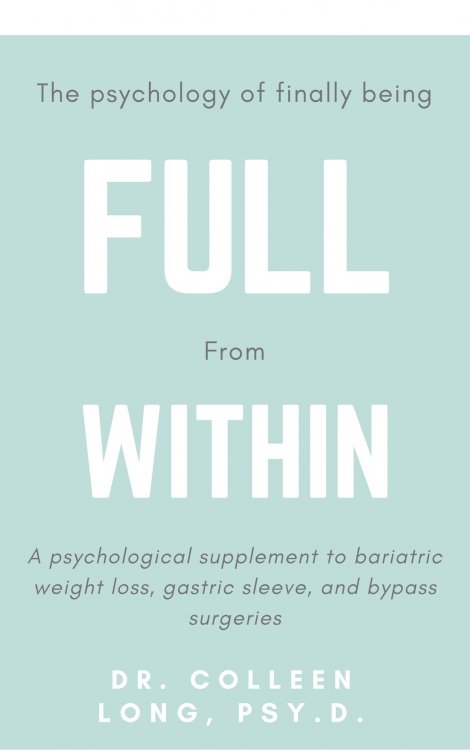 ---
---