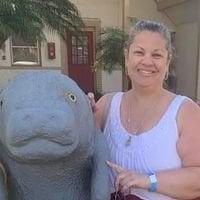 Went to the WLS seminary on Saturday. It was scheduled for one hour but was closer to two hours. It started with a sleeve patient a year or so out who had lost all of his weight. He told us about his journey and it was quite inspiring. He started by saying nothing works until you get your mind right. Which I thought was an awesome way to start out. After all, the surgery is not on your head it is on your stomach. He was followed by the surgeon, who was interesting and answered lots of questions. He started with a video with information on obesity that is fairly new to me (and here I thought I'd heard all the theories), basically stating that obesity is caused by hormones, especially ghrelin. The bariatric coordinator spoke last and I didn't get a very good impression of her. Probably because she acted kind of annoyed when I asked a question.
So, the seminar was good. It was a very good day overall. My friend came with me and we had a very nice day discussing surgery and everything else while shopping.
Overall, the seminar didn't really scream a decision at me. The surgeon does all types of WLS so he mainly presented facts about each. I have, however, begun to think that maybe WLS isn't my answer. I've struggled with why this would be different than the last one and how not to fail again. I had decided to see a shrink, a nutritionist, maybe get some drugs and, most recently, go back to OA to help me with my food issues on top of WLS. On Saturday, my plan was definitely go back to OA and see a shrink and nutritionist (I really don't like drugs) on top of WLS. Now, though, I'm thinking OA, a nutritionist and maybe no WLS. I did go ahead and submit my packet, though. The bariatric coordinator said they'd contact me in maybe two weeks to set up a day for marathon testing. Among other fun stuff, she mentioned an EGD. While I don't like the idea of having something shoved down my throat, after 8 years with a band, its probably a good idea to have it done.
So, no rush for me on WLS. I'll go through with the certifications but for now, I'm back in OA and already feel a little of the calmness and a lot of the hope returning.