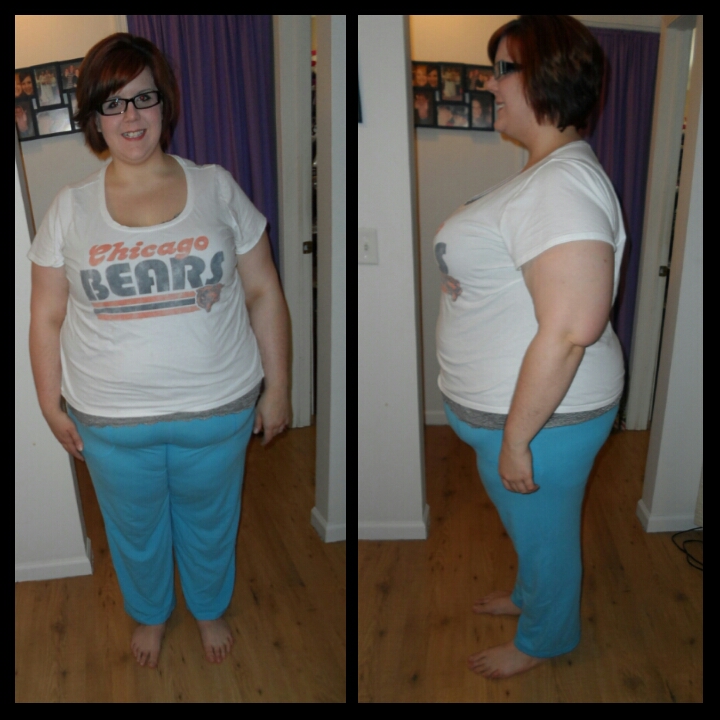 Let me first begin by introducing myself. My name is Leslie, I'm 29, and have been overweight pretty much my entire life. I am a customer service manager at the local grocery store chain in Chicago. I have had two back surgeries in the last 4 years and have foot & joint pain.
I decided to start this blog because I thought it might help me to put my feelings into words. I also hope that maybe someone reading this will get know that what they are feeling is normal and they aren't alone. I know that reading about other people's experiences has helped me along the way so far.
Bariatric surgery was first suggested to me after my first back surgery. I'll be honest, I was insulted. I thought it was an easy way out of losing weight and for people that had given up. A year and a half later I had to have a second back surgery because my disc has degenerated, mainly due to my weight. I started serious dieting, lost about 40lbs, and got stuck. Getting stuck caused me not to try so hard, and as time went on, I gained all the weight back plus some.
The surgery was suggested to me again. This time I took some serious thought about. It took a year, but after another trip to the back doctor, where I was told that another disc was beginning to degenerate. If I didn't lose weight I have another back surgery in my future, and probably more after that.
That's when I started the process. I realized that going down this road would not be easy. That it probably may be the hardest thing that I do.
I had my consultation appointment in October of 2013. I decided that I would have the sleeve gastrectomy. And then I got the laundry list of things that needed to be done before the surgery can even be processed. Blood tests, ultrasounds, sleep studies, checked out by multiple doctors. But finally the surgery was scheduled: May 19th.
So here I am, two weeks until surgery, when the real fun begins. The start of the pre-op diet. A mainly liquid diet with one "real meal" a day. The meal consists of 2-3oz of protein, 2cups of veggies, and the optional 1 serving of carbs. Not something that I have been looking forward to. In addition to the diet, I had to discontinue the anti-inflammatory that helps with the foot & joint pain.
This morning I woke up and had the feeling of a kid on Christmas morning. I woke up 45mins then I had to, and usually have to drag myself out of bed. But not today. I knew that today is the beginning…the beginning of the rest of my life. I'm ready to change, and I'm excited to experience the journey to the new me.
I won't lie, today was tough. I was hungry most of the day. But I got through it. And I know that with each day, it will get easier and easier. And before I know it, the day of surgery will be here.