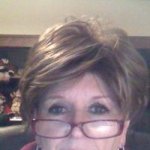 I'm almost 8 months post op now, and you would think that I would have this Head Hunger thing under control by now! But it seems that I still am controlled by the Head Hunger, and not the other way around.
I have been dreaming all day of Brown Sugar Cookies. So I finally made a batch. Then felt guilty, so I bagged them up and took them down the street to my neighbor who is getting over a total knee replacement surgery. He said he didn't need them either, but I told him better him than me!
I do OK when I have to work. I work night shift, and sleep days, and don't really have time to overeat when I am working. But this week, I have four days off in a row. And I spend my days, all day long, thinking "what can I eat?", "how soon is it time to eat?". It is driving me crazy.
I have lost 100 pounds, and am so proud of my weight loss, but I am scared to Death that I will stretch out my pouch and re-gain the weight I have lost. What will I do for clothes then? I have given away all my fat clothes. And I'm not a pretty sight naked!
I am trying to eat reasonably. I am trying to eat in a Healthful manner. But this craving for stuff I don't need/shouldn't eat is driving me crazy, today especially. I keep thinking about Twinkies, Ding Dongs, Cheetos, Ice Cream, etc. It is going to drive me NUTS!