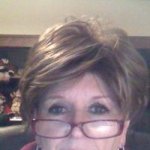 Last night at work was SO good for my ego. I had three different people at work tell me how great I looked. My Husband (God love him!) has always told me I look good, but rarely (?never?)has anyone else mentioned to me, out of the blue, how good I look. Last night at work. I had three different individuals come up to me and tell me they noticed how I had lost a lot of weight, and that they just had to tell me they thought I looked great. One of them was this tiny little doctor who can't weigh much over 100 pounds herself. She told me "not to overdo the weight loss thing"! Not that I will ever be as tiny as she is (she is only like 5 feet tall, and probably weighs all of 110!) When I told her I had another 35-40 pounds to lose she asked me "where? off your big toe?"
Now my friends and co-workers, who know what I have done, have been very supportive. But these were people who didn't necessarily know that I had been sleeved, but just realized that I had lost a bunch of weight. All three of them told me how fantastic I looked. I had one of my new pair of shorts on when I went to work, and one of them told me that my legs looked absolutely great with my nice tan! I almost floated clear up to the ceiling I was so thrilled to hear somebody give me a compliment like that!
In the future, every time I get discouraged about not losing fast enough, not being able to eat all I want to eat, every time I hit a stall, anything, I am going to replay that memory in my brain's DVD player to remind myself how great it is to look and feel good!
I am going home for a ten day visit in about 2 1/2 weeks, and am hoping to loose a few more pounds before I go home. My husband is excited to see me. He has NEVER known me at this weight. I weighted around 200 when we met, got married, and all our married life (41 years!). So he can hardly wait to see me. I was just at the 200 mark when he left for home in August. He said he is going to get a sign that says "Kathy Warren" on it and hold it up when he picks me up at the airport, like limo drivers do when they are picking up someone they don't know, since he is convinced he won't know me! Funny Man!
I am just a little over 180 now, and hope to be in the 170's by the time I fly home. And I can't wait to fly home. For years now I have HATED to fly, cause I had to ask for a seat belt extension (SO embarassing!), and then I sort of "spilled over" into the seats on either side of me, if I was in the middle seat. This time there should be NO "spill over"! And certainly no seat belt extension needed! The last few times I flew, I even went to far as to purchase a first class ticket, so that I would have the advantage of the larger seats and more room in First Class. Now I love to fly First Class, BUT it is so pricey! Am loving the savings that I am going to get by being able to fly economy, but of course, will miss the individual attention and service that comes with First Class! But I keep telling myself, I can fly home more often when it doesn't cost as much!
Well, should close. I only slept four hours and then woke up. Am going to try and get back to sleep for a few more hours, as I have to work all night again tonight. Hope all you Post Op sleevers and potential sleevers are having a Great weekend. The weather here in the Central Valley of California is great. Hope you are all outside doing something special.
Later........