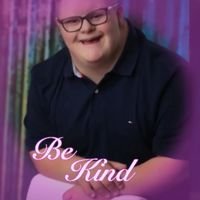 HAVEN'T POSTED FOR AWHILE, WAS BANDED 11-8-12, HAVE HAD SEVERAL FILLS I FEEL LIKE I AM IN THE GREEN ZONE AS OF 3-13-13. I HAVE 6 CC IN A 10CC BAND. STARTED AT 225 NOW 200, HAVE HAD BOTH KNEES TOTALLY REPLACED 3 YRS AGO AND LEAD A VERY BUSY LIFE RAISING 2 GRANDSONS. I AM ALSO SOON GOING TO BE 52 YRS OLD.
I RESEARCHED THE BAND AND KNOW IT IS A TOOL NOT A CURE FOR BEING OVERWEIGHT, I ALSO REALIZE LOSING THE WEIGHT IS UP TO ME. THE HARD PART IS THE MIND GAMES I DEAL WITH.
FOOD IS ALWAYS ON MY MIND AND I FIND MYSELF FALLING INTO OLD HABITS. I AM A GRAIZER AND UNDER ALOT OF STRESS DAILY. EVEN THOUGH I AM NOT HUNGRY AT ALL MY MIND FEELS LIKE I WANT FOOD. THIS IS THE HARDEST THING FOR ME TO DEAL WITH AT THIS POINT. THERE ARE TIMES I WANT TO GIVE UP,SO TIRED OF DEALING WITH THIS FOR SO LONG (30) YEARS , THERE ARE TIMES I GET UP AND SAY TO MYSELF , TODAY IS A NEW DAY AND I WILL NOT LET MY MIND (HEAD HUNGER) GET IN THE WAY BUT IT NEVER FAILS I GIVE IN. I HAVE A HUGE SUPPORT SYSTEM AT HOME AND WORK. HOW IN THE WORLD OR WHEN DOES THE "HEAD HUNGER" EVER GET EASIER TO DEAL WITH???
NOT GIVING UP BUT TIRED OF FIGHTING WITH THIS. YOU LONG TIME BANDERS, HAVE ANY SUGGESTIONS FOR ME, WOULD APPRECIATE IT . THANKS