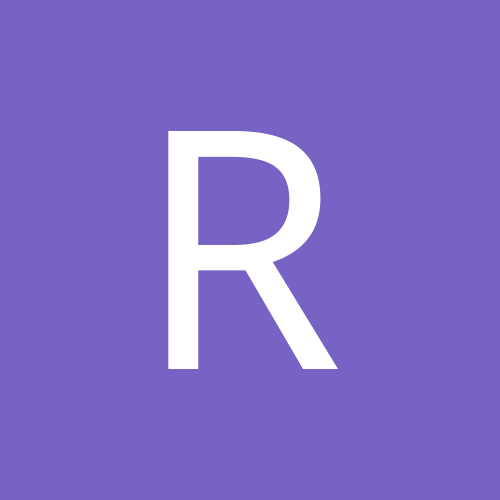 roedayo
LAP-BAND Patients
Content Count

40

Joined

Last visited
Everything posted by roedayo
Thanks guys. I usually eat a bit of a better breakfast, but I found that eggs are no longer my friend, as they tend to get stuck. I will look into maybe a fiber filled ceral, or perhap some oatmeal in the mornings instead. I just hate the fact that I want to snack so much. I am going to get some higher protein/less carb filled things also, and give that a try. I was hoping that I had reached my "sweet" spot with this last fill, but that does not seem to be the case.

Anyone else done this workout? I started it last night and I thought I was going to die!! It is a good one and I am determined to stick to it, but oh my it may kill me. lol

I HATE the jumping jacks, but I do them! I told my hubby that I hate the feeling of my stomach flapping in the air!! lol

Kassy, it really isn't as bad as you would expect. Jillian Michaels has two other girls demonstarating the exercises and one of the girls is doing a modified version for beginners. It is hard, but not as bad as you would expect. I am on day 9 and I am feeling pretty good. I am sore, and I still want to punch the tv about 20 minutes in, but I figure no pain, no gain!

Hello everyone! My name is Roe Anne and I am new here. I was banded by Dr. Carpenter at Scott and White Hospital in Temple, Texas on July 8th. Not long after that my husband got orders and we moved to Fort Leavenworth Kansas. I went to my PCM and got a referral to go to Dr. Malley in KC to get my fills. Well, Tricare has denied my referral for a fill! Ugh. Tricare paid for my surgery and now they are denying me a fill. It is insane! Anyone else ever had something like this happen? Shoot, I can't even get into Dr. Malley for my first fill until Nov. By that time, I am going to be HUNGRY!!

Hello everyone. My name is Roe Anne and I was banded on July 8th at Scott & White hospital in Temple, Texas by Dr. Carpenter. My husband is military, and we recently moved and I now see Dr. Fearing at Malley Surgical in Kansas City. So far I have lost 40 lbs and my band has 7cc in it.