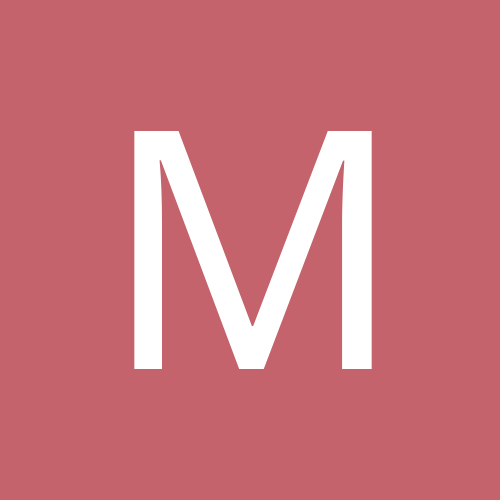 Content Count

554

Joined

Last visited
Everything posted by marykb
Hi. I was banded on 4/8. I've had one 2 cc fill and it seems to be working out for me. I've gone from a size 22 to a size 16, and have been working out 5-6x/week. I can't see much difference in my energy level, but other people have commented that I seem to have more.

That sounds really painful! I hope you recover quickly. It is so frustrating to have a plan and then put it on hold. That is a great idea to walk. I'm glad Week 4 went so well. I was looking at that plan and I would never get past week 1:lol:. I am just NOT a runner. I was able to get to the Y today at 5 am. I figured since I couldn't sleep and had just been lying around, I might as well work out. I got in 15 on the elliptical and then an hour of weights and some crunches Then, I walked for 30 minutes at work again. Hopefully I can do that tomorrow too. It has been so hot that if I don't get it done in the am, I don't want to go out and do it. I've been doing my stretches at night and it seems like I'm a little more flexible each night--that could just be wishful thinking though. I had to go to the mall after I picked up the kids from camp today, and we got some dinner there. I was SO tempted to pig out on the Cookies, cupcakes, DQ treats, etc. but I was able to control myself. I ordered a Taco Bell beef soft taco. I didn't eat any of the tortilla, just the meat with a bit of cheese. There could not have been more than 2 oz of meat in there.:thumbup: I just kept thinking I really didn't want to do 2 hours of exercise every day to try and work off a cupcake.

I hope everyone is doing well! I was able to get in my 30 min walk at work and 30 mins on the elliptical at the Y today. Then, I came home and spent 45 mins. cleaning the house. I'm going into the Y tomorrow am to get cardio and weights in before work. My dad is coming to town tomorrow night and then my family is going to the Mts. this weekend for a reunion. We are sharing a house with my sister and her family and she is on WW. We are going to be looking for some exercise to do up there. Hopefully we can find something good!

I'm sorry that your partner was unable to change with you. I agree with Hummingbird that it sounds like you've really thoguht this out and know what you want to do in the future. I hope that things go well for you and you are able to accomplish all that you want.

Wow! You did a lot of driving last weekend, GG! That has to have been exhausting! That is great that you are already back running again. I think I would still be in bed. :present: I saw the trainer again yesterday morning and she started me on some core stuff. My stomach is aching now! I see her again tomorrow morning, so I'll let her know that stomach stuff is off for tomorrow. Today I did 30 mins walk at work then 30 mins on the elliptical and 10 mins of stair climbing at the Y. I spent about 20 mins. stretching here at home too. Tomorrow, I'll have some time to do some cardio before the trainer and hopefully can get in another walk at work too. I have a family reunion this weekend and a bunch of us are renting a house together. I"m hoping that the clubhouse for that area has a treadmill or something. It is in the Mts. though, so at least Ill get in some high altitiude training. :ohmy:

My DH is very supportive. I had talked about doing this a couple of years ago, but just wasn't mentally ready for it. Seeing me struggle with my weight so much, he suggested looking into it again last year. When I decided to go forward, he read over all of the materials with me and helped me decide which kind of band to use. He is also the one who wanted to use part of his mom's estate to pay for it, when we had insurance issues. He is still very supportive. When I eat something I shouldn't and start beating myself up about it (like the small piece of birthday cake I had last week), he is there to tell me it isn't the end of the world and not to give up. I'm very fortunate to have someone who is so supportive. There are very few people in my family that are like that - so it means even more to me to have that support from him.

I have the issue that BetsyB mentions. Hungry and tired is a really bad combo for me. I have found that as long as I take my food with me, for example Breakfast and lunch to work, I'm doing ok. On those occasions when I'm not prepared, I'm much more likely to eat too much and the wrong things. Have you seen a Dr. for depression? That might help as well. Maybe working with someone on that will give you more energy to get on track again. I hope things get better for you soon.

I hope you were able to get in a day of recovery and not be in pain, LilMiss! I walked for 30 minutes at work today and then did some weights here at home and stretched. So, not too much today. I'm seeing the trainer again on Sunday, so I'll see if she has anything new for me.

Congratulations! That is terrific!

That is great! Congratulations!

I have a lot of trouble getting back into it again when I stop for awhile--esp. if I've been sick. It is great that you are back running again! Next time I get sick, I'll be thinking of you and tell myself to get out there and move again. :biggrin:

LilMiss, you are doing Awesome! That is great on the 4.5 miles in one day! GG is right, that is really inspiring! I'm still sticking with it. Exercising as much as I can each day and doing my weights 2-3x a week. I've started a stretching routine every night too. Friday and Sat. are hard for me as my husband is not around and I'm doing kid things, working on Friday and trying to work around the child care at the Y. Regardless, I try to do at least something on those days. I'm going to have to kick it up quite a bit if I want to catch up with you! :biggrin:

I had that same problem when I was doing karate. The first minutes of class were a killer and they never got any better. That ws the only time I stretched all week. I still don't like it, but I'm trying to keep it up.

Does anyone have any stretching routines that they do? I need to start stretching more, but I'm bored with the few that I do.

You are doing great! Congratulations!

Thanks reverie, I'll look into those. I"m not a good stretcher either, but I've started to get sore, so I figured it was a good time to start sticking to it.

I'm joining today. I also need some workout motivation!

I take adult gummy vitamins and then Viactiv calciums. I've found if I really want something sweet after dinner, if I have a Viactiv chocolate, most of the time it satisfies that craving.

Congratulations! That bike ride is a great accomplishment too!

That is great! You are definitely an inspiration!