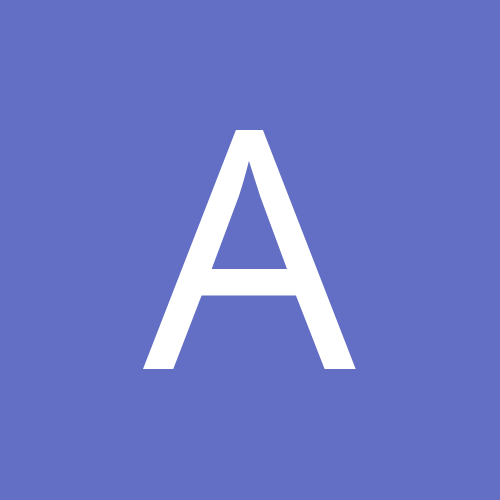 Content Count

177

Joined

Last visited
Everything posted by AniO
Has anyone heard of this bible study? It's a study for women that helps us focus on God instead of other things (in our case, food). I have been sleeved for 5 months. 3 months ago my father passed away, my grandmother's health has taken a turn for the worse and my son had to have emergency abdominal surgery last week. I've turned to food instead of God for comfort. In the past trying times have always brought me closer to God, but not this time around. I haven't turned my back on God. I'm not angry with Him. Because of trials I've gone through before, I know He has it all under control and is working things out for my good (Romans 8:28). But I need some motivation! Does anyone want to do this study with me? I figure we can do it together online right here on Vertical Sleeve Talk. If anyone is interested, let me know. We'll all have to go buy or order the books on our own. And we can come here everyday and start a discussion on each day's topic. Let me know y'all! AniO

My apoligies. It's www.madetocrave.ORG Anissa

It's true. Only I can decide to make the change. Only I can choose to put the fork/snacks/caloried drinks down. I am also inviting others on the journey. You know what the bible says, "As iron sharpens iron, so one person sharpens another." (Psalm 27:17).

No. It's not Weigh Down. You can see the info at www.madetocrave.com.

Maybe each employer's plan is different. I did not have to show my doc any documentation of my diet. I just told him what I was doing as far as diet and excercise. He took very good notes and I weighed in and got my bp taken every month. AniO

I read this post and even gave a short reply a couple of days ago, but it's been nagging at me. I agree with the previous poster about being careful of gifts with strings attached. If your Godmother is willing to pay for it now, why not a few months from now when you've had time to make an informed decision? If need be, have her research it right along with you. Godparents should be one of your greatest cheerleaders and there to encourage you through important decisions. If that's not that role she wants to play and if you're seriously considering this surgery, then use the time you need to prepare to get your insurance in order or save up the money yourself. You don't need ANYONE holding this surgery over your head.

I sleep just fine after my surgery. I haven't heard anyone else complain about sleep problems after surgery. AniO

I'd bring it home if it didn't have dressing and wrap it up in paper towel then put that in a ziploc bag. That's how I normally store my lettuce in the frig anyway, so maybe it will work with leftovers. AniO

I had the coffee headaches everyday for two weeks after giving birth to my daughter. i was told not to drink coffee because I was nursing. Once I stopped nursing, I went right back to my coffee habit. When it came time to get ready for surgery, I knew I had to wean slowly to prevent the coffee headaches. I started out with brewing my coffee with three parts caf and 1 part decaf. Then I switched it to 1 part caf to 1 part decaf then 1 part caf to 3 parts decaf. I went to 100% decaf after that. I had no headaches whatsoever that time around. AniO

I can't help much on the Protein bar question. But I did want to say that 20 pounds in 5 weeks is awesome! AniO

I'm jumping on the onederland train myself! 7 pounds to go! Whoot! Whooooooot! AniO

My doc told me that everyone has a stall after two weeks that last 1-2 weeks. Most people refer to it as the week 3 stall. That's exactly what happened to me. It lasted for 12 days, then I started dropping again after that. AniO

I'm a stay at home mom. My mom came to help me. She was here until two weeks after my surgery. I have to say that I hardly had any energy for the first week at all. I wouldn't have been able to take care of my three kids without her. Once I was on full liquids, I started getting more energy. I even let my mom sleep in her last four days here. Up until three years ago I worked a desk job doing Customer Service for 12 years. I can't imagine being able to go back to work for at least 10 days. It's more than just what you do at work. It's getting up in the morning to get ready. Getting kids off to school or daycare (if that's something you have to do) and then getting to work. So I think the answer for that all depend on a lot of factors. AniO

I knew I needed some drastic intervention. I had resisted bariatric surgery for years, though. I didn't like the idea of the dumping and the repositioning of the intestine with the Gastric Bypass and I didn't like the idea of a foreign object in my body with the Lap-Band. But finally last year I made the decision to go a head with the surgery. Thankfully, my insurance company required a 6 month medically supervised diet before they'd approve me. Although I was bummed out that I had to wait, I'm so happy. While on my diet, my insurance company started to approve the VSG. It was like a dream come true! I had read up about it in Dr. Davis' book, The Expert's Guide to Weight Loss Surgery. It seemed exactly like what I wanted, but I couldn't afford to self-pay. Having to wait for my surgery was the best thing ever. I love my sleeve. I like that I've got a great tool to help me loose weight and that one day I'll be able to partake in the occasional bite of dessert without having to worry about dumping syndrome. I like that I'll be able to absorb all of the Vitamins and minerals from the things I eat and not have to worry about getting Iron infusions every couple of weeks (like my friend and my cousin who both had gastric bypass). I also love that the part of my stomach that was left behind isn't stretchy like what they leave behind with the gastric bypass. Because of that, I don't have to worry as much about a pouch that can stretch in time. Of course, I still take my mult-Vitamin everyday and I will always watch my portions. Bariatric surgery is not a magic pill. I still have to do a lot on my part to be successful. I hope this helps. AniO

Great news Two! I'm so happy to hear you are feeling better. Isn't it amazing how all of a sudden you go from blah to wonderful! Have a great first day back at work! AniO

Welcome to the loser's bench! I'm glad everything went well for you. AniO

Same problem here. My doc told me to get 80 oz of water in a day. a colace (or it's generic) in the morning and in the evening. He also told me to take MIlk of Magnesia to get a "breakthough," but not regularly. I have to start the extra water and colace tomorrow. Concrete bowels is so right! Hope it's not TMI, but this morning I covered my finger with some Saran Wrap and used it to apply some A&D ointment to my behind to help it come out more comfortably. It was a relief.

I feel hunger. I get hungry several times a day. I don't know what to do. I thought I wasn't supposed to feel hunger. And I can't decide if it's a good thing or a bad thing. I've never minded hunger. It reminds me to eat. But at the same time I'm wondering if it's something else. I thought maybe it was acid reflux, but I don't feel it up in my esophagus. I feel it in my new tiny little stomach. Does anyone else have this problem? Did it eventually go away? How long did that take? I am 4 weeks post-op. AniO:confused1:

I slept on my side the second night home from the hospital with a pillow under my belly. Even better if you can do it with a full body pillow. AniO

This too shall pass. My doc told me it would happen in week three and it would last 1-2 weeks. It lasted 12 Looooonnnnngggg days, but then the stall broke. My doc says it's just the body's way of adjusting. AniO

Definitely an NSV! And funny one on top of that! AniO

TwoStepsBack, Just read this whole thread from the beginning to the end. I'm so glad that your spirits are up! I was really down for the first week. It was hard being around my family at mealtimes. My mom was here taking care of me and my children while my husband worked. She was cooking some really delicious meals for them. At dinner time I'd go upstairs and fold laundry or something. I'm 5 weeks post-op now. My blues are long gone and I'm feeling great. Seems like you're already there. I look forward to cheering you on as you continue to be successful! A few days after surgery, I remembered that as I was waking up from surgery my first words were, "What have I done to myself?" and "But I'm still hungry!" I can't help but laugh now when I think about it, everyone in recovery that day must've thought I was nuts.

Oh, the lovely 3 week stall. The majority of us go through it. I had been warned by this board and by my doctor that I would have that stall and it would last 1-2 weeks. So I was expecting it, but it still threw me for a loop. Up until my stall I had lost 14 pounds and right after my stall (which lasted 12 days), the pounds just began to drop again. Now I've lost a total of 21 pounds since surgery on August 18th. So chin up. This too shall pass very soon. AniO

Thanks for the input everyone! I'm going to go get a PPI today. Hopefully that sensation will be gone in a couple of days. AniO

I was also a week late. That was weird for me. Normally when I gain weight I miss periods and when I lose a lot of weight, I get it every two weeks for a couple of months. I'm not complaining, though.