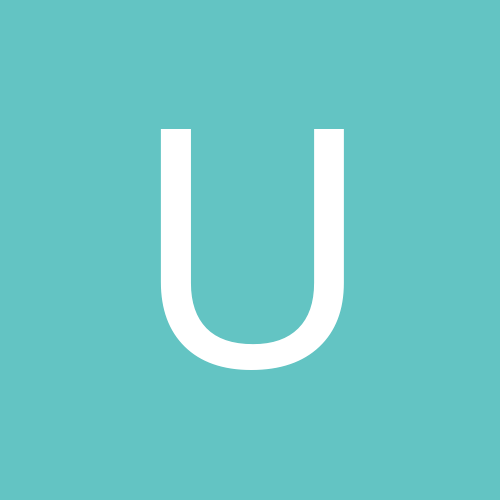 uni92fan
LAP-BAND Patients
Content Count

24

Joined

Last visited
About uni92fan
Rank

Intermediate Member


Birthday

02/21/1970
I had my 14 cc band placed on May 18th and now have had 7 cc's in it for one month today. I have had about 4 pb/vomiting episodes with meat after I'm sure I didn't chew enough or I ate something too fast. I am still finding that I am quite hungry in between meals, and do eat around 70 gm of Protein a day. I'm confused on whether or not I need a fill at this point. I will say that during my period my band felt nice and tight and I was full with all meals! It was great but didn't last long! Please let me know what you experts think! Thanks:cool2:

You are not alone! I was a slow loser for the first 3 months as well! I just had my fourth fill and have 7 cc's in a 14 cc band and now am feeling great!! My weight loss has definitely started to speed up and I am feeling full for longer periods of time! Hang in there!!

I have used Phentermine in the past and want you to know that sometimes bad things happen!! I loved the med and could go for hours without being hungry...plus the extra energy it gives you! HOWEVER, one morning I woke up with an irregular heart rate of 219 and had to rush to the hospital with an acute onset of atrial fibrillation, for which I had to be hospitalized! They related it to the medicine, so I stopped taking it. But I didn't learn from that experience and tried to take it once again 4 years later. It was great for awhile, but once again found myself in the ER with afib again!! Definitely can have risks!! Think about it first!! That's just my two cents:)

This is just kind a random comment but I am a nurse practitioner in dermatology and there are a couple of things that can help with trouble spots and stretch marks. The VelaShape can work wonders for those little areas that do not seem to want to get tone, and fractional resurfacing lasers can minimize stretchmarks. Both are expensive, but are less costly and less invasive than surgery!

:grouphug: Hang in there marsha!! It's tough to get started with this band! I had mine done on may 18th, and had my first fill on July 1st. My PA put in 3 cc's in my 14 cc band. I get to go in again this Thursday for another 2 cc's. I can't wait, since I have no restriction at all! My surgeon only has us do liquids the day of the fill and then on to soft foods the next day! How long do you need to be on liquids for??

Hi taxlady48! My Hiatal hernia was actually repaired too...sorry for the misunderstanding:) I have now had one fill and am scheduled for my second one on this Thursday. I have absolutely no restriction right now and cannot wait!!! How's everyone else doing?

Wow...I think I am in bandster hell!! I am now on a soft diet and am HUNGRY again!! I still am eating healthy food, but quickly get hungry after I eat!! I will be getting my first fill in my 14 cc band in 3 weeks! Hope that I can maintain a loss:smile: My surgeon had to use the bigger band because of the huge hiatal hernia that I had and he told me that it will likely take more fills before I can get to restriction. I have been walking everyday for one hour at a pretty good clip...one of my dogs is so out of shape (only 3 years old) that she has to be carried at the end of our walk lol!! I also broke down and bought a GoWearFit and got it yesterday...not sure how much I like it yet, but will let you know. Let's Band together to get through this rough period guys!!!

Lisa- I was so proud of myself and was thinking..."wow, I'm not hungry at all." Well, today is a completely different story!! I think the swelling has gone down and I am STARVING!! LOL! Before it would take me several hours to choke down a protein drink (Isopure) but now I got it down in an hour and I am hungry for food:) Today is the day I actually advance to pureed for two weeks and I am nervous! I think I will stick with easy to process foods like mashed potatoes, apple sauce etc...

Hi everyone! Well, I got banded on May 18th and am officially on post op day 6! Please let me know if you have any questions at all about your upcoming date:) I had a HUGE hiatal hernia to repair at the same time so did unfortunately have to spend the night in the hospital! I was a floor nurse a long time ago and knew I would be up all night lol! I got up the same day and ran laps around the surgical floor even though I DID NOT FEEL LIKE IT! Trust me, it is the best thing you can do. I have been on a full liquid diet ever since surgery and tomorrow will advance to pureed for two weeks, then soft food. I have trouble getting down enough fluids but have been getting my protein in. I broke down and bought Isopure ($4/bottle) which has low cals and 40 gm protein. I still feel pretty bloated, especially in the morning. I feel completely normal in the evenings. I have been sleeping pretty good at night! My only problems are my dogs!! I went back to work today, 6 days after surgery and am doing fine. Was a little tired, but that is to be expected. I am trying to set some weight loss goals but not really sure how to begin. Anyone with some good suggestions? Take care everyone!! :tongue2:

I am just a few days into my pre-op diet and am starting to get very nervous. I am a np in the ER and I sometimes get worried that I know too much about the actual procedure itself...if that makes sense. I am getting banded at Iowa Methodist on May 18th by Dr. Eibes. I have been very happy with his group in West DSM. If anyone out there is from Iowa, give me a shout! Uni92fan

Congrats Jon! I hope you are doing well! I am going to get my band on May 18th and CAN'T WAIT!! I started my 1200 calorie diet on May 4th and am starving! Luckily I only have to be on liquids for 2 days pre-op. I'm excited to find everyone on this site and sounds like a lot of us will be banded the same week!:thumbup:

Hi everyone! I am new to the message boards and am excited to have surgery on May 18th! I too had to go thru the 6 month supervised diet...I almost gave up, but I'm glad I stuck with it. I will be starting my pre-op diet on May 4th, which consists of a 12oo cal for 12 days, then full liquids. I'm glad to find everyone here!