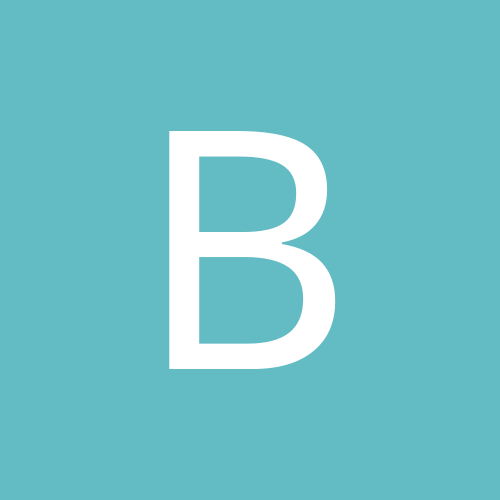 Bettina
LAP-BAND Patients
Content Count

1,402

Joined

Last visited
Everything posted by Bettina
I have firewalls and it still happened to me. It wasn't a hacker, it was a hacker site...some idiot posted the link so that whenever anyone came in here...you got it. It was not a danger and was not a real hacker. Did anyone ever see the one where you opened it and it opened your cd drive as a "Cup holder" its the same thing, it was a program. Not a hacker. (ha ha I even have a strong suspicion as to who did it)

um no--we are not going to shoot you. You are on the right track, just using the wrong materials. 11 grams of carbs is still high. If you want to lose don't use that. I like soy protien myself...not as fatty and it isn't used to bulking up for weight competitions like whey is. I wonder what the doc would say about fiber drinks...i know they taste gritty but they are filling and the fiber is good anyway. i will look it up. Don't fret, the only reason i know any of this stuff is because I went and got certified in Sports Nutrition ,Holistic Health ,and Personal Training. I did this because my preteen daughter was only eating an orange for breakfast for fear of getting fat (some crap she learned from me..sadly) so I got certified so that when I told not to eat something she knew that I studied it and wasn't just blowing smoke..sad huh? I forgot to mention my daughter is thin as a rail. She knows all about my being banded and is so excited for me..she is even taking off from work to be with me...which I am surprised and proud of.

oh yikes....ditch the muscle milk..hurry!!!!! its 350 calories per serving! Are you using that with the whey protein?? If you are, then its 450 per serving. You are doing a body builders diet! You will end up bulking up it your're not careful (your daughter has a better metabolism than you) Not to mention The whey is high in sodium and then the boullion cube (that will do you in right there) If the whey is the only one you can tolerate, use skim milk with it...at least you will get the calcium out of it. The Muscle Milk is also high in carbs and if you are inactive, the sugar is converting to fat rather than using it as energy. Be careful and read the labels!

Thanks for your information. Most of us here researched lap banding before we came here. Good Luck with your rebanding!

What does your clear liquid consist of??

Poppit is my therapy! I know what you mean, in general I do not talk to anyone while I play, but every once in a while, i do chime in. I met a few nice people there, so I put them on my friends list so i know i am in a room with nice people. Also if they are in a game i can't get in, i just click on the friend and it automatically lets me in-sneaky huh!

:cry awwwww I know how you feel. Yes we are the best resource when it comes to decision about lapbanding or any weightloss surgery for that matter. We know how we feel and what we need. I hope you get your surgery soon!!! I didn't mean my last post to come out harsh, its just that we should not believe everything we read (my mom is a big offender of this--I read blah blah blah..it takes me a half an hour to calm her down..lol) A lot of what we read on the internet isn't based on fact...sad really.

I was just playing Canasta. My screen name is simple BHinchman. I only have 156 badges...and like 1,187,000 tokens ...but my Mini has nice clothes, backgrounds and hairdo's.....lol

Its made of soy Beans....it comes in several consistencies...very firm, firm, and soft. I like firm, I chop it up in little pieces and sautee it with veggies. It takes over the flavor of whatever you use...my hubby soaked it in soy sauce....ewww foul! I go lightly on the spices. Most stores sell it either in the dairy aisle or my local grocery has it in the produce aisle. Allrecipes.com is a good place for recipes for just about anything. Off tofu topic, they have a recipe for dump cake that is out of this world!!! Yummy. Take care!

Hi Karen...24 days and counting...in less than an hour it will be 23 days...lol. I am not going anywhere..so I will keep you updated! Seriously 6 months will be here before you know it! Look at it this way...most people love the holidays and the goodies it brings, you get your last chance at the holiday goodies and can start fresh in the spring...still in time for next summer...so its all good!!! If you are really worried about it, can't you appeal it with your insurance?? Explain to them that you started this process before they changed their policy...you should be grandfathered into the old policy. Try it, you have nothing to lose!! Let me know what you do! Take care.

I don't have Pacificare..I have NJ Carpenters Health Fund..all I had to do for my doc is write down the diets I have tried in the past how much weight I lost and how much i gained back...and give dates..I had to have 10...omg I had 14!!!!! I do have to see a licensed Nutritionist..who shares his office. I saw her once, I will see her again before surgery....but I have to see her 12 times total!!! Its actually a good thing...I love her and even thought that if I were turned down, I'd just go to her --she has other weight loss programs. 6 months will go by quickly and the knowledge you gain will be priceless more importantly it will make you a better bander. Don't fret, it will go fast! Take care.

LOL oh yeah yeah i got my quotes mixed up again. My daughter can say it in the same voice as him...creeps me out. She can also do the sound the doc makes after he talks about eating the guy with quiante (spelling??) you know, that slurpy sippy noise...ewww makes my skin crawl.

Perfect ages to get a dog....and the dog is gonna love them! I am so excited for you...goosebumps over here!

awww Doberman's --gotta love em! The Jack Russell I have, I adopted from a rescue.....I will never get another puppy again!! My future dogs will all be adopted. I swear they seem "grateful". She was 2 when i got her she is 6 now.....best dog ever! she is a couch potato though..lol, I swear she can read my mind, she just jumped up on the couch next to me as if to see what I am typing...lol!

*****psssst****** glad to see you are still here!!!!!!

Hmmm ...It all depends on what type of dog you are getting. I have had Beagles all of my married life--they were included in the marriage certificate...lol. They usually live about 15 yrs. I also have a Jack Russell..she will live forever, she is spoiled and babied..lol. I do know that mutts live longer than pure breed dogs. Larger dogs tend to have back problems. Labs live about 10-15 , unless they get struck by a car...ugh mine did..she was lab/retriever mix...omg she was wonderful..i still miss her and its been over 20 yrs. I am with Dawg on the temperment issue. Do you have children? how many and how old are they? Large dogs require room to roam and run. Here is a site for you: http://www.petfinder.com/ Best wishes to you --I have three kids, three dogs, and two cats...they all love each other (well the pets do..lol) which is really odd.

Hi, I bought the book "Eating well after weight loss surgery" written by a woman who was lap banded...great recipes..and she gives all the stagof when to eat what. I highly recommend it!! Check it out on Amazon.com. Oh and I would buy the Magic Bullet too...I just found out I can make chicken salad...yay!

Yes, I tell everyone I am getting a belt for my stomach!!

ummm you need to get your butt to the ER...asap.

Here it's called TV Land.

or it gets the hose again.....ha ha ha. My daughter loves to quote that movie....ugh what is the lotion line again? remember he puts lotion in the basket and lowers it down to her?? Damn what does he say??

Tell your Mom I said Hello!!!

I vaguely remember Boomerang....ewww Monchichi's---nah they will never come back. Do you remember the Addams Family Cartoon!?

You forgot Liddsville!!!!! oh and the Gene London Show. Rocky and Bullwinkle. Super chicken. Grape Ape. The hair Bear Bunch. It was Yogi Bear's Laff-a-lympics. Speaking of channel 13---oh what was that "kids are people too" crap who was he ??? Penelope Pittstop. Quick Draw McGraw....hmmm i'll think of more!

Yay...that is awesomel!!!!