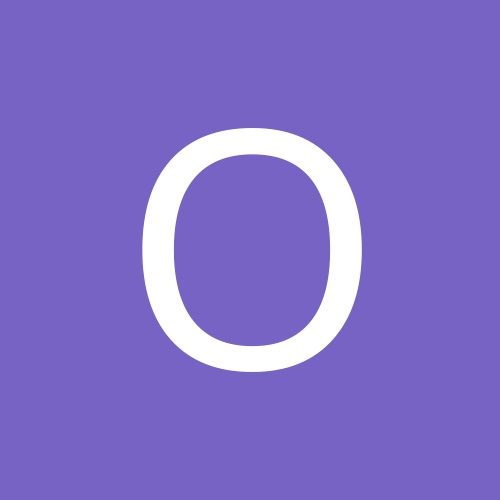 OH Juli
LAP-BAND Patients
Content Count

7,505

Joined

Last visited

Days Won

1
Everything posted by OH Juli
Is it me or is it close to impossible to find other Lapbanded people in our area? I've met others with the band, but they are from California, Florida, Indiana and Michigan. My surgeon's support group for WLS are all gastric bypass folks. Our needs and experiences are so vastly different, I want to meet up with other people going through the same stuff! I know I can NOT be the only person in the nation's 15th largest city to have had this procedure. Reply if you're local! Juli

Thanks for sharing your story and welcome to an authentic life. Coming out late in life has its challenges but also its rewards. Good for you.

Everyone can start over. That's why we go to bed and wake up in the morning. You got it in you to do it! I hope you get your medical stuff rectified so you can live with the band happily.

Hey, While I'm older than you I returned to school when I got banded. I found the structure of my life really did well for getting my exercise in and eating right. After graduation it all kind of went badly. The good news is you can create structure, maybe not papers that are due, but you can put goals to timeframes and really work at getting back into the system of losing. Good luck..

This is missing Protein so I'll add turkey smoked sausage or something. Came across the recipe in my email. Sweet and Tart Vegetable Stew Serves 6 as a main dish 15 minutes prep time; 30 to 40 minutes stove time The stew keeps 5 days in the refrigerator, and is excellent reheated or at room temperature. Cook to Cook: Cutting the vegetables in the food processor will save time. And if you can, use organic vegetables. The Sauté: Good-tasting extra-virgin olive oil 3 large carrots, peeled and thin sliced 1 small (about 1-1/4 pounds) green cabbage, thin sliced 2 medium to large onions, coarsely chopped 1/4 teaspoon salt, or to taste 1/2 teaspoon freshly ground black pepper 5 large garlic cloves, minced Spice Blend: 2 teaspoons ground allspice 1 generous teaspoon each ground coriander and ground ginger 2 tablespoons each sweet paprika and dried basil 2 tablespoons sugar, or more to taste Liquids: 1/3 cup vinegar (red wine or cider vinegar) 1 cup vegetable broth or Water 1 14-ounce can whole tomatoes Water as needed Film the bottom of a straight-sided 12-inch sauté pan with oil and set it over medium-high heat. Once it's hot, add the carrots, cabbage and onions. Sprinkle them with the salt and pepper, and sauté the vegetables for 10 minutes, stirring them often, or until they're browning (this is where the stew's depth comes from). Stir in the garlic, the spices and sugar. Cook until the spices are fragrant, but no more than a minute. Pour the vinegar into the pan and boil it down as you scrape up any brown glaze from the bottom of the pan. When there is no liquid left, stir in the broth or water, and the tomatoes and their juice, crushing them with your hands as they go into the pan. The vegetables should be barely covered with liquid. Add a little water if necessary. Bring the liquid to a gentle simmer, cover the pan, and cook for 10 minutes (check often for sticking), or until the carrots are barely tender. Uncover the pan and turn up the heat so the liquid is at a fast bubble. Cook off the excess liquid, stirring the stew often to protect the vegetables from burning. You want the sauce to be thick and rich tasting with a sweet-tart balance. Add more sugar, vinegar, salt and/or pepper as needed. Serve the stew hot, at room temperature, or reheated.

I'm back on the boards after along while. I see myself in your post. I eat easy foods instead of what I should. Mostly out of laziness. I know there's not much I can't eat if I take the time and trouble. Seems like the good for me foods take more time and trouble. Like peeling an apple instead of applesauce. But chewing an apple is more exciting than slurpping sauce off a spoon. Good luck, thanks for the shining example.

Find the local running store and have them fit you. You should be prepared to spend an hour there and to jog a little outside, around the building before you buy. They are the only equipment you need for running so they should be the best you can find. I find them for $89-100 when I go. And don't worry about being a novice runners the people in there are so psyched you're trying their sport they'll encourage you all the way.

WOW I just realized that today is my 4 YEAR ANNIVERSARY to getting banded. WOW again. I was in a hurry when I posted earlier so a little more story now. I love my band. I lost quickly and easily with my band. I rarely have had to get adjusted. I lost most my weight and had complete body lift too. That will be two years ago in May. I've also finished two degrees and got kicked in the pants at work. I'm lucky that I have a job still but it was super hard. I think the stress of that had me going to my old comfort-food. I'm up 40 pounds from my lowest and I really need to knock that off again. I'm hoping with the spring I can. Like someone else said, I spent so much time on this site, before, during and for a few years after surgery that I'm surprised I ever left. Everything changes though, right. I hope to hang around here more. This site was so helpful before, I'm sure it will be helpful again.

I could stand to be involved again. I had surgery in 2007. Doing well but need to knock off some weight gain that I put on in the last year. I've had a crazy work-stress year. How is everyone?

Try tying your shoes looser. Tight shoes cause numbness when cycling.

Yeah, I need to show my head back on these boards too. I vastly underrated the amount of support they give me. So woot, let's talk cycling.

Wendy's Chili or a single without the bun. Taco Bell's pintos and cheese was sublime when I first went back to fast food. It's still pretty awesome. Mc D's burgers are too tough and I struggle with chicken, period.

Well Hi everyone. It's been a long while since I've been on here. I'm looking for support and love and all the nice stuff we get from each other on these boards. My life has been full of great and not so great stuff but full of things that have kept my control of food far from the front of my thinking. My weight is up about 20 pounds since I had plastic surgery. In part because I don't exercise 10 hours a week anymore (see the busy life comment above) and also because I've fallen into baked good hell. The love of muffins and Cookies is just horrible. I'm going on a cruise at then first of March. When I get home I'll be going for a fill. Hope you all are well! I've missed you.

Hey Marchies. I knew you'd be here when I needed you. Thanks. I'll tell you, I'm struggling. I'm struggling to exercise, though I still phone it in a few times a week. I struggle to eat well too. Sugar is killing me. I'm eating it far too often. At least once a day or three or four times. Like Cookies, cake and ice-cream. My scale is inching upward too. Ugh, ugh and ugh. I know you might feel like you can't tell me what I don't already know, but frankly I think I need to hear it. So hit me my Marchies. May I find the needed motivation in your voices. J

Hi. I know, I know. I've been gone. I hope I'm not forgotten though. It's been a busy summer. I'm glad to see some of the regulars here and supporting each other. Jeni, btw, you hair can be coming out because of the plastic surgery anesthesia...that's a spelling nightmare. But if your doc is on the stick, it will get figured out. Could be the thyroid too. Gwen, I bought white pants this summer. I bought my last pair when I was in 6th grade. I think about you whenever I wear them. I might wear them tomorrow even. I had my band loosened recently because I was causing myself vast amounts of problems having it super tight. I had reflux and PB's constantly. There was no eating after 7pm or before 11am. I was miserable. However, now I can EAT. I only has .25 cc removed. So I'm working on eating right. Some days are better than others. I still workout but I'm not training for anything no marathons, no big bike rides. Maybe something will pop up. Glad you all are still here for me. I'll do my best to be here for you.

A social drink you can do with in normal don't drink while medicated rules. You know no vicodin and alcohol kind of thing. Beer is carbonated. Carbonation is bad. Like it hurts bad and it's bad for the band. If you don't like it, don't put it in your body. If you do like it, it's a struggle to stay away, but staying away is typically recommended. Find something else you can drink. A mixed drink or wine. The problem with alcohol is the empty calories. If you're willing to consume them, knowing you've got to burn them anytime you are off of pain meds is okay.

After debating, do I put a thread on here or not, apparently I've decided it's a good idea, so here it is. I'm scheduled for my plastic surgery April 6th. I'm having a lower body lift, a 360 incision and a vertical incision, a mons lift too. I'm having my arms done, and a revision to a breast reduction surgery from years ago. I'm not getting implants. I'm seeing Dr. Kurtis Martin. His staff has been amazing. He makes me feel very confident in his skills. This will take 7 hours of surgery and I'm maxing out the amount of time he will work on one person. It's good, because I don't think I'll need other surgeries. I was kind of apple shaped and didn't carry a lot of weight on my legs (relatively speaking) so I'm not having leg work done. However the way he places the incision on/around my hips there will be some improvement with my legs. I'm guessing there's 20-25 pounds of skin that's coming off. I'm basing that on the estimates the two surgeons I saw gave me. One said 15 with a wink, the other said 30. I'm going with Doctor 15. Doctor 30 was super eager to cut me as much as possible and wanted to give me the works. Dr. 15 asked me what I wanted and even made me defend the vertical incision decision. As much as I'd like to get my neck done, there's no money for that now. Maybe later if I strike it rich. I was shooting for dropping more weight before surgery and I hope I still will, by my weight loss has stalled. I exercise regularly and hard, so I know it's about eating fewer calories. But the good news is I'm pretty buff under the skin! I'll be able to show off my muscles this summer. I will have my port revised too, btw. Being unfilled doesn't sound appealing to me, but I know I'll work through it. And I don't know that I'll be posting pictures of my half naked body. As grateful as I am to those who have gone before me who have posted their pictures, it's just not in the cards for me. Oh, and let me answer this before it gets asked. I do feel like if I waited one more year I'd probably have all my weight off. However, right now I have a job that will pay for the panniculectomy, and generous benefits for time off. A year from now I probably will not be able to take off for 4-6 weeks. I base that on the fact I'm finishing my MBA the end of March and I'm going to be looking for something new this summer/fall. Surgery now is the best fit for the schedule. Yeah, you saw right, I've been in school since 2005. I got my undergrad then my graduate degree while losing a bunch of weight. It was absolutely deliberate. I'm absolutely that awesome.

If you are a quitter this would be reason to quit. If you have been a quitter and want to stop giving up on your goals, this would be the time to push on. That's a little harsh, I realize, but shit does happen and sometimes it happens to nice people. Is this a test of your fortitude in regard to banded life? Maybe. What's your answer? You in? I say stay and get it done.

Are you still kicking around on here? I love the pic. Are you going to be able to make it to Polaris this week on Thursday? I hope to see you soon.

 

Juli

That's really sweet, but I want to see you all and catch up with you more than I want to be celebrated. I'm looking forward to Thursday.