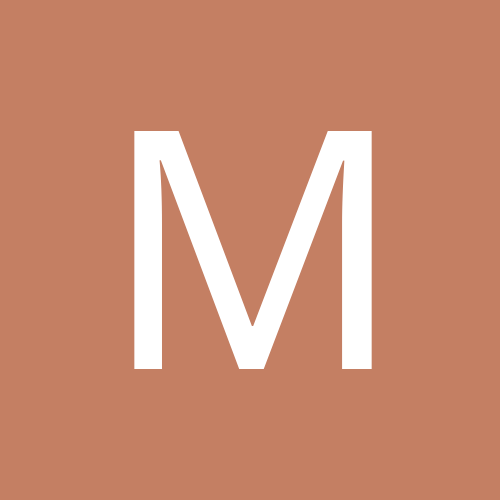 Content Count

171

Joined

Last visited
Everything posted by Maraki
Congratulations Sent from my iPhone using the BariatricPal App

I had the band in 2005 then revised in 2011 due to slip and never lost with it the way I was supposed to, I then got the band removed and rny same day one surgery. At first you might say what the heck did I do. After your body heals and you follow the rules it will be the best surgery you can have. I am almost to goal lost 90 pounds in a year and that's . Band patients lose a bit slower than first timers. I couldn't be happier!! Good luck and follow your heart it will work as long as you listen and follow your surgeons advice Sent from my iPhone using the BariatricPal App

Good luck! All I can say is that the pain the first few weeks is all! Then you will be on your way to losing slowly but surely and you will not be disappointed! We who had the band to bypass lose a bit more slowly than just straight forward bypass patients. It's not a problem you will thank your lucky stars your doing this for yourself! Good luck

How are all you newly rmy's??? So curious????

hi I'm great haven't had surgery yet but can eat like a horse I'm anxiously waiting for dec 18th even though its before Christmas

Thanks for being so honest! Now I'm more afraid but still want to go through with it. Was the hospital a center of excellence for bariatric surgery! Do you think you would be able to go to work in a week?. I have to think of myself for once even though I'm the only one working to support my family. Do you think I'm being selfish for taking the chance of anything bad happening after surgery? I can't bear the weight on my ankles any more just have an incredibly large appetite and sweet tooth

Thank you so much!!! So excited!!

Hi I have had two failed lap bands.i am going through a 6 month program to be eligible for the surgery. Can't wait to hear when I get a date! Good luck with your wai

Congratulations!! Good luck with you new journey

Hi I have to do the same with blue Cross but its the hospital not the insurance that has the 6 month policy. I started early April and they scheduled appointments until August 13th. I have to get the band out and getting the bypass as well maybe sometime in aug Hope time goes by fast for you and good luck

How are you doing now after the surgery

Thanks notinks I work seven days a week and am the sole provider for my family so afraid I will take to long to get back to work

Hi I dont think your band would slip so early from surgery. I just had my band slipped, removed and replaced. This happened after 6 years. Sometimes you have no symptoms.I has slight pain on my right side only and sometimes a feeling of tightness swallowing. This is all over now. I was rebanded on 07/10/12. Gas and pain over. Hope your feeling better. Keep walking it heals alot faster.