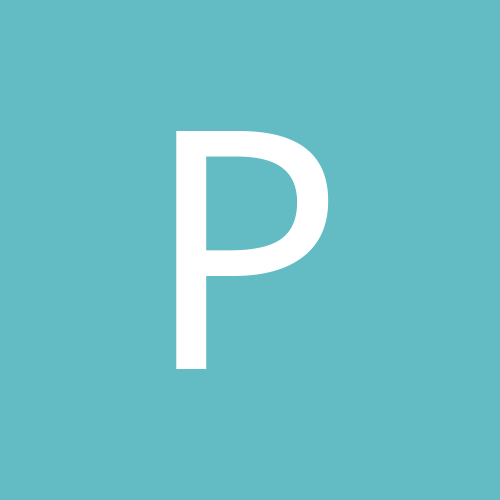 Content Count

276

Joined

Last visited
About paxie
Rank

Guru in Training


Birthday

02/02/1972
About Me
Biography
Gender
City
State
paxie

reacted to a post in a topic:

Does the Acid Reflux get worse over time?

Does the acid reflux get worse over time? I am starting to get empty stomach acid reflux now. Lap band 9 years. Gallbladder removed 3.5 years ago. Last year started having more issues with needing to hurl (sorry!) - checked everything out, no slippage, yes a hernia, some esophagus inflammation - doctor wanted to remove the lap bad because she does soooo many removals and hates them. I refused so she said to increase my protein. I have and hardly have the need to hurl any more. It does happen but not often. I could lose more weight but..I'm scared to do another surgery and worried they won't if I do have the band removed since I'm now 170 at 5'4 (I think that puts me in the over weight category not obese). I guess the push would be knowing if the acid reflux does get worse over time and I should remove it - not because my doctor hates it.

Wow! two years already! You guys are doing so great!! I lost 65 and my doctor was thrilled. The military moved us and now I am in search of a doc who will see me. I had one practice turn me down because they didn't do the surgery. I gained 6 pounds back after getting a hairline fracture in my foot. but I am looking into shadow boxing until I get full functional again.

Hugs. Jersey sorry to hear the news. :tongue2: JT - best wishes on a smooth recovery. things are going well - except with halloween chocolates surrounding me, lol..

good lawd I cant remember if I posted this, lol such a bad memory - but I made it under the 200 mark - I made the nurse reweigh me twice because I couldn't believe it. I don't know how long it's been since I've seen that number. She was new and skinny and gave me a "your crazy lady" look but I didn't care! LOL I think I was in shock for days.

sorry I'm late, I am so behind in emails, but JayTee - I'm proud of you. Sounds like you are doing great and I am glad you had a great doctor appt!!

((((hugs)))) butterfly and Jeserygirl, I'm sorry to hear of your loss. My condenselses and prayers go out to you.

Thank you!! Thank you guys for the support - I am so fortunate to found this forum. We can do it!! Congrats Doodlebug!! Woo hoo!!

WOOO HOOO!!!! AWESOME!!! Congrats on hitting under 200!!!! Not there yet - I have 7 pounds to go, but for right now I'm thrilled to be where I'm at. I can't remember the last time I was this close to onederland. :biggrin:

Hey guys checking in, had some military stuff that kept me a way for a bit. Forgive me but I cant remember who told me that ppl start to take notice weight loss in us after we lost 40 pounds - were right. :biggrin: Thanks for that. Still plugging away here - I need to be more consistant with exercise but life has been caotic lately and hoping it will turn more normal soon so I can get back into a routine. I noticed from time to time I eat way too fast still. When Im conscense of it - the band works as a tool well. Keep going guys - we're so worth having better health!

Thanks JayTee, you're the best.

LMAO love the bunny pics!!!! Hey guys sorry havent posted in a while - was away visiting family. Frustrating - I've seen both sides of the family and no one has noticed anything. I know it's just 32 pounds, but heck I thought maybe something. Discouraging to think Im so overweight that 32 isnt noticeable. I know, not a good thought to think. Gonna keep plugging away, would of never gotten to lose this amount if it wasnt for the band. This is better than nothing.