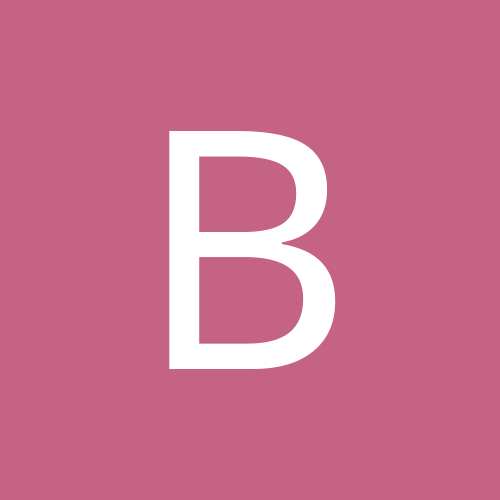 Content Count

538

Joined

Last visited
Everything posted by Babe
Two years in on my banding experience, and I'm stilll struggling with an addiction to chocolate - primarily chocolate bars of any kind. I've used it for over 20 years to cope with stress, boredom, depression, etc.Bingeing on chocolate or lately just having a small amount daily, has been a lifelong vice. Long story short, I've finally mustered up the will power to cut it out of my diet - 5 days sober! - and the withdrawal/detox is killing me!! I really want to make it 21 days, because I read somewhere that that's how long it takes to break a habit. Anyways, I don't know how I'm going to make it. Any help would be GREATLY appreciated. At some point, I want to reintroduce chocolate into my life, but obviously not until I find healthier ways of coping with stress. In the meanwhile, I'm in complete and total agony for wanting a piece of chocolate...

Hey Gerdi, It's been a combo of things - attitude adjustment, tracking my food, and regular exercise. I think i've finally wrapped my head around how I use food to deal with my feelings of boredom, and anxiety. Also, I've cut off my dependence on chocolate. It's amazing what a difference that mental shift has made. We'll see how it goes over time... That's awesome about the 22lbs gone!!! You said you've hit a plateau, I say re-evaluate what and how you eat, kick up the exercise, and then if that doesn't do anything try a fill. I'm sure others will have ideas too... Babe

i think it's just patience, and more hard work. Also, you might want to try Pilates. It's great for toning your muscles and your core. The last time I took a mat class, I noticed a significant change on my hip and thighs (not to mention my abs!). Another thing would be to change your cardio workout to include the elliptical or stairmaster - they focus on more leg muscles than just walking. Good Luck

Hey Everyone, It was great seeing so many people at last night's meeting! Anyways, as promised, here's the info at the protein powder I've been using: Interactive Nutrition - Iso Whey Protein (I get mine in Velvety Vanilla, yummy and not gloopy, they have lots of flavours, but I haven't tried them) 1 Scoop has 130 Calories, O Fat, 1g Carbs, 31g Protein I buy mine at a nutrition/supplement store on Davie St. right by the Fitness World between Howe and Granville. A small container is 20$ and the larger one is around 50$. I usually have mine for breaky with frozen fruit, a scoop or two of benefiber and a bit of juice and water all blended up. Hope it helps you Barb (and hope you've managed to find us here!) Babe

You Go Girl! I'm a month in, and while the first couple weeks are torture, it gets easier. Just to be clear, I stopped eating chocolate bars, but still had NF choco pudding and added cocoa to my Protein shakes. My problem was buying movie size chocolate bars, or bags of chocolate and finishing it in one sitting. Or eating chocolate to deal with boredom or a bad day. I'm happy to say I'm not dependent any more and really don't crave it much. Although, those easter eggs are calling my name : ) Good Luck!!!

Babe checking in... Down 4.2lbs to 278!!! Thrilled that last week's gain was just TOM playing nasty tricks

I go to a Zumba class once a week, and workout 2-3 times a week (40min cardio, 40min strength training) and since I live downtown, I try to walk and take the stairs as much as possible. I'm gradually increasing my cardio, and want to join a kickboxing class too. The key is to gradually increase your cardio, and do some strength training 2-3 times a week. Most of all just do things you find fun, whether it's in the gym, outside, or in a pool. If you're not finding it a little bit fun, then you probably won't stick to it.

I was banded by Dr. Ortiz 2yrs ago, and he and his staff were great! Their rooms are private and decked out with a sofa, flat screen tv and fountain. His nurse is a sweet older woman who is just the best. The surgery went off without a hitch, and I get my fills done by someone in my hometown. Whenever I have a problem or question, they reply to emails and calls promptly too. An I can speak to the surgeon when I need to too.

reverie is right, you cannot spot reduce fat. however, you can strengthen your core muscles which will help burn some of the fat. my faves for this are pilates (amazing for strengthening your core and building lean muscle) and the plank (ask a trainer at your gym to show you). both are tough, but very rewardiing.

I love love love clothes and fashion, so I'm dying to to be able to shop in regular clothing stores period. That said, I'm indian and what I'd really love is to be able to wear some of my beautiful saris and show my midriff and feel sexy in it like so many women my age.

ccfisk, please let me know how it works on those cravings. I used to take a long time ago on the advice of a trainer because it's supposed to help with WL, but I didn't see any change so I stopped. I had no idea it could help with cravings. anyways, I'm a month into my chocolate detox and so far I've been doing great. I had half a piece of belgian chocolate a few days ago, and today I bought one of the easter cream eggs. I'm proud to say I found both way too sweet. The craving is still there, but now i've broken that habit of having it everyday (sometimes in absurd amounts!). What's helped is that i'm telling people that I'm on chocolate detox, so they don't try to push it on me. At a staff meeting this, some evil person brought a big box of chocolate, and it somehow ended up in front of me several times and I didn't crack!!!

+ 1.2 darn it! New weight 282.2. I'm hoping it's just muscle from my strength training or Water weight cause it TOM. My clothes are looser so hopefully the needle move in the right direction soon!!!

Hey, just seeing if any Feb 2009ers are still on the boards? Would love to check in...

broccoli metamucil's fiber sure in my protein shakes every morning, sometimes i add psyllium husk too (available in bulk section at whole foods) quinoa, couscous, barley almonds edamame (great source of protein too, nice afternoon snack) beans

Name, real or screen ~ Babe Age ~ 32 Weight on April1st ~ 281 Goal Weight for April 29th ~ 275 Exercise Goal for April ~ try cardio kickboxing class, and add one more day of cardio to my sched. Dietary Goal for April ~ reduce use oil/butter in cooking Personal Goal for April ~ get a job interview Date Banded ~ Feb 09 Total Weight Loss Since Banding ~ 13

Just order soup and you should be fine - just make sure its not chunky. This will not harm your band, don't worry

i second that... myfitnesspal is awesome! what i love is that you can update it online or on your app and it automatically is synched. it's been great for me and has really helped me with accountability.

anewme, i totally understand your frustration. the fact of the matter is that for some people it takes a while for the band to work it's magic. many are slow losers (like me). you need to spend some time adjusting to the band lifestyle or higher amounts of lean protein, then veggies, and the carbs. your band is NOT faulty, and nor are you. The band is a tool, and like any tool you need to tweak it to get the most out of it. I highly recommend reading more experienced bandster posts and being patient with the process... it's only been a couple months!

Jack, I love what you said! Old bad habits have so much power to manipulate me IF I let them. I had gotten to the point where chocolate was the boss of me, but I think I've made a dent in it's power now. I'm happy to say I'm 7 days choco-free!

i use almond milk too, but i've never done them in ice cubes because I use an immersion hand blender for my smoothies. What I do is pour a half cup in my smoothie container and pop it in the freezer while I shower and get ready for work. An hour or so later, its partially frozen and I add the rest of the milk, Protein powder, etc. I like how it turns out, but I think it might be fluffier if I could do it in a normal blender with almond milk cubes. let us know how it turns out!

i went to my first zumba class last night and had a blast! at time i had a hard time following the steps, but I just kept moving and went at my own pace. the music was great, and I made a point of getting a space where I could see the instructor at all times (a must!). I highly recommend trying it! oh, and for the record, I'm recovering from a car accident and not the fittest person in the world and I was able to do it!

@bandme, I totally understand. I was banded 2 years ago (or was it 3?) and lost 30-40lbs post op, and pretty much nothing else since. In my case, I've had a series of horrible life events happen that just made me turn to my old habit of eating my feelings. Not the brightest idea, but then who said I was thinking?! Anyways, I've regrouped now and am struggling to get back on the band wagon. Heck, just today I think I went 3 different stores, stared at the candy aisle, picked up a bag of chocolate, and put it back down. I felt like an idiot at the time, but now I'm feeling pretty proud of myself. It's taken me 20years of eating for the wrong reasons and sabotaging my health, so it's not like getting the band would somehow magically change all that, right? The other thing I'm doing, is I'm trying to get myself into an exercise routine. All my successful attempts at losing weight happened when I exercised, only because I felt better about myself and more motivated to put good stuff into my body after working out. My theory, is that once I get into and exercise routine that I enjoy, the rest will be easier to do - at least for me. I've come to terms with the fact that I will never be one of those people who will lose a dramatic amount of weight easily with the this band. It takes a lot work, especially on all the psychological stuff that has created this.

going to my first zumba class on thursday at the Y, and I'm so excited, but also a bit nervous. I've been looking for a fun way to motivate myself to exercise, and I really hope this is the one!

I was in a car accident a few months back, and ever since then my band has had a mind of its own. sometimes it so tight i can barely have a sip of water in the morning, and then sometimes it loose enough that i can eat bread easily (before, never was able to eat more than a couple bites). the past few weeks, its been more tight than loose, and then this week I pb'd probably a dozen time in a couple days (sometimes on water alone). my doc decided to unfill me completely because my band is inflamed and told me to have mostly liquids or soft foods for a couple weeks. he said i could eat on christmas i want, but immediately go back to liquids the next day. I am a bit scared to eat with an unfilled band. what if i end up overeating? it's xmas dinner, for crying out loud! any tips on how to manage this?