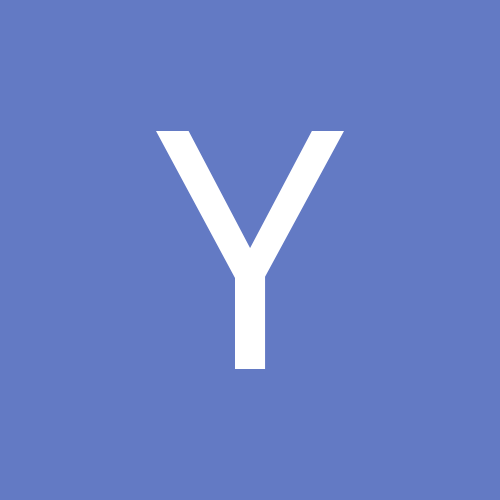 YngGram
LAP-BAND Patients
Content Count

1,169

Joined

Last visited
Everything posted by YngGram
Surgery on Mon. 12th, stayed until Wed.(standard for my doc) may have been something in the IV but I didn't push my pain med button at all; they took it out that first night. I was pretty out of it all day Mon. but was up walking by 9 pm. I went back to work on Fri. My issue was nausea, I would open my eyes and my tummy turned. Doc had me take a pain pill half hour before my follow up for drain removal. That's the only one out of the bottle. Wishing you a painless recovery.

Not too rein on the party,but their has too be whey for them to here what were saying.

DITTO!! I need my doc to get off his a.. and do something.

I am there with you. My surgery was scheduled for Set. 2, all appointments were done and they submitted on the 17th. The band removal was approved that day. They also denied the revision. The reason given was that even though the band caused complications, I was non compliant since I said in the dietary consult that I didn't always follow the post bariatric diet. Of course the fact that I had days I couldn't eat anything because of the band just wasn't mentioned. Also, because my BMI is now only 33.47 and I did lose with band, I don't meet the conditions for coverage for the RNY. Now as I see it, they are punishing me for actually loosing weight with the wrong tool. I was never able to have more than 4cc in the band so I never really had the restriction to only be able to 1/2 cup or less for total success. The REAL problem is my doctor's nurse. She isn't returning my calls. I didn't know about the denial until I had called several times about instructions for my pre-op appointment at the hospital. At that time (20th) she said the doc was doing a phone call with the insurance company. Several more calls to her (no response) I called the insurance company (TRICARE) and they said they only had a request dated the 19th, and no other follow up. They offered to send it over again to that department. I again called the nurse without response so I called the nurse who does the seminars and she did a face to face with the nurse. This was on the first and she did tell me the surgery had been cancelled, but the other nurse would get back to me. Nothing again so I called on the morning of the third without response. Without doubt this has been an ugly long weekend.

I am Tricare North Standard. In 2009 I was 5'2", 253 lbs., BMI 46 with HBP, cancer, and depression. Approved for lapband in a day. They required my weight history, mental health eval, other things were doctor requirements. I lost about 80 lbs. and kept it off for 6 years. Band started giving me issues with my esophagus and needs to come out. TriCare approved removal in a day, denied a revision to bypass. However, my doc did a peer to peer; on the website it looks like they have now approved the revision. That's not official yet, but if it is then it only took about four days for them to make that happen.

Jump on it! I love/hate my band daily. The loss is reported to be slower but...most of this is up to you and how well you follow the rules. I chose the band because of some of the side effects of GB. I wanted to have some control and I really didn't want to give up all the foods I love, just the amount I consume. I was able to lose most of my 70 odd pounds without much(very little) exercise; so the portions of food is my key. Many things impact my daily life with the band. Allergies...the post nasal drip will stop me from eating. I am full all the time (ha) and just can't eat solids. At these times I sip lots of hot tea. Eating early in the day never works for me and and bad weather makes me feel tight. eggs are my enemy almost always, I can eat most foods without problem as long as I chew it as I should. I honestly haven't had any problems with my band, almost 5 years. Although I didn't reach the goal my doctor set, I have been able to keep it off. 163 lbs. is so much better than 240 lbs. I am a size 10/12 and I love it. In late Aug. I started walking and I am now up to 3 plus miles 3 o 4 times a week. I feel great, get antsy if I can't get to it and I am mad that I didn't start this earlier. I also haven't had very many fills, and I'm not sure I ever found my green zone, so I still eat more that the recommended amount. If I stick my neck out, get a fill and continue my power walks, I'm sure I would easily get another 15-20 lbs. off. However, at 56 I don't need to be a size 6, and I think my DH might lose his mind. The band gave me my life back. I feel better, don't have the issues my two friends who had GB face daily and I don't regret a minuet of it.

I wish I could "double like" this. My journey started four years ago today, and the worst part of it has been some of the posts/attitudes I have found in the place I go to for help. Not reaching my goal in a timely fashion is hard to take, but reading how Miss Susie Special lost 140 lbs in 5 months by being perfect sends me up the wall! Pat me on the back when I get it right and reach out a hand to lift me up when I get it wrong. When it comes to anything medical my body can usually find an alternate method of dealing with it and get unexpected results. I can eat some of a biscuit but an egg makes me double over in pain. We are each a work in progress, everyone just needs to remember that.

If you have allergies, it could be post nasal drip. I am fighting it right now and the funny thing is I have had this happen yearly since 09. I just figured this out last week. Fall is the only time I have ever had to have an unfill. Even when I don't feel it dripping I just feel full without putting anything in my mouth. Good luck.

I followed the rules and didn't use a straw, but now i really need it to help me from getting to much in at once. I am having some small issues with swallowing to much. I have a hard time just sipping now.

Like it is my job. First thing in the morning and all day long, eating has nothing to do with it to get it started.

Feel your pain, banned in 03/09 and every fall my life turns upside down! The foods I can eat change, the time of day I can eat changes and I really never have an idea what will or won't work or when. I do have allergies so I think this has something to do with it, but who knows. Weather makes my life fun, storms come in and I start to feel full, even if I haven't eaten. The band may be constant, but my stomach must swell or something because I can feel differences. Gurgle, growl and gas are just my life, and entertainment for my husband and grand kids.

Please don't feel duped, the band is a daily (I think) learning experience. It's a good chance this woman has not experienced this and is simply "quoting" from her training manual. In March it will be 4 years for me, I have 5.5 cc in my band as of Dec 5th. I went in expecting to get an unfill because of discomfort. Since I got it I thought try and see how this works, I don't think I ever had restriction, there really wasn't much I couldn't eat or an amount. As long as I chewed and went slow I could eat steak & dinner rolls. After the fill I for the first time faithfully did liquids for two days then soft for two and WOW I was in the green, I didn't get fat from always being hungry, I got fat because I always ate more than needed and mindlessly, I grazed and nibbled, drank super sweet tea all day and cleaned my plates. With the band it was hard for me because I am eating bar food 4 nights a week, and I was not as committed as I was saying I was. Since this fill I eat much more slowly, much smaller bites, and I am loosing again. I was down 7 lbs. in a week and I had lost 10 at a month. I have started doing a low impact Zumba/Soca work out with lots of stretching. I am also using resistance bands for my flabby arms. Inches are coming off now and I am kicking myself for not taking control earlier. We must follow the rules all of them, not just what or how much we eat but how we eat it. By going slowly, the brain has time to get the message that we are eating. Drinking water throughout the day also helps because...it keeps us hydrated and we don't retain fluids, it helps with digestion and the reduction of acid build up and finally it helps it with the feelings of hunger. I reread my instruction book again to help me better understand what I was trying to do, and what the band's role would be. Don't give up, just see your doctor as you should and follow the rules; it will come together.

My band lets many life changes "control" it. Temp changes, travel, stress and even time of day. The big one with the most power is MUCUS! Now that I am finally truly in the Green Zone, I realize just how much impact post nasal drip has on my ability to eat. Since I have year round allergies there will be many problems ahead if I can't figure out how to work around it. This past week I had the flu and a cold. Hunger is never a problem for me but we all need to eat. My thoughts are that the mucus is filling my pouch and it's not leaving room for food. I can drink most things without problem, but if it is chewed I can't get but a bite or two and done. I am even having problems with my meds; most are very small but I have to space them out right now.

The mucus really does seem to go through fine, but I am just guessing. I think it goes through slowly (that's how the band is supposed to work) but since it is a constant thing for me, I think it's there most of the time taking up space. This has only been happening since the flu so for right now I don't want to take anything out. I will give this a week and hope it all gets better. I have also been working out and I am noticing that I am getting some tightening of my core, I'm hoping this is a good thing and my body is doing some adjusting.

This is the voice of your band! Funny this came up because a Bypass person recently told me that this is her getting full sign. I hadn't realized that it is sometimes mine, I got a fill in Dec. that has changed me greatly and my nose runs, If I don't notice, one or two more bites and I know I'm done. If I'm lucky I only have to walk around the house a couple of times to get a good burp for relief. And if by chance it is a cold or allergies mucus can make it harder to eat. Good luck.

I am trying to do zumba at home for now. The "warmup" had me sore the next day. I honestly don't have a goal or target. I just know that I have to move because I have become stiff and it is sometimes as hard for me as it was before I lost weight. No only do I not want the be the big chick, I don't want to look foolish and I know I do, I don't want some 20 lb. 9 year old taking me through the workouts. Self image is so important. Done for now,

On the 5th of Dec., I got a "mistake" fill. I had been having pain after eating for about a month and a half. I didn't think I was getting stuck, but I would get small pains about 10 minutes after a meal so off to see my doc. My doctor didn't look at my intake form I guess and what I thought would be an unfill turned into a .5cc fill. It took me to 6 in my band. I made a real effort to follow the fill rules as well as watching my portions. I saw my PC on Mon. and I have lost 10 lbs. Now it's time to get back to my "very" light workouts and hopefully I will get some tone and the inches will move off as well. Doing the "Happy Dance" in VA. With this over the holidays I feel like a champ and not the chump I thought I was becoming.

About the same here, but the thing I JUST really understood with my last fill is that I am swollen and feel really restricted. When it went down I didn't feel it anymore. BUT, I am eating much slower and taking smaller bites and get satisfied so much easier and without problem.

SLOW DOWN!! I am 4 years out and I am seldom hungry, it has nothing to do with my band it's just me. However, I got fat because when I did eat I ate way to much of the wrong foods. I ate because the family was eating or I didn't have anything else to do. I got a fill in July that took me to 5CC. I was fine until mid Nov. and I was getting pains when I ate. No clue about why so my DH made me go in on Dec. 5.. Doc gave me another .5 (he didn't read my intake form). I took it and hoped for the best, I had been loosing and gaining about 8 lbs forever. Well now I had to rethink some things. First---I did 2 days of liquids as told. I eased in slowly and I went back to watching HOW I was eating. I don't measure but I had gotten lazy and the portions were getting larger. Also I realized that I was taking bites that were to large! This is what had been causing my pain after eating, I found that by going back to the basics I was able to drop 6 lbs. in that many days. The goal is not to feel full, full is not necessary for us to survive.When you eat slowly it gives your brain time to get the message that you are eating. You may find that you really are getting enough without causing yourself discomfort. I get the water in by struggle, I don't drink when eating but sometimes forget to drink during the day. I am trying to keep things moving. Keep an eye on your measurements and how your clothes fit. I remember the scale not moving but the jeans getting loose. You will do fine if you follow your rules. A weekly weigh in should be fine right now, your body is still adjusting to the changes you've made. Good luck.

This is something I recently experienced; mostly it was pain after eating. I got my band 3/09 and have lost about 65 lbs. I never met my goal, and there are about 10 lbs. that come and go at will. When I saw my surgeon on 12/5 he must have misread my intake paperwork because when I went into the room he had a syringe ready. I thought he would take out some of the fill I had gotten on 7/30. Since it had been over 5 months I was sure I had done something, or something had gone wrong with the band. He gave me .5cc talked to me and sent me home. I did liquids for a day and I could feel that I was tight. I did small sips of liquids and I did VERY SMALL bites of food, worked at doing only 1/2 c, slowed down time used eating until last week. I now don't feel the tightness and I haven't had any problems unless I forget to follow the guidelines. Funny thing is I lost 8 lbs. in a week that I had been fighting for a year without doing other than what I mentioned. I plan to try a day of liquids each week to see if it will get things going again.

It took almost 2 weeks this last time. I could only sip water or it hurt, and I lost 8 lbs the first week; then nothing. I am hoping to keep it going by doing a day of liquids and moving more. Hunger is not an issue for me so my problem is getting in the right things in the right way. It's cold and all I want is Hot Chocolate!

This is right on target! Not only do smaller bites, put down the fork to slow you down. Swallow before next bite.