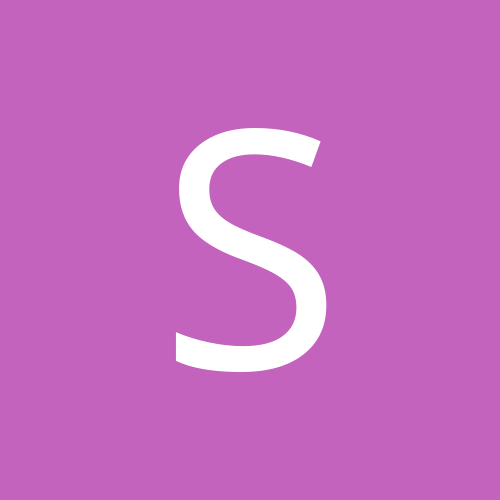 Content Count

6,843

Joined

Last visited
Everything posted by *slim*
I wasn't diagnosed with PCOS until I started checking into surgery. I have the occassional hair on the chin, but thankfully it is usually one at a time. My problem is with acne. I had acne as a teen, but hadn't had problems until I started losing weight! I now have cystic pimples that are very large and painful. Did any of you notice your acne getting worse as you lost weight? I finally broke down and went to the doctor. I was prescribed a topical medicine along with an antibiotic. I am praying that it works. I look worse than I ever did as a teen!!!!

Drive by post to say hi. I hope that you all are doing well.

Any thoughts on Dr. Ponce in Chattanooga? Please tell me the good, the bad, and the ugly. Thanks for any replies!

Sorry about the bad stuff Tap. I love the size 8 though! Hang in there. Winter will be over eventually. (I hope) Sorry you are having work issues. I seem to have spoken too soon about MIL. Seems she "loves" me now. She has called me just to "talk" twice now. Then she mentions that she needs DH to take her to the store tomorrow. Of course, she KNOWS he doesn't have a car to take her in. She was hoping (I'm sure) that I would jump in there and volunteer. I have to work tomorrow. DH is still trying to hook me into it. I am not doing it.

Hi. No real news. I am in a weightloss stall. I had a fill on Monday. I am trying to ease into real food since I also had the braces adjusted this week. DH wrecked his car (he's ok). His mother seems to no longer have a use for him since he no longer has a car. That about sums it up.:frown: What's new with you?

(looking around nervously)Hi. Um, my name is um, slim. I figure I have been gone long enough to have to reintroduce myself when I come by. How are you all doing?

Hi everyone. I just thought I would pop in to say hi. Thinigs have been strange on the home front. Ebony-I hope things turn around soon on the job front. Tap & Heartfire-I miss you too. It's just... different. I really feel out of touch with everyone (including myself).

Thanks punkster. I think it went ok. It was a little strange. There was only one other person there. I have never been there with that few people. Then they didn't do my fill under the scope. That was a first for me with GBI. Brooke just said that she thinks I have been doing ok with the amount that she has been putting in so she decided to just put that amount in again. I guess we shall see what happens. cmexlr8-I hope this is the one for your.

Hi. I have BCBSIL. I was required to have proof of obesity for 24 months via doctor's notes/medical records. I was also required to have completed 6 months of supervised dieting within that 24 months. I hope this helps!

Hi Tap! I miss chatting with you too. It is just hard right now. I have been going to work later than normal and have started the bad habit of staying up later than normal. It really throws me off. I am taking a much needed breather at work right now. I have quite a bit more to do, but I have no time to do it in. I have no insights into what you are going through right now (no experience trying to make that decision), but I will be thining of you. I hope that you are able to make a decision that is right for you. Ebony-good luck on the job front! Heartfire-I hope your DD gets better soon. Hi to everyone else. I had better get up and get back to work. Otherwise, I would sit here and not get finished. Have a great weekend!

I don't know how I missed that! Congrats Tap!!!!

Hi everyone. I can't tell you how excited I am to see Tap back! It seems like Tap has been gone for months instead of weeks! Glou-I would love to see some pics! I know that you all had a wonderful time. That much had to be a given. I am sitting here procrastinating. I am working alone (not normal). All is quiet, but I am not accomplishing anything. I can't say that I have even tried really hard. I had better get because the day will be over before I know it. Have a great day!

Hi everyone. I miss you too punkster. I just will have to see how I feel after a little while. I have my one year (it's late) follow up and an adjustment scheduled for Oct 12. Anyone else have an appointment that afternoon?

That was part of what made the show! I liked the campiness (is that even a word?). Oh well, hopefully it won't end up like Bewitched.

Hi. How is everyone doing now? Why don't we start coming here at least a few times a month to check in? I really miss hearing from my fellow September Samurai!

Happy Bandiversary to all of us! The Samurai have officially all reached a year! I know that we have all had some struggles, but just think of where we would have been had we not gotten our bands??? Congrats to everyone for every pound that you have fought to lose. Large amounts or small, these are all pounds down instead of pounds gained. I am no longer dreading what the years may bring. Diabeties is no longer the top concern for me. I am now working on my blood pressure. I think they will wean me off my last daily prescription medication with my next PCP appointment. The doctor actually wanted to do it at my last appointment, but my PCP was out of the office and she didn't want to overstep. We shall see how that goes. Who would have thought that I would go from spending hundreds on monthly prescriptions for blood pressure and high blood sugar, to no longer wearing a CPAP and able to climb stairs without feeling like I was about die! We can do this! We are moving forward! This is such an exciting time. Great job everyone! Simone-I will be praying for your son.

Too funny Glou! I was thinking polka dots on the leg warmers, but same difference! Just checking in. Training is going. I am now confused, but what else is new? I had better get back in there. BBL!

Thanks Glou! Now that song is stuck in my head too! ***I'm about to lose control, and I think I like it***

Hi all! Kat-I can honestly say that I can always find somthing else to do besides housework. I am sitting here sipping my coffee thinking that my body still doesn't want to run today. I am going to try it anyway, but I really don't want to. Heartfire-I am glad that you had a nice visit with your mom. Ebony-I hope you are feeling better today. Hi Glou! I hope everyone has a wonderful Wednesday!

Ok, sorry that you are sick, but w00t on those size 12s!!!!!! That is so freaking awesome Ebony!! Go Ebony, it's your birthday! [insert dance of choice here]

You just described it perfectly! I had been trying to think of what it was like. He doesn't even have to be saying anything bad. Just that tone. grrr! It makes me want to turn around and just take his mouth off. The sad part is, I remember my mouth. I KNOW he is doing what I did. I am in for hell!

I am so jealous! I want to go to TX too. /pouting You are right, Dallas will never be the same. Your future SIL is struggling to stay alive. His mom is going to kill him soon. That "I can do what I want" tone of voice keeps sneaking in when I am telling him to do something. I am going to have to knock him into next year. I have told him that just because he is working on being taller than me doesn't mean that I won't be able to knock him into his place. hmpf Other than that, he is good. How is my future DIL?

Hi! I would say happy Tuesday, but I guess it is almost over now. PJTP-I was finally able to get in touch with my doc. I will get an adjustment when I have my one year f/u. yay!

There was just some ugliness that, although I wasn't really a part of what happened, it has made me look at this site a little differently. I am sure I will still come here. Just not as much. It just isn't feeling the same for me right now... I have to come back because I care very much about all of you!

*slim* replied to TerriDoodle's topic in The Lounge

morning (almost afternoon).