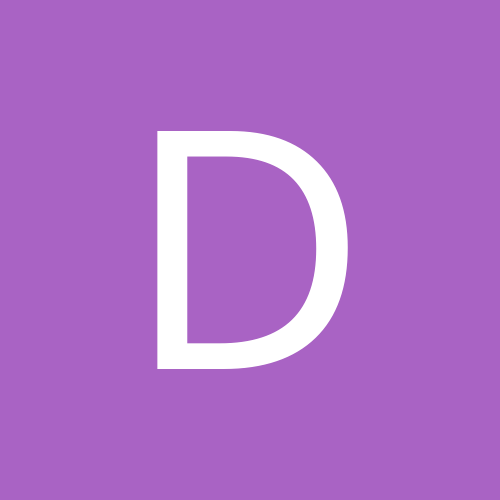 Dcsjoc
Gastric Sleeve Patients
Content Count

48

Joined

Last visited
Everything posted by Dcsjoc
Hope your doing well, I'm down 86.5lbs to (193lbs) since my late January surgery. I take my vitamins and walk everyday. I also work out 3 days a week. Still some days only consume 700-1000 calories and some days 1600 cals. I feel great!! Very happy with my progress and the decision to get this surgery. I also haven't had a stall yet.

I feel like I should have a sign on my shirt when I go to restaurants, can't eat a lot bariatric patient!!!

I had the same issues pre op with the liquid diets. I am now post op 3 months and still haven't had a solid 💩. I still get the same noises in my stomach and go 2-3 times 1 day and might not go for 1 or 2 days after that. I work out of a truck and bathrooms aren't always down the hall for me😡

I felt same way, but after my 6 week recovery I decided I was going to live with my choices. As long as I'm eating right and exercising and moving throughout the day, I will have a little piece of that cake.(not everyday) I'm post op 3 months now and down 60lbs.

I had severe sleep apnea prior to surgery. Only got my cpap machine 1 year prior even though I tested 15 years ago. 3-5 hours broken sleep 3 pee breaks a night before the machine. 4-6 solid sleep after the machine. Now 3 months post surgery I haven't used my cpap and getting 5-7 hrs of rem sleep with no pee breaks in middle of night. Still have to go see my sleep apnea Dr. But I'm done with the machine!!!

I'm 7 almost 8 weeks post op down 55lbs and into 38 size pants and 2xl shirts are just a hair to big. I have the same dilemma but I will start donating once I start buying new clothes to replace the old. Problem is I'm not done losing yet so I don't want to have to buy new then buy new again!! So the baggy fit it is for another couple of months!!!!!

So first day back to work after 6 weeks off from the sleeve surgery and maybe 1/2 way through my tour I had to drive myself to the ER. Had excruciating pain on left side of my lower back to me lower stomach. I haven't had 1 issue in last 6 weeks and I have been working out and walking 6 days a week. I even told the Surgeon on Thursday that I felt 2 more weeks would have better for me to return to work since I just started eating real solids. Anyway waiting on a few tests but everyone thinks it could be a kidney stone. So I have that going for me!!!! I'll keep you posted!!!

6 weeks out and am happy as a clam I did this. Down almost 50lbs. 4 weeks post op was a huge goal of being able to eat fish. The shakes soups and yogurts were starting to get to me. Now 6 weeks out I'm still not hungry and eat 3-5 is of solid food chix, fish, chopped meat Turkey , sausage, beef!!!shrimp is actually the easiest for me. So good luck and follow your plan. Also walking and weights 5-6x a week.

Good luck to you all who have and are having surgery today and this month.

So I'm almost 5 weeks post op, I'm down 41lbs including my 2 week pre-op. I have moved to soft foods stage 4 in my plan. Egg salad, scrambled eggs, cheese sticks, chili, still eating soups and I have now added fluke, and cod to the menu. I'm able to take in about 3-4oz of the fish, 2 scrambled eggs, a cup of soup(doesn't matter which type, also not eating chix if chix soup and so on) I drink a protein shake almost every day(fair life 150 cal 30g protein) and I'm now back at the gym treadmill 30-40 min both incline and non inclined and I started with the weights(not heavy) I feel my stomach is probably healed at this point as my acid reflux has gone away since eating some real food. I do take an acid reducer in the morning as prescribed by my Dr. Also getting in my b12, multi and calcium vitamins almost regularly. Is anyone else eating anything else?? When can I eat a salad? I do get about 64 oz of water and tea how is everyone else doing???

That is great!!! I am looking forward to adding new things. I have also had some shrimp. If you don't mind me asking how many calories are you taking in a day. I am getting up to 500 but sumtimes a lot less and only a couple of days where I hit 600+. I usually get 60-65 grams of protein but I am also still not back to work. I'm a lineman so my job is physical and I'm not sure how it's going to be with so few calories.

So now that I'm 3 weeks post op, the last 3 nights barely any sleep because of acid reflux? I already take a 40mg acid reducer every morning. What is anybody doing if anything about the acid reflux.

I had the sleeve. And it's different from the acid reflux I had before surgery. This my mouth waters and I keep swolowing which makes it worse. They fixed a hiatal hernia so the acid doesn't make it all the way up. I am on an acid reducer which I take in the morning.

I started week 2 post op. B1 dissolvable, calcium citrate and chewable multi(gross)

I'm 2 weeks post op and am getting board of the liquids. I would kill to get back to 2 shakes and protein and salad!!!!! But I should be moving to phase 3 on Thursday!!!! Hang in there and good luck!!

Lack of calories, lack of sugar, those were my triggers, but your body gets used to it and the headaches go away.

You look like you are doing great!!

The yogurt and creamy broths I was able to start 4 days post. I'm now waiting to move to phase 3 where I can start incorporating ground beef, Turkey, sauce and other things.

Fairlife protein shakes are the best tasking protein shakes ever. 30g protein only 150 calories. Good luck.

After 2 weeks pre op diet and a week and 4 days of protein shakes and broth I ventured out and had a cup of Panera broccoli and cheese soup. First off what a treat with the little pieces of broccoli and carrots. I know I'm supposed to strain the pieces out but I haven't had any issues getting anything down and the pieces are blended for the most part. Anyway it was delicious and it's the first time I've actually felt full after eating. Im looking forward to finishing the rest of my soup tomorrow at lunch!!!

It took me 2 days after leaving the hospital so 3 days total. I had all the little burps. What a great feeling when you do!!!! Remember what comes after the gas!!!!

So I started my vitamin regimen, the B12 is a dissolvable tab that isn't so bad. The Calcium Citrate look and have the texture of Starburst candy but have a little aftertaste and the multivitamin is a chewable horse pill that turns to chalk with a taste of fruit but aren't very good. Anybody have a better tasting multi vitamin? The other I can handle. 1000mg on both calcium and multi

I put bacitracin on them. But mine aren't really itchy

Today is first day I didn't have a loss on the scale. Actually put 1/2 lb on 252!!!! As I'm reading this, I'm getting ready to go walk at gym. I had my 11.5 oz fairlife chocolate protein shake for breakfast. Water while walking. 1 cup of tomatoe vegetable(strained of course) soup for lunch . More water, Okios pro yogurt for dinner. Hot tea and jello cup for dessert. I still have 4 week before I head back to work. Loving the process so far, looking forward to phase 3 next week with purée veggies and chopped meat!!

Im 8 days post op and I never feel hungry. But I think I get restless which is my body saying to eat., I drink my fairlife protein shake around 8:30am and then every 2-3 hours and eat yogurt. Or 1 cup of creamy soup(tomatoe/vegetable) I drink water in between the 2-3 hour meals. By the time dinner comes around I might have 2 soft boiled eggs or another shake. I have a cup of tea with Splenda to end my night. I'm hoping this stays the course as I start introducing solid foods.