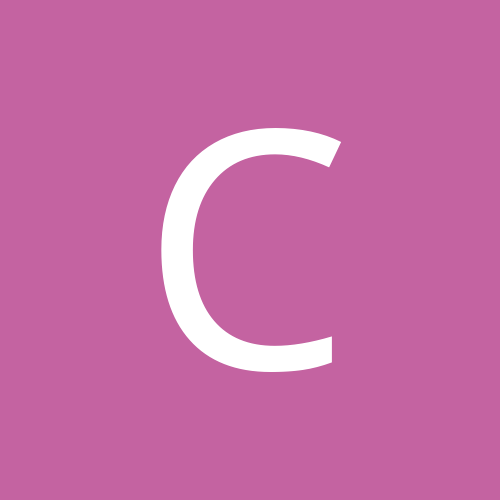 csrouse
Gastric Sleeve Patients
Content Count

13

Joined

Last visited
ajb1029

reacted to a post in a topic:

Off track and in need some tough love and food/snack ideas!

Hi all. Wanted to check in and see how folks are doing? I had my sleeve 12/9 and the weight loss is slowing already. Nutritionist says I'm right on track but it sure is hard not to see the scale moving. I'm tracking 100%, hitting my protein and staying well within calories. It can't stay stalled forever right? also how the heck do you update current weight? I figured it out

Lela Clark

reacted to a post in a topic:

I hit goal today!

huskymama

reacted to a post in a topic:

Hey There! Any December 2021 Surgery Friends?

I still have "dessert" after dinner. I was also a raging chocoholic, but almost a month out from my sleeve, I have dessert 30 mins after I finish dinner. Dessert consists of a sugar free applesauce, jello cup, sugar free pudding, sugar free popsicle. I like this approach because it satisfies the urge for a sweet to end dinner, but doesn't blow my calories or carbs. Right now this works for me and keeps me from feeling too deprived. Not protein rich at all, but satisfies the sweet tooth and are very portable.

I agree with above. Try more fluids, but also take extra precautions in case of fainting

25 days out and down 18 pounds. I am sticking to the once a week weigh in. I agree that it feels like it's coming off sooo slooow. I reminded myself that I would have overeaten over the holidays so I "saved" 10 more pounds. We all need Jedi mind tricks. How are folks doing with their vitamins? I'm not as consistent as I want to be yet. Doing a once a day chewable bariatric vitamin and 3 patches - Vitamin D, vitamin B and Collagen.

Hi friends. Question for those who are farther along the journey than I am. I was just sleeved 12/9 and am in the puréed food stage. I've ordered a few things like soups from Bariatric Pal due to convenience and elevated protein content and it got me wondering about long term food strategies. For those that are a year or more past surgery, are you able to meet your protein goals with food items from the grocery store, or are you still supplementing with protein shakes and/or specialty bariatric products?

It's not the normal gas that your body sometimes produces. Your abdomen is filled with gas during the surgery. Very painful.

I had my sleeve done 12/9 and was out hiking this afternoon. I'm chewing thoroughly and have had no issues with any soft foods I've tried. I have one incision site that is a bit uncomfortable at times, but other than that, feels too good to be true only 2 weeks out. For those getting ready, or a few days post op, hang in there. It gets better. I was singing a whole different tune for the first few days.

GreenTealael

reacted to a post in a topic:

I hit goal today!

Luna Girl

reacted to a post in a topic:

I hit goal today!

Congratulations. So very proud of you, as I understand what it took to get where you are. Don't lose focus now.

Karlycia

reacted to a post in a topic:

Hey There! Any December 2021 Surgery Friends?

I was feeling like this around day 4 or 5, but felt much better after I started my vitamins and consistently started hitting my protein goals. Are you certain you aren't dehydrated? I would at least call your doctor's office to touch base. Prayers for you tomorrow.

How frustrating and disheartened you must feel. I ask this with all respect, what are you doing differently to cope with the triggers that make you want to eat? I'm just now realizing that I'm a bona fide addict, and that I have a very distorted relationship with food. Somehow it became my friend instead of fuel for my body. Although I am still losing weight at this point, I know I won't be able to keep it off if I don't resolve that. To answer your question "a tool for what" - for me it's a tool to physically restrict my intake while I do the mental work. Please don't give up.

I am right with you guys. Had mine Dec 9th. One incision site pulls and is itchy, but other than that, I really have had a smooth recovery so far. Protein is coming from shakes. I'm hitting protein goals, but not fluid goals. Are you having cravings? I'm not physically hungry but I WANT food. Realizing how much of an addict I really am.

Hi there. My sleeve was Dec 9th, and I find myself having lots of issues with cold things. Just seem to stop in the middle of my chest. Room temp works, but warm broth or herbal tea works best for me. Still working up to my 64 ounces, but hitting protein goals for last 4 days. Slow and steady. We got this.