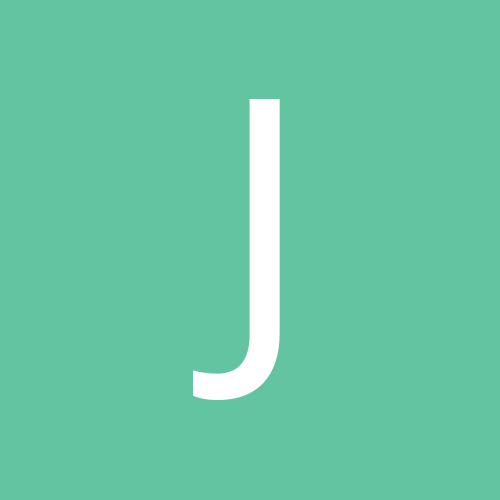 Content Count

17

Joined

Last visited
Raquelg22

reacted to a post in a topic:

Any July buddies?

Cnl061714

reacted to a post in a topic:

Start of my weight loss surgery

I'm now on day 6 (out of 14) of my preop diet. I'm past the constant headache stage, but I'm still grumpy. I just ate two cups of steamed broccoli (with only salt) out of desperation — My nutritionist said I can always eat non-starchy vegetables if I need to eat something. I'm counting down the days at this point.

Disregard, duplicate post

Disregard, duplicate post

Agree with above posters. Go find the doc who prescribed your antidepressants and telL them what is going on. As soon as possible.

Lapband removal, Gastric bypass, and hernia repair scheduled for July 6th. I'm 4 days into my preop diet, which is 2 weeks of a shake for breakfast and lunch and a healthy choice steamer for dinner. I've been enhancing the healthy choice meal with extra steamed broccoli, which is helping. I think I'm beyond the worst hunger pains now.

Manda32830

reacted to a post in a topic:

Start of my weight loss surgery

LookingForward22

reacted to a post in a topic:

Getting closer… timeline question

I had my ekg done at my primary care clearance visit. I was already scheduled for surgery at that time. Seems like every doctor does it differently.

Ugggg, I forgot how much the preop diet sucks. I'm being revised from a lapband to gastric bypass on July 6. My band has been unfilled since December, so I've been able to eat normally since then. My current surgeon has me doing two weeks of shake for breakfast, shake for lunch, healthy choice steamer for dinner. Last time I did all liquids, staying under 20 grams of carbs, but it was only for a week. From what I remember, the first days of the preop diet are the worst and then I kinda got numb and it wasn't so bad. But I'm in the thick of it now. And staring down two full week of this is daunting. I made it last time, I'll make it this time, but just uggg.

Best wishes! I started my 2 week preop diet today.

fourmonthspreop

reacted to a post in a topic:

First post op date

Yes! Me!!! July 6th. Getting my lapband taken out, gastric bypass, and hernia repair. I can't wait. I've gained about 30 pounds since my lapband has been unfilled in the fall, and I'm ready to get this weight off.

Good luck! I was banded 11 years ago and am revising to bypass in July, so I have a bit of experience with this. When I eat with new people, I am just very upfront and tell them that I had weight loss surgery and that my eating is weird, so please don't be offended or worried if I don't eat much, eat slow, etc. I'm all good and totally happy unless I say otherwise.

Yay! Me, too! I'm having my band out and a gastric bypass with hernia repair on July 6th. So ready.

Tomo

reacted to a post in a topic:

I am approved!!!

SleeveDiva2022

reacted to a post in a topic:

Revision without a high enough bmi now

Juniper123

reacted to a post in a topic:

I am approved!!!

GreenTealael

reacted to a post in a topic:

I am approved!!!

kcuster83

reacted to a post in a topic:

I am approved!!!

Arabesque

reacted to a post in a topic:

I am approved!!!

Juniper123

reacted to a post in a topic:

From Lapband to RNY Gastric Bypass - I did it !!

Totally been there. Had a lapband for 11 years and kept off about 60 lbs. Started aspirating at night, and my surgeon determined that my band had to come out. I had the band deflated and my surgeon had me start a supervised diet at the same time while we started jumping through the insurance hoops to try to get a revision to gastric bypass. My bmi was 33 at this point. I'm sure he knew I'd gain weight, and I did -- about 30 pounds, which easily pushed my bmi up into the range for revision surgery. I just got approved today to have a gastric bypass at the same time that the lapband comes out. It took me about 6 months from when I went in with problems to get to this point and jump through all the insurance hoops. July 6 can't come soon enough. And yes, I agree that it's insane that you have to raise your bmi to qualify. It was the first weight loss surgery that allowed me to get my bmi down in normal range in the first place!!! It would have been SO MUCH BETTER to just have gotten the revision right away when the doctor determined the lapband needed to come out instead of gaining the weight back. It's a ridiculous policy. I constantly reminded myself that while I was gaining weight temporarily, that my first weight loss surgery was successful and the revision will be as well, so it's a temporary pain in the rear in order to get a permanent solution. I feel your frustration and fully understand.

Woohoo! I have insurance approval and a surgery date of July 6! Lapband coming out, fixing a hernia, and getting revised to a gastric bypass. Should be $0 out of pocket. I've been working toward this since November. So relieved, excited, and ready.

No, I haven't had any reflux issues since being unfilled (Nov). Prior to that, Pepcid was my best friend for at least a year.

Brief background, got lapband about 11 years ago (starting BMI was 43). I did well and kept off 55 pounds (BMI 33)... until I started aspirating at night. I had a barium swallow which showed a distended esophagus and a endoscopy which showed reflux. Doc said band needs to come out. I had band unfilled, and as I expected, I've gained weight. I've gained about 30 lbs in the last 5 months (current BMI 38). I want to revise to a gastric bypass. I am well aware that I need surgical help to keep at a healthy weight. Prior to banding, and since being unfilled, I'm constantly hungry and never feel full. I finally felt "normal" with the lapband. When I'm not constantly hungry, I can maintain a healthy weight. But, even with the extra 30 lbs, my BMI is still not over 40, which as I understand it, would make insurance coverage easy. (I have Maryland CareFirst BCBS) My doctor has me doing all the things needed for insurance approval for the revision, including being on a supervised diet. But I'm gaining weight. This does not surprise me -- there was a reason I needed surgical weight loss in the first place -- but I'm getting mixed messages from my doctor and from my diet supervisor (who works for his office). Diet supervisor tells me that I'm less likely to get insurance approval due to my weight gain since being unfilled and being on the supervised diet. Doctor has made vague statements saying that the reflux found on the endoscopy may be enough to make it go through insurance successfully. Diet supervisor wants me to lose a significant amount of weight in the coming month, to try to offset my gains, by going on the pre-surgical diet early. Very honestly, I'm hesitant. If I do end up having to get up to a 40 BMI to have the surgery (12 more pounds...), I don't want to yoyo any more than I have to. And if the reflux finding will get me approved, I don't want to starve myself without the benefit of surgical help. Anybody been in any kind of similar situation? I can use any advice or commiseration available.