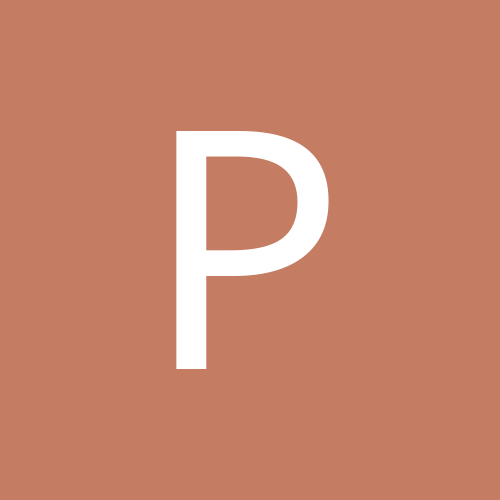 Peonie
Gastric Sleeve Patients
Content Count

26

Joined

Last visited
Everything posted by Peonie
I've just come back from a two week trip to the US, didn't weigh while I was there, did lots of walking but totally gave myself a break with the eating and managed to put on 3lbs while I was there which was my first gain since my operation. I've managed to lose it again fairly quickly now I'm back and on plan and have just hit the 7 stone loss mark - 98lbs, which has put me dead on 200lbs - can't wait to get under that. Love reading everyone's stories!

I was told by my bariatric nurse to book in for my B12 injection as I am three months post op, so booked in at my GP surgery today with the instruction to have one every 6 months. Get to my GP surgery today and they think I should be having injections every other day for two weeks - both sides are holding firm on their stances. Just wondered what everyone else's experience was?

I had my four month appointment on Wednesday, now 85lb down, 15 points on my BMI and completely reversed the diabetes that was starting to kick in. I am so happy! Well done to everyone, we're all doing great.

I was told by my surgeon that his NHS waiting list was three years, he did my operation privately within 4 months of my initial consultation and that was only that long because he gave me two months of that to quit smoking. I know it is a lot of money to go down this route but for me it has been worth every penny.

Interesting, it must be a UK thing then. Have you had your blood tests done then or are you still waiting? Mine are scheduled in for month 6 for the first lot. I actually went to school with the nurse at the GP surgery and she is going to look into it further with the Dr, my bariatric nurses and the pharmacist so will report back when they come back to me.

I love reading this thread and seeing how well everyone is progressing. I had my surgery on November 9th and am now down 72lbs and feeling much better for it. I'm also learning to deal with the stalls and not panicking when they come. Hope everyone is doing well.

It may be something that you've already tried so apologies if so, but my constipation always seems to come when I haven't been good with my water intake. As soon as I concentrate on getting more in then it seems to ease off.

I had my sleeve on November 9th and was back full time at the office on 22nd November, I had the option to work from home but after all of the isolating I'd done for surgery I was craving the hustle and bustle of the office. There was nothing I needed to change to be back in and everyone was supportive of my diet and eating schedules. Hope you are doing well!

How soon after your sleeve did you start taking solid tablets again (eg. paracetamol, ibuprofen or acetaminophen?) - I am in agony and have run out of the liquid stuff but don't want to ruin my sleeve by taking something I shouldn't. I'm 7 weeks out.

How did you go about setting your end goal? I have realised that because I have been overweight for so long I don't know where I want to ultimately end up as I don't know how it will look or feel. It is not something I have ever discussed with my surgeon either. Just wondered how others decided!

This makes me feel so much better about deciding where I want to end up - it's a moveable goal. I was sure that other surgeons discussed this in depth and felt like mine was missing a step but am happier now!

I don't think you will qualify via the NHS but you should be fine if you go private.

I used Nuffield through a company called Healthier Weight that was recommended by my surgeon, this was after being told in July that the NHS waiting list was at least three years and I decided that was too long to wait to get my life back together. My operation was in November so I didn't have long to wait in the grand scheme of things and I can't fault any of the care I have received.

So looking at the bright side of having covid, it's brought me out of the stall I was having. Every cloud and all that!

Thank you for all of the advice, sadly for me it is COVID - I hadn't thought of crushing up paracetamol and that worked perfectly. My sister in law is also going to drop me off some of the kids Calpol so at least that is liquid. Fingers crossed it doesn't last to long!

Sorry, I should have been clearer. The pain I am in is not related to my surgery at all, but to cold/ flu - am awaiting a COVID test to rule that out.

I'm in the UK so not sure what an rx is? I can get the liquid normally but the pharmacies locally are closed until next week, just my luck!

Thank you, I've tried to check with my surgeon today but he is out of office until 4th January.

I remember straight after my surgery telling the nurse that I felt really hungry. Turns out it was my stomach acid going crazy, they gave me a lansoprazole and everything calmed down.

Thanks for the replies on this, I am currently taking a chewable bariatric multivitamin that has the calcium citrate in it. It's a one stop shop until my tummy can deal with swallowing tablets. The downside is I have to take three of them daily and they're fairly hefty - but since I've been taking them in the evening thanks to the advice here, life has been much easier!

Is there a set time for taking vitamins? I'm really struggling to get them down in the morning but am fine in the evening, is this acceptable?

I am so glad I found this forum, I know I can speak to my nurses about my issues but they have not been practically through this experience, hearing first hand from others in similar situations is very reassuring.

Yes, I'm panicking about everything. Am I eating the right thing? Enough protein? Getting enough fluids? And then I am terrified that I'll either pop my staples and leak or stretch out my stomach. I was doing really well post op but now the fear has set in and I'm struggling.

That's really interesting to see the differences from different Dr to Dr.

Good luck to everyone having their operations, I'm now one week out and apart from my stomach muscles still aching I'm feeling so much better. It's definitely worth it so far.