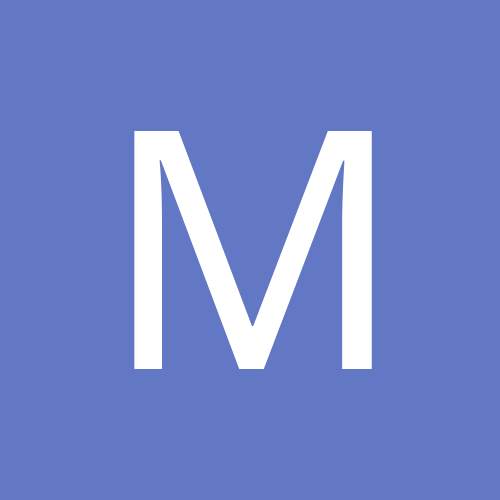 Content Count

103

Joined

Last visited
Everything posted by mrsjo
Hello all, I'm 3 1/2 months post RNY. I've been doing CrossFit for 15 months now. Now that I'm well past surgery and back into normal exercise I am having trouble finding any consistent advice on carb intake. My program focuses on proteins and fluids and does recommend around 100g of carbs or more once on maintenance. I'm not there yet but wondering what kind of carb intake do you all get doing fairly intense exercise like running, HIIT, CrossFit etc? I don't want to stall because of too little or take in too much and stall as well. I'm still building muscle or at least think so and I know I can get too little and make my body just eat away muscle tissue too.

Hi all! I'm schedule for bypass Dec.13 and already wondering about post op exercise. I started CrossFit when I started my pre-op weight loss in June. I absolutely love it and it has helped me in so many ways already. I'm kind of feeling bummed that I know I won't get to go for a while. I have read at least 6 weeks post op for more intense exercise other than walking. What kind of time frame or restrictions did you all experience? I know it is based on my surgeons recommendations but I'm just trying to prepare myself. I don't want to lose all my strength progress but don't want to hurt myself either. Thanks!

I apologize for this because I know it's been talked about a million times. BUT seriously I am at my wits end. I am 9 weeks out from RNY and just stuck. I lost 25 prior to surgery, 27.9 since surgery now under 200 @ 197.6. The scale won't move. I am not breaking the rules, I am getting 60-80 grams of Protein a day, drinking 80 or more oz of Water per day. Carbs hanging in between 30-70. I'm killing it at the gym. I CrossFit 3-4 times a week and walk several miles on my off days. I reached out to my team and she planned for a call next week. She did mention maybe I wasn't getting enough carbs, maybe needing like 100-150 on CrossFit days! Any experience with this? Seems like a lot and I've always been sensitive to carbs so I'm hesitant to try. However if I need that to get back to burning I'll do it. Calories are never over 800-900 a day. Usually hang in the 700 range. Any advice from a CrossFitter or anyone who has been through this is much appreciated

Such a weird question, but I'm super bothered by this! I'm 6 weeks post op RNY. From immediately after surgery I have one armpit especially, sometimes both with horrible body odor!! I had switched off heavy deodorant probably 5 or so years ago and only use natural. I could do CrossFit and no worries. Now I can't even sleep through the night without waking up smelling like I've ran a marathon! What's the deal??? Anyone else with this? Is it anesthesia, burning fat off or what? I want it to go away and be not smelly like before…but I'll take the lost pounds and just reapply for every few hours if I have to lol

Hello all! I didn't see a May thread started yet for bypass. I'm scheduled for RNY May 24, 2022.

You're my surgery twin!!!! I also had RNY on the 24th. Just checking in to see how the May surgeries were doing? Hoping everyone is recovering well and moving on to different stages well

So day 1 of preop liquid diet lol! I've tried a few different protein drinks. Went to GNC and bought yet another brand while I wait for the rest of my order to come in. I bought isopure. Mixed with water is terrible? Never tried one so bad!!! Is it any better with almond milk or what do you all do? Are any of them good in water???

I'm day 1 post op RNY and doing good! Feeling pretty strong, I'm crediting that to CrossFit for the last year. Not nauseated and tolerating 4oz every hour. Hoping everyone is doing well!

So here I am, finally a week until bypass and I'm a ball of nerves. I'm starting to wonder if I should have the sleeve vs the bypass? Can anyone talk me both sides pro for sleeve vs bypass or bypass vs sleeve? Is this normal? I worry about malabsorption, deficiencies, teeth rotting, crazy things and just think sleeve may be better but then I think I don't want worse reflux. Just venting or maybe wanting answers.

This is a good tip for me. I'm scheduled for surgery next week and I'm so bummed about not being able to go to my "box" during recovery. I keep thinking I'm going to lose so much ground, never gonna be able to stand on hands again, won't be able to build muscle yadda yadda. The list in my head goes on and on so maybe if I write stuff down I won't get so bummed. How long did you stay out?

I got the low carb dark chocolate because that's all they had. I have ordered some other brands but I wanted to try it as well. I need to try in almond milk not water. The water was terrible, I could literally taste a saltiness and just horrible consistency. I love unjury powders but the isopure not so much. Maybe water was the problem????? I don't like the overkill of sweetness in them either but this one was just bleh….I try to stick to just whey protein isolates and this one qualifies. Maybe the water is what it was? You think?

So I'm almost to my surgery date for RNY. I've had a high normal or slightly higher than normal hemoglobin and hematocrit for years. This is due to overall metabolic/hormone issues associated with obesity/PCOS. I've had the work ups and that is all it is. I'm ordering Vitamins and while they recommend Iron for all bypass patients I'm wondering if anyone has been in this situation where they were slightly high before and didn't need replacement afterward? I don't want to overuse it but don't want to be anemic either. The recommend 45mg of iron standard and when I mentioned it to the bariatric nurse she said for sure get the iron. Just wondering if anyone had this same experience?

And the general mg is it 45mg? Just trying to get my vitamins ordered

I had looked at the procare they really seem the best with fewest pills! I just didn't want to get behind the ball and not sure if I should just go ahead and realize mine will drop like most RNY patients or if I will tend to stay higher just based on my history. I'd rather not chase it, but also getting too much is equally as bad

🙋🏼‍♀️me! Scheduled for May 24th

I'm scheduled for the same date!

I think I've seen mention of "last suppers" and such on here but I'm wondering if this is normal or just me? My surgery is May 24 and for the last month since I've found out my surgery date I have pretty much ate terrible! Since Dec. I've gained 8 pounds back but I know exactly why. I just feel somewhat nervous and anxious and…etc. my bad habits that were better are now worse. Is this something that happens before surgery? Am I just broken and need to forget about it? I had done so well but now I'm so worried. Any advice?

Unjury shakes are great too, also whey protein isolate

Close to you for surgery date! I'm May 24 for bypass. My favorite right now is Muscle Milk zero sugar. It is a whey protein isolate and from what my nutritionist teaches are better tolerated and the more concentrated form of protein so you get more absorption or something like that lol. I also like Vega greens powder in vanilla but muscle milk is nice because it's easy to find and pre made in a shake

Awesome work! You've done great!

Thanks you all! I just wanted to get it out and see if others had done this. I just have really felt defeated by it and I know ultimately it's my control and my decision. So much working up to this-CrossFit for 10 months and 25lbs down to eat terrible now . Plus all the insurance hoops

Very sorry about your wife. Your progress is great, keep up the good work

I'm having RNY on 5/24, but wanted to post here as well. Excited for us all taking this next step.