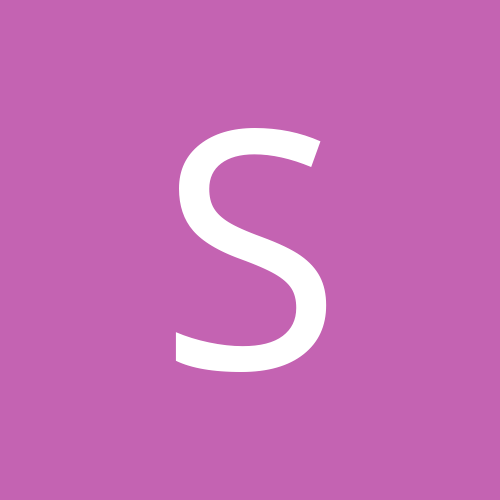 SoCalEm
Gastric Sleeve Patients
Content Count

29

Joined

Last visited
Everything posted by SoCalEm
It's been almost 3 months since my surgery, and I have to say that carbonation is the thing I miss the most. Even just unflavored seltzer water. I'd like to try it again at least 6 months out, but I'm afraid it'll lead right back to soda. Good to hear that at least carbonation isn't completely off the table.

I've been doing lots of research into sugar and how it effects the body in every aspect. It's funny that the CDC advises you limit added sugar intake to less than 10% of your total daily calories, while the AHA recommends a limit of 6% daily. I've cut out most processed foods and my sugar consumption is very minimal. I can't tell you what a difference it's made to my moods and energy levels. My tastebuds no longer need that hit of sweetness that only come from laboratories and whole food like tart strawberries and oranges do the trick. If I really crave chocolate, I go for dark chocolate chips.

Hello! I'm about 6 weeks post op and have been really bad about taking both my multi chewable and calcium vitamins. It's honestly been close to two weeks now, and I'm feeling very off. Tired, not able to focus much, loopy. I started taking them again three days ago but I'm wondering if anyone else has experienced the same thing?

Hi! My program stresses lean proteins at the stage I'm in (pureed), so I'm eating canned chicken breast, tuna, and sometimes egg salad. They cautioned me on sodium, which is usually very high in canned and condensed soups. I think the concern is sodium can dehydrate you. Sounds funny, but I searched on Pinterest for simple recipes I could make at home and customize to my liking. Many of the pins link to bariatric patient geared sites with people years into their journey, so there's lots of insight and tips.

Hello! Hydration has been my biggest challenge thus far. I was on it up until I started working again, and now sipping every 15 minutes has fallen by the wayside. Everything feels so off when I don't drink. My suggestion is to be dilligent in starting your sips upon waking up, and carrying on until bedtime. I have the Bariastic app to keep track of ounces and the alarm sounds every 15 min. Just be careful not to let too much time pass between "doses", otherwise it's almost impossible to catch up. Good luck!!

I've been sticking to the same old, too. Chicken and mayo, tuna, egg salad. No sugar added applesauce is my go-to side. I bought a sugar free BBQ sauce called G Hughes, so yesterday I heated up a tiny bowl of pureed chicken and mixed in a dab of sauce. Can't recommend it enough!

Hello! I was sleeved 2/3. The new stomach thing is weird, right? It was odd at first to feel the full sensation in my chest as opposed to under my ribcage. Our pouches tell us when we're finished eating now! It feels like I've got floaties on to help keep me from sinking to the bottom of the pool. 🤣 Have you had any changes to your taste buds? Apparently I no longer love intense artificial sugar flavor. I am in no way sorry about that.

So true. For the first time of perhaps my life, I had to listen to my boy and give it what it needed. The hardest part for me was recognizing the warning signs and responding before it got out of hand. I was upset that I was so physically weak and thought I was just exaggerating. I was suspicious and couldn't trust my physical limitations yet. That changed only after I stopped fighting it and realized how exhausted I was. Glad you're doing better! To anyone pre or barely just post, don't ignore your signals. Healing takes its own time and we'll all different.

I was told the pill was much less effective (not always absorbed fully after surgery) and coupled with the flood of estrogen, fertility is amped up. OB/GYN recommend condoms or IUD. I just had VSG last week so I'm still learning the ropes. I hope that's helpful!

Hi @freckledmegan! I started chewable multi on day 1. I got the Bariatric Advantage brand and they are tolerable enough. I start the calcium chews 1 month after. The same brand and the variety flavored pack. Those are actually tasty. This was the surgeon's suggestion following the VSG.

Thanks, @ShoppGirl. Today is my first day of full liquids and it's been SO much easier getting my protein count up. Hunger pains are only when I've gone too long between shakes so I'm feeling much more optimistic and encouraged.

Question. Has anyone had hunger pains yet? I'm 3 days post surgery and the appetite came back last night. It started when I sat next to someone eating a big plate of Greek food and has been off and on since. I've been on clear liquids since Wednesday and am behind on protein. Tomorrow starts full liquids so I'm hoping that'll help. Also wondering if it could all be in my head…

Day 2 and I'm feeling really good! I was home 7 hours after checking into the hospital. Anesthesia kicked my butt so I slept for hours. I wouldn't say pain but discomfort and exhaustion initially. I went for a walk this morning and made it around the whole block. Now it's just focusing on hydration. How is everyone else doing?

I don't have a preop diet, which I find interesting now that I'm reading all the posts. I had a final "appointment" (via phone) with the surgeon yesterday and he's just requiring a liquid fast the day before. How is everyone planning for time off from work? I guess it depends on the physicality of ones job.

I hear you @fisherman1234! I'm betting I'll feel that way up until they wheel me back there...

I'm sorry! Don't be discouraged though. You'll get there.

@ElseeGee181 I understand the struggle with pinpointing the core issues and triggers that caused me to emotionally eat. I chalked it up to boredom and just loving the way crappy food tasted. I went through months of self reflection and found so much insight from eating mindfully. Each time I impulsively ordered DoorDash or ate candy, I checked in with myself to find out what prompted the action and urge. I recommend looking into HALT self check. It stands for Hungry, Angry, Lonely, or Tired. It was so helpful for me and at least gave me a starting point to work through the underlying issues. Good luck!

I'm having my surgery done through my insurance provider, and they're sending me home with a binder. I'll give it a shot and see if it's helpful.

That's such good news. I take 6 pills daily and the size of them concerned me. From what I hear, there can be mood changes during recovery so the last thing I need is to have difficulty ingesting psych meds...

Great idea! I am definitely not a cook, but I understand that has to change ASAP. I found one for sleeve patients by the same author and will start on it today.

Hey all! I'm also scheduled for Feb 3rd and I'm getting the sleeve here in the Los Angeles area. I started this process back in August, and now that I'm weeks away, it's a little overwhelming. I'm mostly really excited, so I'll focus on that emotion as much as possible.

I'm glad I found this post. I also take psych meds and confirmed with my physiatrist that there shouldn't be a problem with absorption. She brought up the extended release meds being problematic. I think it also depends on how the medication is processed in the system (kidneys, liver). My concern is having room for them in my stomach (at first, anyway).

Thanks, and good luck to you also! Absolutely, let's keep tabs and check in. 😊

Hi there! I'll be following right behind you on Feb 3rd, 2022. I think now it's finally hitting that I'll be undergoing a surgical operation with all the risks involved, and the fear and anxiety are a lot. My good friend had a very serious illness and had numerous surgeries, so she's been an inspiration. My mindset is that once this surgery is done, I'll be in the best position possible to make the changes I need to be healthy and active again. But it's up to me to make good choices and to not beat myself up when I don't. Good luck!!