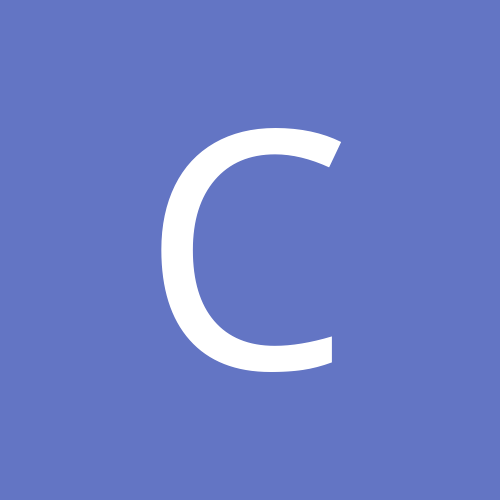 Charlie C
Gastric Sleeve Patients
Content Count

8

Joined

Last visited

Days Won

1
Everything posted by Charlie C
I'm a little over 4 months post-surgery. I'm down 102 pounds and feel amazing. I'm off my C-pap machine for sleeping and also was able to ditch my blood pressure medication. I can pretty much eat anything I want as long as I don't overdo it. It's been a pretty amazing journey since May 18th. I couldn't be happier.

I was also able to get off my blood pressure medication. I was taking 50mg of Metoprolol daily for the past 20+ years. About two months in, I had lost so much weight that my blood pressure and heart rate were getting so low that I'd be dizzy upon standing. My blood pressure is now normally in the 115/65-70 range.

So today, for the first time in over 20 years, I am below 200 pounds. I am still astonished at my results in such a short amount of time. In mid-April, I weighed 285 pounds. Every joint in my body hurt and I had high blood pressure and slept with a C-pap machine. I had surgery on 5/18/21, and today, almost 3 full months later, I weigh 198.6 pounds. I haven't used or needed my C-pap for the past several weeks, my blood pressure and heart rate readings are on the low side and I have so much energy. I really wish the best for everyone on this forum and hope you're all one day as satisfied as I am with your results. This has been a total life-changer. God Bless all!

For the first month after surgery, I was probably taking in around 4-500 calories a day. Mostly doing the Campbell's sippable soups like chicken and stars or tomato along with a protein shake and lots of water. About 3 or 4 weeks in, I was able to do half of a scrambled egg for breakfast and because it went down well, I would eat some yogurt from time to time. My savior during the first month was sugar-free Italian Ice. They went down well and just tasted good as well as getting something different in your mouth. You'll deal with "food envy", and just wanting something. It eventually passes though. For exercise, once I felt I had enough energy (which was after a few weeks), I did about a mile or two of walking around my neighborhood. The thing to remember is for most people, your metabolism will skyrocket because your body is expending a ton of energy trying to heal itself in the first 1-2 months. The first three months are when you'll see the most weight loss. I was then able to do some heavier soups around the 2-month mark and on my doctor's orders would also eat a small piece of fish or turkey as well with cooked vegetables. I hit a snag around the 2 and a half month mark and had a bad 4-day stretch where I was not handling food well at all and vomiting. My doctor upped my Omeprazole medication and I also added Famotidine...both are for reflux. I didn't feel like I was having any issues before with reflux but I must've been because that combination worked wonders. I'm just past three months now and for the past few weeks I have been able to pretty much eat anything I want. I'm probably around 800 to 1,000 calories a day now and I'm losing up to a pound or two a week. Soon I will be at my goal and hitting maintenance mode. You'll have good days and bad days. The important thing I learned is not to get too high or low either way. My wife really helped me through the bad days. It's a tough journey, but the ultimate goal is life-changing.

I had my sleeve on 5/18. In early April, I was 285 pounds and felt every bit of it throughout my body. I woke up every day feeling like I ran a marathon the day before. Amazingly, today is 7/24 and I'm down to 208 pounds. I haven't been this weight for about 22 years. Last week, I had a bad stretch of 3 or 4 days where I wasn't able to eat much and was vomiting. The doctor had me take an extra Omeprazole and I added Famotadine and that really helped the reflux issue. I didn't have much reflux before and wasn't taking the Omeprazole. That was a mistake. I'm doing so much better now.

As I get older, summer heat and humidity has increasingly gotten to my stomach and upset it. I've noticed it's been worse though since my surgery back in May. I do a lot of yard work and other projects outside and there's no way around it though. Post-surgery, my stomach has been a wreck when I'm getting overheated. I'll try to drink plenty of water, but that only gets my stomach full quicker and I really get no relief from the upset. Has anyone else dealt with something similar?

I'm 5 weeks post-surgery, which was on 5/18. There sure are peaks and valleys associated with this journey. The highs are every Wednesday morning when I do my weekly weigh-in. So far I'm down over 40 pounds, which I'm very grateful for. I'm down over 50 pounds from my highest weight and am down two pants sizes already. Here are the lows I'm experiencing. I hope some of you who've maybe experienced the same can relate your stories as well. It's almost as if I'm "afraid to eat" right now. For breakfast, I'm able to eat a few pieces of watermelon or about half to three-quarters of a scrambled egg. I've been trying to eat lunch every day, but sometimes I'm just too full from breakfast and the water I've been drinking since after breakfast. My wife has been making dinner every evening and I've been trying to eat some of that (chicken dishes, a bit of pasta to try, etc.) I get food jealous and food depressed is how I should describe it. Of course, I'd like to eat more, but it's just not feasible anymore. I guess I was just naive that I would get full so quickly. Has anyone dealt with a change of taste since their surgery? The stuff I used to drink like diet iced tea just doesn't taste the same anymore and I can't stand it. Honestly, the drinks that are going best for my stomach right now is water mixed with flavored crystal light and regular coke (I know, I know)... Also, a little bit of ice cream also helps settle my stomach. Sorry for the ranting...I'm just kind of in a bad place right now. I love that I've lost so much weight in such a short time, but I'm really struggling with all of the food stuff. Sometimes I think I should've just stayed fat and enjoyed the food I eat, but then I also think of my 10-year-old daughter and how I need to be healthy and around for a long time for her and that certainly helps.

Hi all. Just found this forum and I'm excited to read other people's experiences. I'm coming up on 1 month post surgery. May 18th was my sleeve. I'm currently down about 33 lbs since surgery. My doctor has me eating fish, turkey and cooked vegetables. Amazingly, I've never once vomited after eating and my reflux has been pretty non-existent. The one thing I've found frustrating is getting tired pretty quickly while exercising or doing yard work. Things I used to do before without a problem are really tiring me out. I guess I just have to remember my body is adjusting to the much lower calorie intake, which means less energy for now.