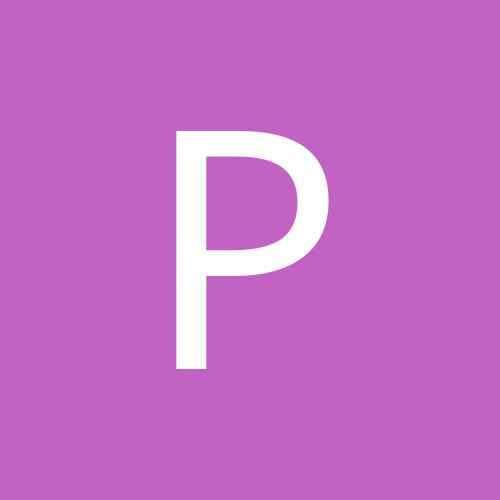 PhenomenalWoman
Gastric Sleeve Patients
Content Count

18

Joined

Last visited
Everything posted by PhenomenalWoman
I had surgery June 21st and I am down 31 lbs. since surgery. I had the dreaded 'stall' for an entire 3 weeks! My scale just started moving again 10 days ago and it has been consistently decreasing, albeit at a slower rate than right after surgery. Even through the stall I weighed myself everyday and I am learning to take it as a data point, just like recording my food, water, or exercise. In other forums many have said that more stalls will come. For me, I just want to be consistent in my actions, regardless of scale victories. It is great to hear about everyone's progress!

I had gastric sleeve about 2 weeks ago. My stats are similar to yours: I have a lot of weight to lose, I am middle age, I had heartburn, etc. I chose sleeve because it was a safer procedure with less manipulation of the abdominal region. I had 3 cesareans and a hernia repaired over the last several years and I knew I had a lot of scar tissue. Given all of this, I thought that gastric sleeve would be the lesser risk and my surgeon agreed. I am a bit worried about the heartburn returning, but I have post-op pills for it and I also read that the more weight you lose you less of a chance for GERD, so I am hoping for the best. Good luck in your decision!

Every doctor's advise is different, but I wanted to share that my doctor's office literature says that we can't eat raw vegetables (salad) until 2 - 3 months after surgery, at the earliest. I now wonder if that has something to do with the difficulty of getting it down to such a fine consistency. Your stats are impressive and your reflections are appreciated. Thanks for sharing!

June 21st triplets! I can't believe that was only 8 days ago! When I think about how I felt in recovery until now, it is like night and day. I have my one week follow-up today and I can't wait to start incorporating full liquids - I never thought I would want a protein shake so bad. I am glad everyone is recovering well. June 2021 is epic 🙂

That's 10 pounds you do not have to worry about after surgery - Congratulations! Best of luck to you!

I have to administer shots as well. My doctor was worried about blood clots because of my weight. I have a friend who started at a lower weight and had a different surgeon and did not have to do this. Luckily, I outsourced my duties...my husband has been doing it for me. I almost passed out when they described it to me, so I feel for you! I hope it gets easier!

These food choices sound wonderful! Are you still dropping weight at the same rate? How much/how little are you able to eat at a sitting?

I am 5 days post op too and I feel much better. This is mainly due to feeling like I know what is going on with my body a little more. I can now recognize pain (swollen stomach) vs. full (restrictive feeling), etc. I have my husband tell me in detail everything he is eating/cooking too. I listen with intense detail, imagine the different tastes, and so appreciate what he is cooking. I don't have cravings or feel deprived, I just appreciate it to the nth!

Hi, Everyone! I had surgery on Monday of this week. It went well, according to the doctor. I was worried because my weight is higher than most on this site and I was not sure even if I had a smaller liver he would be able to do everything he needed to do with out cutting me open. Besides the worry of my size, I also had a previous hernia prepared and 3 c-sections with a lot of scar tissue. But, clearly he knows what he is doing - thank God! The hospital was rough. I slept most of the time and I could not really identify what pain I was feeling and where. I just felt uncomfortable and nauseous. I still feel both now, but it is just a small fraction of what I felt day one and day two. For the first two days I was thankful that I did not have gas pains, although I did have a big pain on my right side (opposite of my stomach) that was killing me. Well, it turned out that pain was gas! Here I was diagnosing myself with liver infection and wondering if he poked my gall bladder or something - nope, just plain old gas 🙂 Walking has helped with that. I am on clear liquid for a week and full liquid next week. I am having a hard time reaching 64 ounces, but I am doing what I can tolerate. I mixed my protein water with tap water and also sip on just plain water too. I probably should have practiced sipping more. Every time I take a sip, I have to belch and this is without a straw. Good Luck to everyone! I feel really blessed that we are able to tap into this great opportunity!

Congratulations. Good Luck!

This sounds dreamy at this point! Thanks for the tip!

I am scheduled for the 21st too! I started my pre-op a week early, as I need to be under a certain weight by my pre-op appointment on the 15th. I figure what I can do for two weeks, I can do for three weeks too. I have another 4 pounds to go before my weight in. Nights seem to be the hardest for me, as my mind wonders to worry/hunger/and a lot of what-ifs. During the day I am able to keep myself occupied and on a little schedule of when to drink my shakes and my alternatives. My doctor requires only liquids (no meals, no veggies, etc.) so I am little jealous of those that are able to have some variety. But, it is what it is. We got this!

I am doing a 3 week liquid diet too. It starts tomorrow. I have to be under a certain weight by June 15th, so I am just starting it a little early (my surgery is scheduled for the 21st). My daughters are freaking out about the idea of a liquid diet and my husband is worried that I will be hangry all the time, which surprisingly makes me less worried and more focused because someone has got to keep it together - lol! I do plan to have my three allowed protein shakes a day, as these are the only things of substance I am allowed to have, and treat them like breakfast, lunch, and dinner. Congratulations on the weight loss - that is 10 pounds you do not have to worry about after surgery! I am hoping for the same!

My tipping point was this pandemic. I previously saw weight loss surgery as 'cheating'. However, during the pandemic and preparing for life after pandemic, I did all the things: quarentined, socially distanced, only necessary outings/travel, and vaccine. Why was I looking at weight loss like this? I should do all the things - and that doesn't make me weak, that makes me wise! I got over the story I was telling myself in my head in regards to weight loss surgery and became proactive, just like I did with pandemic related mitigations.

Hi! I am glad I found this community! I am scheduled for surgery June 21st and one of the conditions is that I need to lose additional weight. I don't want to start the liquid diet (my doctor is requiring two weeks for me) too early, as I don't know how sustainable that is for more than two weeks, but I will if that is the only assured way to lose the pounds and qualify for surgery. Can anyone share how much weight they lost in the pre-op liquid diet phase (plus how long you were on it)? Thanks so much.

Just got my date of June 21st! The medical office just submitted my paperwork earlier this week and I was approved already and I am so thankful. Between now and then I have to lose 14 pounds, so I am laser-focused and it is a good distraction considering the alternative is being overly anxious and nervous about the actual surgery. Glad I found this group to have new friends and have a shared experience!

Thanks for sharing. The reason I am asking is because I need to lose pounds in a fairly short period of time, which includes the two-week liquid diet phase, so I am trying to create realistic milestones. So, while the surgeon's objective is different, I am trying to factor it into my weight lost timeline (and strategize how to make this requirement probable!) Thanks again!

Your Before and After are sooooooo encouraging! Thanks for sharing!