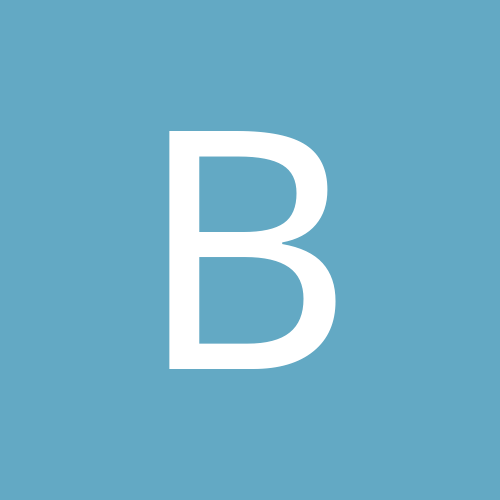 BeaUTAHful
Gastric Bypass Patients
Content Count

8

Joined

Last visited
Everything posted by BeaUTAHful
17 days since surgery and down 20lbs.

Anyone else having a rough time? I had surgery on June 22nd and even though the surgery went great I had to stay two nights because I couldn't get off oxygen. Anesthesia is something I struggle with so this wasn't too big of a surprise. I was home for 3 days before I ended up back in the hospital. After countless tests and a CT scan they found an air pocket pushing on my lungs making it hard to breath. I've been home now for two days and today was terrible. I experienced the stuck food feeling, terrible tummy/bathroom issues and overall sadness. I'm sure it doesn't help that the entire time I was in the hospital no one gave me my thyroid medication or antidepressants. I'm feeling a lot of regret and never in a million years did I think I would feel this way.

BeaUTAHful replied to sillykitty's topic in The Lounge

I absolutely LOVE St. Tropez products. You can get them at Ulta.

Congratulations! It's so exciting to be so close. I'm having mine at St. Marks with Dr. Paulk. What about you?

Just scheduled my surgery date for June 22nd! I start the pre surgery diet tomorrow. I'm so excited!

I'm curious how long everyone's process took? Mine seems to be long from the time I finished all my requirements to get the paper lady at the office to send my file to the insurance (over 2 weeks), my file was approved in 3 days and now she said it will be 3 weeks before I even get a call to schedule my surgery and who knows how far they are booked out before I can even get surgery...

Thank you all for the replies. I finished all my insurance requirements May 6th. My surgeon told me my file was complete and the insurance lady would submit to the insurance the next day for approval. Well she didn't actually start the pre auth process for almost 2 weeks after that and MY INSURANCE company called me to tell me she never sent the clinicals and wouldn't respond to their calls, fax, or emails. When she finally sent the clinicals I was approved the morning of the 3rd day. When I finally spoke with her after my approval she said she would send my info to the scheduler and she works out of a queue so it could be 3 weeks before I even get a call to schedule surgery which could be another month out. After speaking with some other patients in a support group my clinic provides they all say the same thing: the buck stops with the insurance lady.

How long did it take your doctors office to send over the pre-auth to your insurance company? My file was completed as of last Thursday with all requirements and my surgeon said give the insurance company 2 weeks. Here I am a week later and just talked to the insurance gal at my surgeons office and she still hasn't sent anything to my insurance company. I feel like a week was just wasted. Is this normal or am I just being inpatient?