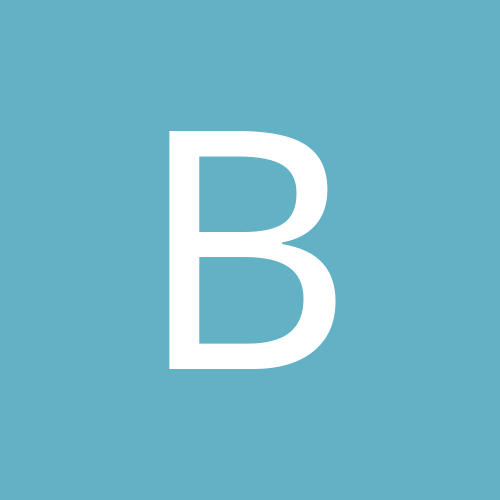 BDL58
Duodenal Switch Patients
Content Count

40

Joined

Last visited
Everything posted by BDL58
Truly sounds as if you may be dehydrated. Also, if you happen to take any blood pressure medications, if you are also dehydrated your blood pressure may be too low. This will definitely cause weakness, dizziness and nausea. In addition, decreased potassium and/or magnesium levels can cause muscle cramps and even heartbeat irregularities leading to all the symptoms you described. Definitely have it checked out…if you can't see your surgeon or primary care and it's severe, then go to an Urgent Care Center or ED and have it checked out.

Yes, the whole bariatric team snd the staff on the bariatric surgical unit have been wonderful. Plus, I do work with some amazing coworkers! My family is very supportive though they are kinda clueless about WLS and all that is involved, but they are at least trying to learn. I'm truly blessed!

My DS was done June 1st. I did feel alone for the most part, especially at the hospital. My hubby has severe heart disease and uses oxygen so driving me to the hospital, waiting during the surgery and staying with me were totally out of the question. My coworker, who had the DS about 6 years ago, actually got up super early (had to be there by 5am) and drove me to the hospital and dropped me off. It was very hard being there by myself and I was very nervous preop and I admit a few tears slipped out. Fortunately, my anesthesiologist was wonderful…he's a friend of another coworker and she contacted him ahead of time (weeks beforehand) and arranged for him to take my case! Awesome!!! He made sure I received something for anxiety right away and took great care of me. In fact, all the hospital staff were just phenomenal to me…made me proud that we all work for the same hospital system. My sister in law came and drove me home post op and stayed a few days. My son also was here and made sure I got all the broth I wanted/could tolerate. Both of them made sure my husband was well cared as well. He told me later he was so, so sorry he couldn't be there with me. We've been married for 40 years and he's still my sweetheart!

Sounds soooo good! I'm doing well but am so tired of the liquid phase, tired of protein shakes, in particular. I need to remember to check my pantry…I may actually have a can of Old El Paso fat free refried beans tucked away (if they aren't out of date!) Lol!

Do you have a good recipe for the refried beans? I get to progress to soft and/puréed food on Saturday and I am soooooo looking forward to it! I love refried beans but I've never made it from scratch.

My surgeon recommends the vitamin patches for the first month after surgery then switch to the bariatric chewables.

I'm feeling really good! Still tire/get fatigued easily but no pain or nausea anymore. I'm able to do more around the house and have increased my exercise. I've lost 8 lbs since surgery; 27 total since my first visit with the surgeon. I had my first post op visit with the surgeon today and he said he's very pleased with my progress.

I had DS on 6/1/21. I'm doing great now though the first week was rough. My employer health insurance covers one WLS for life so mine was covered except for deductibles: $250 for the preop EGD; $50 for the Cardiac clearance; $40 each for the Nutritionist and the Psychologist; $40 for the surgeon office visit; $140 surgeons fee; and $250 for the hospital stay.

I'm in the early post op phase. I don't want to have to buy new scrubs for work just yet so I went on Amazon and bought a kit so I can put drawstrings in the waists of my scrub pants. Lol!

My DS surgery on 6/1 went well. My biggest issues in the immediate post op were nausea and pain but both were treated quickly and effectively. Wednesday morning I was taken to radiology and swallowed a couple ounces of contrast for a leak test...I passed the test so go to start clear liquids. After the leak test I did have quite a bit of diarrhea which wasn't pleasant. I spent 2 nights in hospital and came home Thursday afternoon. I was allowed to advance my diet from clear liquids to "high protein full liquids" yesterday...never knew protein shakes or unsweetened applesauce could taste so wonderful! Lol! But again, I developed lots of diarrhea all day yesterday. Very frustrating! Better today since I realized I may be having lactose intolerance issues so I started taking Lactaid today and it does seem to be helping. Fortunately the pain is getting better each day because the stuff they gave me for home is pretty useless: a compounded mixture of gabapentin and Tylenol. Each 5ml dose contains 200 mg of gabapentin and 32 mg of Tylenol. Gabapentin is usually given for nerve pain/neuropathy. Preop I daily took 2000 mg Tylenol daily for my arthritis. Pharmacy charged $50 for the compounded medicine...rip-off and I will tell the Drs office my opinion of their pain management program next week. I know there is an opioid crisis in this country HOWEVER let's be real folks, 80% of my stomach was just removed snd my guts rearranged...gabapentin 200 mg and 32mg of Tylenol does NOT cut it. Once I could take PO they gave me Tylenol 3 in the hospital which was very effective and actually helped me both move around better and get more rest when I slept. Fortunately the pain is lessening every day. I have to have all my meds as either crushed, liquid or chewable for the first 6 weeks. Yuck! Some of the ones I need to crush are tiny so I'm going to ask if I can swallow them whole since they are way smaller than a tic tac. Mixing with a small spoonful of applesauce or pudding does help though. Wearing the abdominal binder is helpful and when I'm sitting up watching TV I find hugging a heating pad is helpful.

My surgery went well on June 1st. Had a good bit of nausea and discomfort the first night. But feeling much better now. Heading home today.

Just finished working my last shift prior to surgery. Monday I get to have a light breakfast, a protein shake for lunch then clear liquids thereafter. I have to be at the hospital by 5am Tuesday, June 1st. It's just crazy how fast the time seems to have passed since my Informational Seminar and first consult!

At Sam's Club, my husband likes me to buy one container of unsalted cashew nuts and another of salted deluxe mix nuts, then mix them together well. That way we're not getting as much sodium.

On another good note, my hospital system cancelled my covid test since I'm fully vaccinated and they could prove it through the state vaccination database. Whoo-hoo!! As of yesterday they no longer require it in a case like mine!!!

Oh and they told me to be at the hospital by 5am - UGH!!! That's a half hour earlier than they told me before. I thought 5:30am was bad enough but I guess I was wrong!

I just got home from my preop visit with my surgeon and my preadmission testing appointment afterwards. Whew! I'm worn out now! June 1st will be here before I know it...OMG it's really getting close! I'm so nervous, excited, scared, etc etc!!!

Thanks for the details and update! My surgery is just a week from tomorrow (June 1st) and I'm soooo nervous and excited and scared and all mixed up emotions so reading about your experience is very helpful and appreciated. I'm glad you are doing well!

My surgery is June 1st. Starting my preop diet this morning: replace 2 meals a day with protein shakes, eating only one lean meal/day. The postop nutrition guidelines the Nutritionist gave me states: phase 1 - clear liquids for 3 days; phase 2 -high protein full liquids for 2 weeks; phase 3 - soft foods for 1 month; finally phase 4- maintenance (regular) diet for "lifetime."

LisLuva86: I'm nervous and scared too. I'm right there with you. I also start my 2 week preop diet tomorrow morning to prepare for surgery on June 1st. I guess one thing that keeps going through my mind is that I just turned 63 this past weekend and both my parents died around the same age. My Dad died in his sleep of heart failure the month before his 63rd birthday and my Mom died of lung cancer 2 months after turning 63. I keep telling myself that they were both heavy smokers and their deaths were related to the smoking. I've never been a smoker myself other than the second hand smoke I inhaled through my childhood. It's scary since it's such a big, life changing surgery. You hang in there and I'll do the same!

Hi N!KK! - Today's your big day! Thinking of you and wishing you a smooth recovery! Keep us posted on how you're doing! 🙏🏻🙏🏻🙏🏻

Thanks for the visual! My DS is scheduled for June 1st...it's almost here!

I'm June 1st as well...definitely feeling real now. I start my Preop diet on 5/18 then I go to my surgeon for the preop visit on May 27th. Office told me to plan on being there for 2-3 hours. From there I go to the hospital for preadmission testing...it's going to be a long day! I don't know if they will do the covid testing on the 27th or if I'll have to go somewhere over that weekend. I have to work the night of 5/29 .. it's my last shift to work before Surgery. It's just around the corner!!! So excited and nervous!

Thanks! Same to you! We got this!!!

I'm scheduled for June 1st! So excited and anxious and nervous and thrilled...ALL at the same time! LOL!