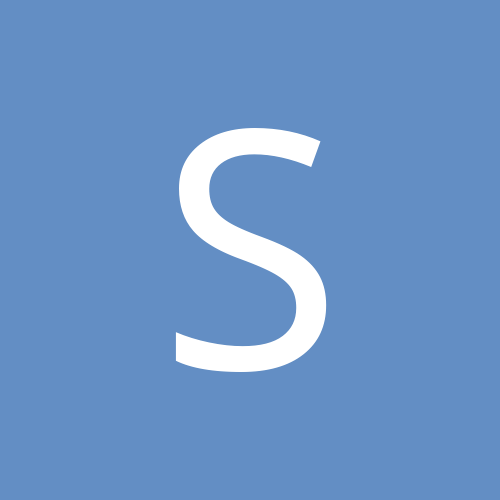 ShoppGirl
Gastric Sleeve Patients
Content Count

710

Joined

Last visited

Days Won

3
Everything posted by ShoppGirl
Near me it is $150. I think I am going to wait till I reach my current goal and see if I have room to lose more and how much muscle I lose.

I try to eat on a schedule 6-12-6 for breakfast lunch and dinner because they told me to try to create a habit that makes you eat to PREVENT hunger but I don't think it matters if you do it on occasion. The only reason it may hurt you I can think of is if it causes you heartburn from eating too close to bedtime. This is assuming you had your surgery though. If you are speaking of preop that would depend on your doctor. Did they tell you not to??

I just had to find out if I can get this near me and I can. I am so excited. I had never heard of this. I want to lose about 30-35 more pounds and then get it to see where I am at.

Unless you have an H.M.O. Plan (I think that's the one) where you have to get referrals from primary doctor to see any specialist, You should be able to see anyone you want. Just ask them if they take your insurance. You may want to ask the surgeons office if they recommend anyone else because you want someone familiar with bariatric patients and surgery though.

Congratulations. Keep up the good work.

Congratulations. That's awesome.

Hopefully you already have but I agree seek out a therapist that specializes in eating disorders. They are sorta hard to find but one benefit of covid is the prevalence of telehealth nowadays so if you find someone anywhere in your state you can do telephone appointments with them. Good Luck 👍

Just don't stock up too much pre surgery because a lot of our tastes change post surgery, especiallY with sweet things.

After you do get things moving again you may need to take a fiber supplement daily to keep it that way. Especially if you take an iron supplement or have one in your multivitamin. I have had good luck with the Walmart generic of benefiber daily.

I sometimes worry about the same thing. I had very little pain post surgery and no issues with getting liquids or protein, no issues with purée or soft foods. I have tolerated everything I have eaten so far. No nausea, vomiting, nothing. I sometimes worry that the lack of these things will make the surgery less successful for me. But at 12 weeks post op, I have lost 40 pounds (total) and I am a lower BMI so it is working... just a little slower than for some. I think this is because I can consume more food than most at this stage. I have heard veterans that continued losing for almost two years so I think the weight will come off within that time frame it just may take the full two years to get there.

This may sound and even look to some like I am crazy but when I am stressed or anxious the last thing I want to do is a change of clothes to "work out" so I cleared a path from one end of my house to the other and I will just walk back and forth inside in the air conditioning so that I don't get all sweaty and need a shower and change of clothes. I also do this when I am on the phone and when I am thinking about food to distract myself and according to Apple Watch I get like 45 minutes to an hour of exercise without really even trying.

Bariatric Pal should put you on their payroll for your well thought out responses.

Thanks for asking this question. I am not quite there yet but anxious to be searching for swimsuits for next summer. I hope you find something that hides your excess skin yet still allows you to show off your assets. Keep us posted on what you find.

Tonight my husband invited me to go into the hot tub with him and it was the first time in a long time that once I got in it didn't overflow half of the water.

Congrats on your surgery date.

Does it say why to stay away from fiber or for how long. I am curious why because I was told to cut off the stocks of the broccoli and just eat the florets but In the very beginning of soft food I was eating two servings of veggies a day (mostly broccoli) and three servings of protein because they said I needed MORE fiber in my diet.

My go to was steak and onion on the grill. Had it almost everyday. The grilled onion really adds flavor and you won't be able to have steak for quite a while.

Tastes definitely change after surgery so dont stock up too much. Premier protein has a variety pack on Amazon. Maybe other manufacturers do the same. This may be a good idea to have on hand then you can just order what you like and have it at your door in two days.

I agree. Walk walk walk. As much as you can tolorate.

I hear everyone talking about bone broth on here but I've been grossed out by the name. What does it taste like?

Good luck to all the upcoming surgeries.

You will still drop more weight on your pre op diet too. If they use surgery weight to calculate it will make that number smaller.

I only slept a couple hours and I was fine. I had to wake up to drink Gatorade like 4 hours or so before surgery and I was wide awake from then on. You will be fine. You definitely don't want to risk anything that will cause you to eat.

I suggested something similar to the nurse that called me and she said you want to try to sleep. For what that's worth. I didn't get much sleep and I was fine but I guess it's best if your well rested.