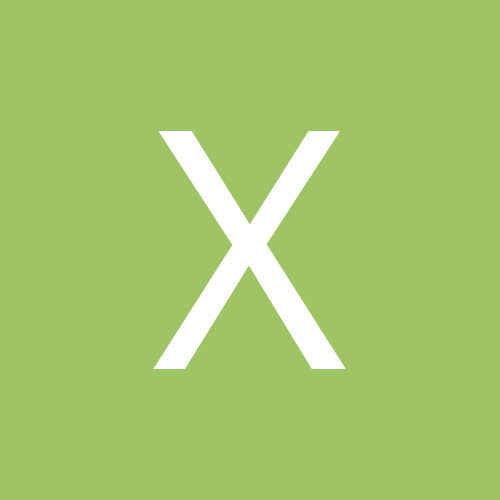 xabie
Gastric Bypass Patients
Content Count

8

Joined

Last visited
About xabie
Rank

Newbie


Birthday

11/12/1981
ruthpets

reacted to a post in a topic:

How often do you weigh yourself?

Once a week, on Sunday after I get out of the shower in the morning and before I eat anything.

I've hit it too, I only weigh myself once a week on Sunday. The last two weeks I've lost a total of 3 pounds, whereas I lost around 20 pounds the first two weeks. I'm just going to keep on going and if I'm still stalling at my 8 week checkup then I will worry about it.

My mother was really against me getting the surgery, she knows someone who's had some problems with malnutrition and passing out and things like that. I let her talk me out of it one time, it took me about another year and a half before I decided that I was absolutely getting the procedure done. They are improving the procedure all the time, it's probably safer to do now than it ever has been due to improvements in technique and knowledge. In the end you just have to decide that you are going to do it for you, yes family members opinions can be important but it's your life and your health. I'm not far along in the process myself, I just had my surgery on Jan 4 but prior I had severely bad acid reflux and so far I had a little heartburn today but that is the first time which is huge improvement. I can't speak to your heart problems but you said you discussed it with your doctor, did they alleviate your concerns some? Best of luck in whatever you decide.

I went thru UHC and it was a huge headache, I think I made something like 20 phone calls over the course of 2 days trying to get final approval, and it ran right up to the deadline, I got approval 3 days before my surgery date. To be fair it wasn't entirely UHC's fault, part of the problem was the hospital got hit with a ransomware attack and their systems were having issues so documents and such had to be sent a bunch of times and I had to mediate a conversation between the insurance company and my primary doctor due to them being rude to each other. So yea, that was fun, hope you have a better time with it.

Aahlyia

reacted to a post in a topic:

Just Had Bypass This Morning, Need Advice

The instructions I was given was to get up and walk 5 minutes every hour (except when sleeping obv) for the first week

One of the things my surgeon recommended and that I use are Celebrate chewables, each has 500mg Calcium Citrate and 12.5 mcg of Vitamin D3. I purchased mine off of amazon.

KellyMarie8288

reacted to a post in a topic:

When did you get water/ice chips after VSG?

Ice chips within like an hour of the anesthetic wearing off

Had mine Jan 4! Bypass for me.