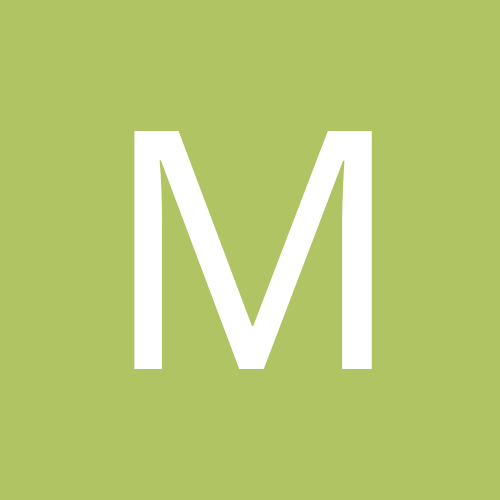 Maryuumah
Gastric Sleeve Patients
Content Count

22

Joined

Last visited
Everything posted by Maryuumah
Is there not an LGBTQ community here? Seems like there should be one....

I haven't but I would be interested in coordinating to do that. Nice to know that it would be helpful! Welcome to to the forum - I would love to discuss the intersection of sexuality and weight gain.

It'll be so good soon...a few days and you'll be good. I started soft foods at day15 too, just a few days ago. Hang in there!

Hey everyone, I'm new here, just had sleeve surgery on the 14th so I'm a week out. I'm on an all liquid diet and I'm genuinely hungry - please don't say it's in my head, this is not that. I'm up to 64 oz and my two protein shakes but this is stressing me out. I don't want to eat a lot but I do want something! My nutritionist said no foods at all only liquids until the 29th. And it's Christmas, y'all! I saw someone mentioned hypoglycemia and I'm wondering about that. My doctor told me to drink a little apple juice when it gets really bad and that has helped some (little equals an ounce). But this is just a real lot right now and I guess I'm overwhelmed by the magnitude of it all. My moods are all over the place too and I just don't know if I'm coming or going. I'm thankful for this forum and all of your posts, it's helped me to get through this evening.

All of those foods sound amazing!! Let's see what he says today, I'm meeting the surgeon for my two week appointment. Hopefully I can eat all of those things after this appointment! I've been muddling through drinking my shakes and surviving. The hunger pangs are making me anxious though and I want to discuss that with my doctor as well.

Yeah, I guess some people get what I meant and some don't. To each their own. I gained weight over the last ten years, as I was coming to terms with my sexuality and a host of other things that were very related. I thought it might be nice to explore in a safe space, but to be honest, this hasn't felt like an especially safe place. In any case, I wish you the very best with your weight loss; I'm down another pound today and seeing the doctor tomorrow for my two week check up.

Ahh lovely, nice to meet you! My wife is from India, and I am also newly sleeved. Look forward to our WLS discussions!

Hi Kristie, i think your comment is for me, please forgive my responding if not. Thank you, for your kindness; this whole thread has frankly made me quite sad tonight and your post was a ray of hope. I felt pretty misunderstood. I really appreciate you reaching out and taking the time to post; affinity groups have been very helpful to me in the past and I did hope that I would be able to discuss these intersections of experiences/backgrounds as it relates to my original weight gain, my decision to have WLS, and my plan to keep on track with weight loss and weight stability. Thanks again. Look forward to reading more posts in this forum and trust that I will learn a lot from those who are further in their health paths than I. Good night.

Absolutely inspiring! Congrats!

I started another thread for LGBTQIA in the Gastric Sleeve section, but it doesn't seem like it's gone down very well...not sure why it was upsetting :(...anyway just wanted to say I'm glad that there are people here like me, and I would love to make more friends here (of all orientations/genders). A little about me, I'm a writer professionally, I'm 47 and I'm married to a great woman, she's my best friend. I've also gained about a hundred pounds over the last ten years - health problems have piled up and finally I got the courage to take the step to getting my surgery done. I'm just 2 weeks preop, I've lost 21 pounds so far. My family members don't have any issues around their weight so loving though they are, there are just things they don't get - like not finding clothes that fit in your size that are also stylish, wanting to do things you can't, Hope to gain some support here.

Thank you for letting me know. Appreciate you taking the time to share!

I'm excited to be a part of this forum, and look forward to reading more posts. thanks for sharing your views.

Not at all. That was the impression I got from the previous comment, that they were offended by my question. I don't get that impression from your comment, and I welcome yours and others' input. I do agree that we all have similar weight loss journeys physically, but I guess I am also looking for support that is emotionally, culturally, and psychologically in sync; in the same way that experiences with weight loss can be supportive when someone has had the same surgery or is the same body type, it can be very helpful (to me) to have someone who is aligned with you in other ways. The kind of family I have is part of that, while it may not be for others. Thank you for your perspective.

Because for instance, there is statistical evidence that lesbians have higher rates of obesity than straight women and more issues with other addictive behaviors, such as smoking. This may indicate a different level of support is needed and I see a lot of posts about families where people with chosen family may not feel as included. I'm not asking to start trouble, I'm asking because I am a lesbian, and would want to reach out to others who may have had issues like these. This forum is about WLS support, right? Also, while we're on the subject, I write healthcare grants regularly on the subject of people dealing with comorbidities/co-occurring disorders and since you brought up race and ethnicity, there are also studies that show we (people of color) have higher rates of obesity, hypertension, diabetes and other issues. Seems like a weight loss forum like this one may be a good place for people to safely discuss that part of their journey. Part of my own work in taking the step to WLS was understanding how my genetics and family make up play a part in my weight gain. Also understanding and coming to terms with my own sexuality was part of my weight gain. My question is, why is this threatening/upsetting (the caps) to you? I'm curious about your reaction to what seems a pretty normal question. I've recently been sleeved, and am just at my 2 week mark from surgery. I'm down 21 lbs. today.

Nice to meet you! I'm also a Black femme lesbian! 47, married, kids. I wondered if there were any other gay people on here, nice to know there are others!

Happy holidays! Congratulations on your surgery - sounds like we have had similar experiences. Thank you for the soup suggestion, I have sent one of my daughters to pick some up today! So over sweet tasting things. I've gotten my first shake down for the day but bleh, was it gross. I almost never complain like this - I'm known to be an optimist to the point of annoyance to friends and family alike, but this is really hard. I had a relative suggest I'd taken the easy way out and they really don't know what they're saying!! We will get through. It's so comforting to read accounts of people further along who are now eating real foods and sticking with their goals. We will be ok!

I feel you, and same, real hunger. One day at a time!

I appreciate your suggestion about the popsicles and yes, I have. It's not that I want to bite things, though I'm sure I miss that too. My stomach is growling when empty and I feel lightheaded until I drink a shake or have thinned out yogurt with protein powder mixed in. It's real hunger. I recognize this is uncommon post-op, but it's genuinely my experience, and there is enough research that supports it. It's not that I want to eat everything possible in the quantities I did before, I just want more than liquids - a few teaspoons of mushy something. One thing I'm really learning, each doctor has a slightly different regimen that they adhere to for their patients - I was told jello but no pudding, though when I called my nutritionist we "negotiated" to watered down yogurt and pudding too. I had a whole list of other things I tried to get her to say yes to and she was like nope. My taste has changed overnight also to not like sweet things, which is also causing issues. I do miss all the Christmas things definitely, though. My girls and I would always bake and plan out our holiday menus together and I'm sad at not having that this year - I'm just too tired to cook anyway. They've been great, it's just that I'm grieving over old things. I should also mention that I had a hysterectomy in September and then with the sleeve, they had to do a hernia repair. The doctor said that this is exacerbating my whole experience because my lung collapsed ("just a little", he said). I'm like surgeried out at this point, really tired and tired of the tired. Anyway, today is better than yesterday and hopefully it'll keep getting better.

I'm a week out from surgery too and I relate to this about the shakes. They all taste horrible to me now and I was drinking them happily for my preop diet. Now, sweet anything makes me upset - I don't want sweetened herbal teas like I did before, I certainly don't want the shakes and I don't like jello even really. I'm muddling through with lots of broth - someone made the suggestion today to make it really strong with lots of flavor so I'm going to work on that today. This too shall pass! Hope you continue to feel better and better!

Hey there, Yes this is a good idea, thank you so much for writing it all out to share. The days I've eaten a really good broth (not that watered down canned stuff) my wife or 21 year old daughter made have been better days. I'll make sure I just do more of that. I like your suggestion of a Chinese broth and now I'm thinking of a nice creole tasting gumbo broth too - just the broth but with lots of the flavor. I'm going to work on this today. You're right about Xmas too. but after the year everyone's had it just seems like one more thing that was taken away from normalcy. I'm gonna get it together and make it through this next week and focus on the rest of my life. Ahhh, what a great forum this is! Thanks again for the support.

Thank you Lanie, That helped a lot and I appreciate you taking the time to reply. I need both perspective and practicality to get through this I guess. One more week to see the doctor...I should be able to do that!

If my doctor would let me eat these things this week, I would be so much happier.