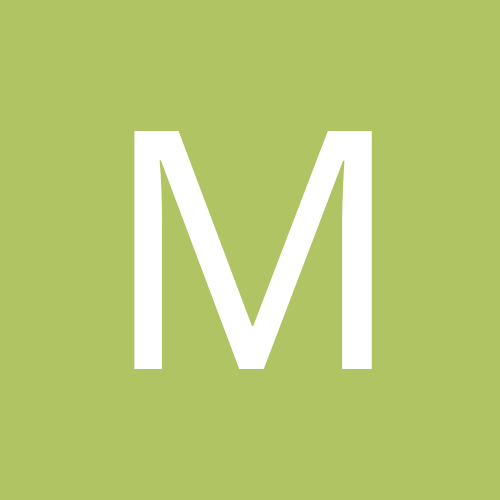 Maryuumah
Gastric Sleeve Patients
Content Count

22

Joined

Last visited
Everything posted by Maryuumah
Hey everyone, I'm new here, just had sleeve surgery on the 14th so I'm a week out. I'm on an all liquid diet and I'm genuinely hungry - please don't say it's in my head, this is not that. I'm up to 64 oz and my two protein shakes but this is stressing me out. I don't want to eat a lot but I do want something! My nutritionist said no foods at all only liquids until the 29th. And it's Christmas, y'all! I saw someone mentioned hypoglycemia and I'm wondering about that. My doctor told me to drink a little apple juice when it gets really bad and that has helped some (little equals an ounce). But this is just a real lot right now and I guess I'm overwhelmed by the magnitude of it all. My moods are all over the place too and I just don't know if I'm coming or going. I'm thankful for this forum and all of your posts, it's helped me to get through this evening.

Nice to meet you! I'm also a Black femme lesbian! 47, married, kids. I wondered if there were any other gay people on here, nice to know there are others!

Happy holidays! Congratulations on your surgery - sounds like we have had similar experiences. Thank you for the soup suggestion, I have sent one of my daughters to pick some up today! So over sweet tasting things. I've gotten my first shake down for the day but bleh, was it gross. I almost never complain like this - I'm known to be an optimist to the point of annoyance to friends and family alike, but this is really hard. I had a relative suggest I'd taken the easy way out and they really don't know what they're saying!! We will get through. It's so comforting to read accounts of people further along who are now eating real foods and sticking with their goals. We will be ok!

I appreciate your suggestion about the popsicles and yes, I have. It's not that I want to bite things, though I'm sure I miss that too. My stomach is growling when empty and I feel lightheaded until I drink a shake or have thinned out yogurt with protein powder mixed in. It's real hunger. I recognize this is uncommon post-op, but it's genuinely my experience, and there is enough research that supports it. It's not that I want to eat everything possible in the quantities I did before, I just want more than liquids - a few teaspoons of mushy something. One thing I'm really learning, each doctor has a slightly different regimen that they adhere to for their patients - I was told jello but no pudding, though when I called my nutritionist we "negotiated" to watered down yogurt and pudding too. I had a whole list of other things I tried to get her to say yes to and she was like nope. My taste has changed overnight also to not like sweet things, which is also causing issues. I do miss all the Christmas things definitely, though. My girls and I would always bake and plan out our holiday menus together and I'm sad at not having that this year - I'm just too tired to cook anyway. They've been great, it's just that I'm grieving over old things. I should also mention that I had a hysterectomy in September and then with the sleeve, they had to do a hernia repair. The doctor said that this is exacerbating my whole experience because my lung collapsed ("just a little", he said). I'm like surgeried out at this point, really tired and tired of the tired. Anyway, today is better than yesterday and hopefully it'll keep getting better.

Hey there, Yes this is a good idea, thank you so much for writing it all out to share. The days I've eaten a really good broth (not that watered down canned stuff) my wife or 21 year old daughter made have been better days. I'll make sure I just do more of that. I like your suggestion of a Chinese broth and now I'm thinking of a nice creole tasting gumbo broth too - just the broth but with lots of the flavor. I'm going to work on this today. You're right about Xmas too. but after the year everyone's had it just seems like one more thing that was taken away from normalcy. I'm gonna get it together and make it through this next week and focus on the rest of my life. Ahhh, what a great forum this is! Thanks again for the support.