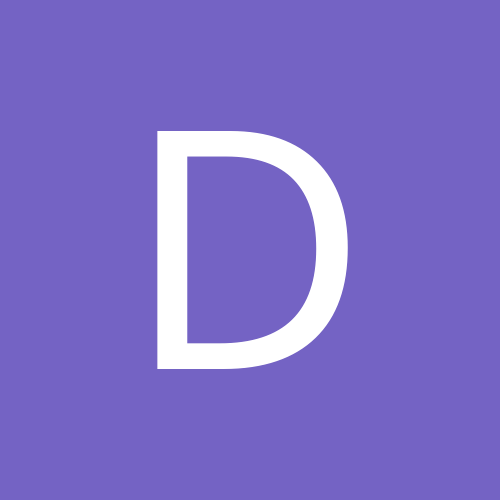 Content Count

37

Joined

Last visited
Everything posted by danahall5885
Glad you finally healed up and no lasting pain! They haven't said anything about mine so it will probably stay. Gallbladder is way deep down there under everything; no wonder it hurt.

What's the worst thing that can happen??? You get surgery, lose some weight but don't change your habits. Then end up back to where you are now. WLS is the ONLY answer for successful weight loss once we. become morbidly obese. But,as they say, it's a tool. Once we get a new tool we still have to use the older tools. It takes many tools to fix this problem. I guess the thing is, once u get them, don't throw them away or leave them to rust in the yard.

It's bad. Avoid at night. No state troopers from 2 am to 7 am. Truckers know it.

I just wrote a long message but where did it go?

Hopefully I won't be far behind you guys.... my pkg just went to insurance co. I'll be trying to lose more weight before surgery; CW 270. I've lost 13 since July. I walk one day, in major pain the next from spondylitis. Instead of two steps fwd, two steps back, I want to get to two fed, one-half back!!!! its great connecting with you. Lets stay in touch!!!

Hey 12/3! A year! That is a long time to prepare but I know it will pay off in results. you don't have too much longer so keep us posted. We will be here to help you and help each other get through this stuff. It won't be easy but it'll be worth it! Let us know how the pre-op diet is going; is it pretty hard?

In a way I want to get there, in another way I'm kind of dreading it. Because of the recovery period... and I am 65.... but other than the obesity I'm in fair health.

I'm near Austin in Temple. Howdy!

Have u ever tried meditation? It's super easy to learn & it helped me a lot with the same issue of mood, anger and irritability.

Oh that does sound very frustrating!! How much have you lost? Logically, you must be losing weight because you're on a very calorie restrictive diet. I hope you just keep on doing the right things. Those pounds are probably dropping but water weight is holding on snd covering the loss.

BriarRose, what s great accomplishment!!! I really admire your strength, self-discipline and consistency!

I gained 23 pounds from March to July during the quarantine. I've lost 14 of it so far. A lot harder to lose than gain!

MsMocie, you provide a lot of detailed information. But I do wonder where you are getting this. Some doesn't seem to make sense, such as your opinion that a person cannot lose weight through cardiovascular exercise. Technically if it uses calories and increases metabolism, that is a use of energy or calories. Isn't it? What are your qualifications and training?

My doctor wants patients to work up to 60 minutes a day of cardiovascular exercise, like walking, before surgery. I'm at 30 minutes. Trying to increase but it gets painful due to chronic pain from back problems and issues with tendons. Anyone else experience this?

Try MyPlate by Livestrong. You can scan in package codes, enter new foods in the database. It's free & really easy to use.

My package is ready to send off. Keeping fingers crossed!

No details needed. Just medical procedure.

Feeling a little depressed today. I finished with all the requirements 3 weeks ago but it's taking forever to get the drs to send them in to bariatric clinic. Just feel like I'm losing a little momentum. Also stuck on a weight plateau—eating 1300/day plus walking 5,000 steps but not losing. May have to start strength training but worried about COvID at gym. This is such a long process; I started in July. 😒

What a terrible thing to say after all you've been through and how hard you have worked. Extremely insensitive, especially by your son. They should apologize. You're going to be around for them a LOT longer. They should be more grateful. Are they obese?

That's wonderful! Congratulations!

I am 65 now and they're about to send my file to the insurance co. Ive gone through 2 other programs in the last six years & my family talked me out of it. Now i am pre-diabetic and I have made a firm decision that I need to do this or my years on Earth will be severely limited. My back is degenerated from injuries; carrying this extra weight is painful & making it hard to be active. I am accepting the low risks of surgery because diabetes is very high risk. And I don't want to live with morbid obesity from a wheelchair when my back crumbles. This surgery is, the way I see it, a ticket to a better and longer life.

How do they fix hiatal hernia?

Tonight we talked about the surgery. I told him I don't feel comfortable telling him my actual weight. But I did send him a full-length picture. He sent back a thumbs up but hasn't anything yet. Being a mature guy who has also struggled with weight I think it will be alright.