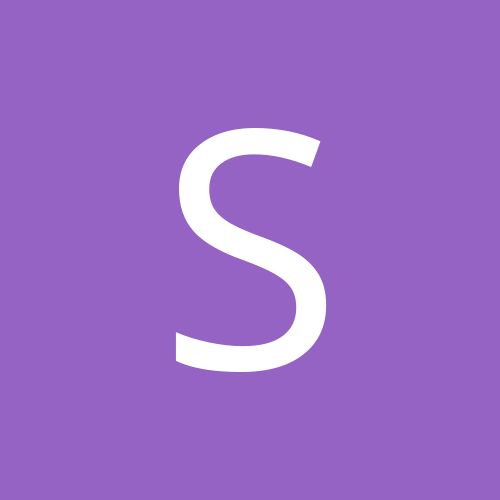 Sky _B
Gastric Sleeve Patients
Content Count

22

Joined

Last visited
Everything posted by Sky _B
Nice! And congrats! This group is awesome and you can always message me to chat. I am new on here too. I had my sleeve done on the 14th. I understand about not telling anyone. I have told only a few people I trust. I am doing good and I have lost 15lbs since my surgery date. How much did you lose? To me it seems like I lose about 1/2 lbs a day. I feel great but I am missing food lol. I have to cook for my kids so I see the foods I use to eat with them all the time. I'm in the puréed stage for 2 weeks. What did you have for that stage?

I know right! I guess every SX is different. U are lucky you are tolerating the soft and puréed foods. I have been doing protein shakes, soup broths, and protein water. That is is my life saver! I have powder flavored multivitamins that I put in water but I can't seem to finish it. What are you doing for your vitamins intake? And omg the constipation sucks so bad right now. Are you guys experiencing that? @flowerprowess

Hello everyone! I had my sleeve done on the 14th. I am doing fine and well. I was wondering how long did your SX put you all on full liquids? Mine told me 2 weeks. Today is day 8 from surgery. What are all Of you drinking/eating? I'm so over these protein shakes. Hope everyone is doing well and good luck to everyone with their upcoming Sx!

Hang in there! It's only temporary. I have my surgery on Monday, the 14th. I'm kinda nervous. But I am thinking positive. It's our new start to a healthy new us! Update when you can

Are you ready for tomorrow!?!?!

Hello my pre-op diet is one meal replacement and one protein supplement shake. My doctor says in between if I really get hungry I can have a salad.

Are you guys ready for your big days tomorrow I know there is a few of you that are scheduled for the 8th. Wishing all of you guys A safe and fast recovery. Wishing you guys all well! update when you can. 🤗

Thank you! I will keep that in mind about sleeping on my bed if not I do you have a recliner at home I can try that too. And wow you lost 27 pounds that is amazing. I am in my pre-op diet stage right now. One more week to go 😬

Nice! I'm glad To hear that you are doing great. Thank you for your update and your encouragement. Can I ask after the surgery were you able to lay in your bed? And How much did you lose after one month?

Hello! I was scheduled for the 8th but I had to reschedule mine for the 14th. You are 4 days away! Are you excited?!?

Oh how exciting! I am packing a neck pillow. It might be too hard to lay down so I usually use a neck pillow to sleep with sitting up. Pack you flip fops, face wash, lotion and your own tooth brush and paste. Hope you have a fast recovery and give a update

YAY!!! Hoping for a fast recovery! Update us on how you are doing

YAY! Congrats! I have the same date!

Mine is also September 14th. I am scared and excited at the same time. Next week is the pre-op diet eeekkkk….

I am! So excited! I had my pre-op appointment on Wednesday. They gave me my pre-op meals and paperwork. Now it's the count down to surgery day. How about you? Are you ready?! 😊

Yes, I agree with making copies or take pictures for documentations. ALWAYS COVER YOUR BUTT! you never know what can happen and just incase to have your proof. I wish you the best!

I had my consultation On July 29th and got my approval on 8/20. My original surgery date was on 9/8 but I changed it to 9/14. Good Luck

Thank you for sharing as I know it can be personal. I was asking because my husband doesn't want me to do the surgery. We had arguments about it. He is not controlling but I think he is just scared. I had lost weight before on diet pills and some family and friends put some thoughts in his head. For example, they would tell him behind my back, that if I keep on losing weight, he might lose me. They said because I would be hot and other guys would take me away. My husband told me and I was so shocked. It bothered me for a long time. I have always been on the heavy side and I feel you on the "fat girl in the group." All my cousins and friends are all skinny. I have explained to my husband that I want to be healthy and to have more energy to keep up with him and our kids. I am tired of the yo-yo diets. I have my surgery in about 3 weeks. I hope my outcome will be good and he sees that it was a good choice I made for myself and family. Sorry about my ranting and thanks again for sharing!

I couldn't agree more with what you said! Can I ask what changes in relationship you are talking about? TIA

Awe.... I'm so sorry that you are going through this. It really sucks when the people who you thought were your true friends turns out they aren't. I'm not sure how old you are, but through out my years of experience with friends and family, I only have a handful of true friends/family left. I have been hurt by family/friends and stepped on. It sure does hurt. Don't let it bother you and just do you! I know it is easier said then done. As you get older you will come to realize that you don't need those people and negativity in your life. Once, it is gone you will find yourself so much happier. You have your husband and your mom and they are important and for what you wrote about them you have their full support. That is what matters most!. What bothers me most about what your co workers did, was approaching your director about their "concerns" regarding your surgery. First off, it is not any of their business what you decide to in your life. I feel that is crossing the line in an work environment. And I believe your director should have done something. All in all I hope you feel better, think positive and good luck on your upcoming surgery! Update me!

Hello! I am new on here and I have the same date as you!