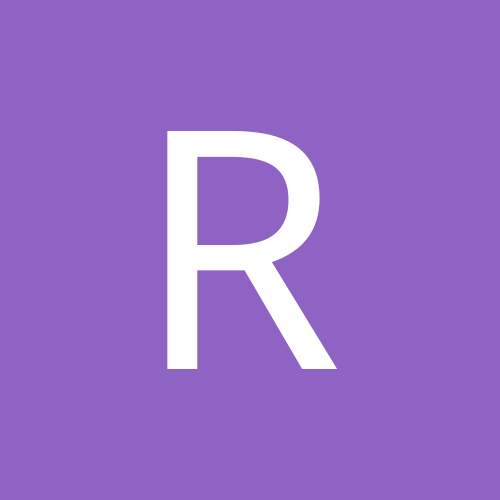 Rara
Gastric Sleeve Patients
Content Count

25

Joined

Last visited
Everything posted by Rara
Thanks for the tip on how to "reply". 😊

@ Elizabeth having the sleeve: I had the same concerns when I was sleeved last August at age 68. I came through with no issues and have had a slow but steady weight loss. My snacking habit is rearing it's ugly head and slowing down my progress. It is super difficult to maintain my focus!!. I never thought that I would have to even consider Weight Watchers or a"pouch reset" or whatever. Overall I am super pleased that I got this tool.

Phenomenal!! Congratulations

What a phenomenal story! Thanks and congratulations!

I'm ten pounds from where I'd like to be but overall have had a good year. My constant issue is snacking junk but I do have my positive habits (exercise, water, protein) intact. How you doing?

Congratulations and thanks for the recap of your road to success!

I turned a blessed 69 yesterday! I had my VSG last August. My fears of being too old were unfounded. All of my numbers have improved and I'm thrilled. The hardest part has been eliminating my junk food snacking habit. It has been easier to control in the past few weeks. Dropping the crap has been the key to my success. How are you all doing it?

Phenomenal job! I love your approach: slow and steady.

Hi, My Situation is very similar to yours. In my early 30s, after I had my second child my weight began to soar. I tried every diet and yo-yo'ed for years until I was able to have VSG last summer at the age of 68. The surgery and recovery was easy and after almost 6 months out I've lost about 47 pounds. If I had been more diligent, my loss would've been greater..... but those old demons of snacking on chips and candy are still a reality, even after surgery. I had a lot of questions about having surgery as a senior but doctors and friends have shown me the fight is the same for all of us! I'm sure you will be very happy with your journey and progress to a whole new better you.

Congratulations on your persistence! Great results! Thanks for sharing specifics of your routine. I am 5 pounds from Onederland and just plan on sticking with what I have been doing and I will get there. Like you: avoid junk, exercise and 900-1100 calories of clean food daily. Even the water intake at 50-60 ounces is getting easier/automatic. Yay!

Thank you for such a well spoken, inspiring message!

I am just able to drink about 50 ounces of water a day. On the protein shakes, I've cut it down to one a day as they have us to do after six weeks. I'm finding that the first six weeks are a real learning curve but now I'm pretty set in some good habits. You can do it!!

I am so happy to see someone addressing this "age issue."I am just like many of you who already responded. I was average weight until after I had my second child and from then on it was nothing but yo-yo dieting. I thought about surgery in my mid-50s but found it unaffordable. I knew nothing about ways to get insurance to pay. Plus I was leery of the invasive procedure. Thank God for Medicare . So now I am 68, six weeks postop and feeling fine. I had no nausea ,pain or other difficulties at surgery and my recovery and food plan compliance have been fantastic. I wish I had done this years ago and I am looking forward to a very bright future . I say go for it!!!

I'm going to try to use this opportunity to NOT return to eating chicken and beef. Only fish will be allowed in my new diet lifestyle. I start stage 4 tomorrow where flaky fish is allowed.

I am grateful to be making out ok despite losing my job last March. I am grateful that my VSG happened as scheduled, that I am 2 weeks out with a basically fine recovery. I am grateful for life, health, strength and family.