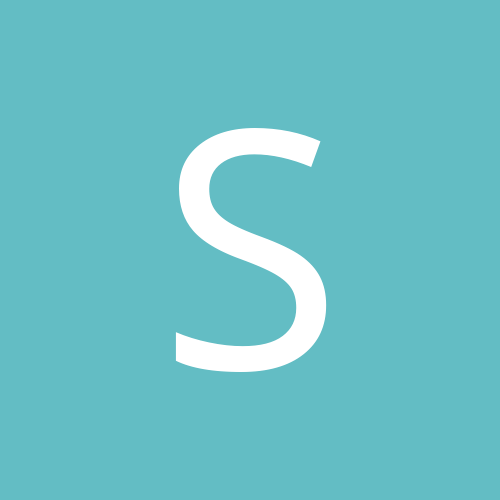 Sassafras1
Gastric Sleeve Patients
Content Count

50

Joined

Last visited
Everything posted by Sassafras1
Well done! you look great!

ashsleeved21 Thank you! as a relative newbie I love hearing stories like yours. It still surprises me everyday that I might actually make it to goal... I don't dare to hope!

Are you drinking plain water? I couldn't tolerate water without something added to it, in fact I still add sugar free cordial to my water 6 months later. Try adding some flavour to it, or sipping warm tea. I had a lot of hydrolyte icy poles too, they were good for getting some electrolytes in, made me feel better. I'd say the high heart rate is due to dehydration, it really is a fulltime job staying on top of the fluids for the first few weeks. I felt like I was never going to get there and would be thirsty forever, but you do get there!

Congratulations! I'm glad you're feeling ok.

Hi All, Just wondering if anyone regularly gives blood after surgery? I did it regularly pre op but haven't been game too after yet. Anyone have any issues with fainting or nausea after?

Thanks all. I'll wait for a while and see how it goes

My Doc was very specific in mentioning it was a "one size fits all" when it comes to the sleeve. It wasn't based on BMI or the weight you wanted to lose.

Amazing! Well done, inspirational.

I would try to limit the amount of "cheating" you do whilst you're in the weight loss phase. Try to maximise the loss while you can. You can still have the occasional treat but keep the party food at the party. Don't snack on anything that isn't giving you the nutrition you really need while consuming so little.

Thank you @GreenTealael this is very helpful. Right in the middle of hair loss, so sucking up every bit of info I can. Hopefully it'll be slowing down soon, in the mean time I'm off to buy some Zinc!

Mine is VERY wiry at the moment, I'm about to bite the bullet and have it cut into a bob to get rid of the dead ends. I'm approaching the 6 month mark and hoping desperately that what I've read here is right and it'll stop falling out then! The argan oil is a good idea though, don't know why I haven't thought of that. Fingers crossed for less frizz in the very near future CheerfulLoser

I really feel this. I told a very close friend of mine my plan (she is quite a lot bigger than me) and she was horrified, said it would ruin my life and I'd never be able to eat without throwing up (totally not true). So I never mentioned it to her again, had the surgery and told her about a month after. I was under the very wrong assumption that she may decide to do it too and we could support each other. It's a very personal decision and I now am a big believer in telling as few people as possible about your plan. I am only 4 months out and I couldn't be happier with my decision, the first week or so after surgery was pretty rough but I've never regretted the decision. You'll know if it's time, sounds like you already do TBH. Yeah it's hard at times but good hard and certainly not harder than being obese.

Hi all, Just thought I'd check in and see how everyone is going now that we are at, or coming up to our 3 month surgery anniversary. CONGRATULATIONS! How is everyone feeling? Anyone having any issues? I'm doing pretty well, coming up to 12 weeks next week and terrified of the dreaded 3 month stall!

I think about this a lot too, but I've decided to trust the process. I know I am doing all the recommended things and that's all I can do. Now to just let the weight melt away.. hopefully all the way to goal! 🤗

That doesn't sound surgery related. Loss of taste and small is a big sign of COVID. You should definitely get tested and isolate from other people. Sorry

Arrggghhhh, I am pretty much exactly 3 1/2 months post and mine has just started to fall out in clumps... hoping it wont last more than 4/5 months

Hi all! I am down 61 pounds since my pre op liquid diet. Been in a stall for the past (almost) 2 weeks, but I'm not as bothered by it as I was when I went through the dreaded 3 week stall. I know it's going to happen and it just makes the drop after it breaks all the sweeter! I am feeling good, still eating like a bird and not missing food much at all which has surprised me. Still paranoid about the weight loss stopping at any moment but trying not to think about that. We are heading into spring here in Australia so I'm hoping to drop a few more Kg by the end of September, I'd like to be under 90Kg. Then hopefully in some of the lovelier clothes for summer. I'm so glad we're all doing well, YAY US!!!

I found it helpful to write down the reasons I was having the surgery, like you I second guessed it at the last minute but I knew deep down nothing would change. Writing it down helped keep me focused and it was good to refer back to in the post op period when I wasn't loving the liquid diet. I feel positive about my life and the future for the first time in living memory.

I'm pretty new to this but from what I've read here, everyone who takes their recommended vitamins is doing well and their regular blood tests are all good. Being obese also develops into major complications which are not easy to address... I know what I'd prefer.

That's great news about the pale skin and fading scars! Finally a perk!! Thank you.

I've been following this post, your results are amazing! I have very pale, sensitive skin too so the plastics scars have always worried me. Yours look so great in such a short time though, I've decided to just go for it... when I'm at goal... eventually. I really can't wait already! Thank you for sharing, so helpful.

Not broken, just sprained. RICE is the only thing for it. Only rice l'll be getting for a while

Ouch 😩 this is what you get for being cocky on a hike

I just want to say that I love all these options you have in the U.S. Here in Australia I haven't managed to find all these great no carb options! You've all inspired me to extend the search!