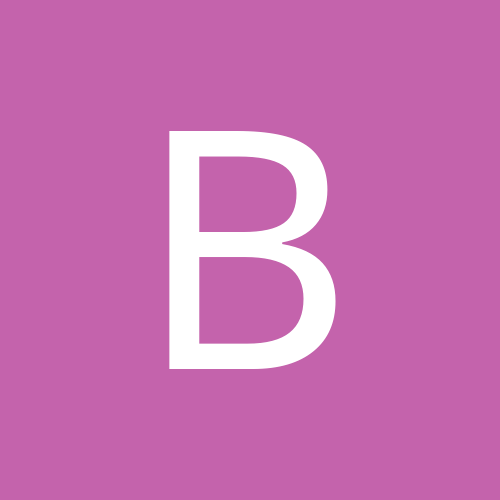 bhrobins
Gastric Sleeve Patients
Content Count

23

Joined

Last visited
Everything posted by bhrobins
Happened to me last year too. Scheduled for 3/18/20 and was pushed to 5/18/20, and this was after 9 months of prep work! I agree with the post above. Don't go crazy on eating. Anything you lose between now and surgery day will pay dividends in the long run (I lost 24 more lbs in my 2 month delay). Keep the faith and your day will come soon enough.

6' 3" HW 382, SW 309 (5/18/20 sleeve), CW 213 So I'm a couple inches taller and weighed a bit more on my surgery date than you, but can share my numbers. 2 week post op liquid diet ~450 cals Thru 3 months puree/soft foods ~600 Thru 6 months ~900 Now about 10 months out and at goal and maintaining for the last month at ~2000 cals/day I always hit 60g+ protein from the beginning and get in about double that now. Hydration always at 64+ oz. It took 3 months to bump up to 2000 cals after hitting goal. Had to focus on calorie dense items like nuts, cheese, nut butters, etc. That number probably looks crazy now, but you will get there eventually. Take it easy and don't freak out about exact calorie counts. Hard to screw up the loss in the first few months with the surgery. However, this is the time to learn new habits that can last you a lifetime. The vets here (not me yet) will tell you that the first year is the easy part. Keeping it off years 2-3 and beyond are where your good habits learned now will pay dividends.

Thanks ms.sss and catwoman7 for your responses. Sounds like nuts/seeds, nut butters and full fat dairy will be my best bets. Freaks me out to eat more fats, but moving out of WLM to maintenance seems as much mental as physical. Again, really appreciate each of you sharing your perspectives as you blaze the trail for the rest of us.

48yr male, 6' 3", HW 382, SW 309, CW 213, VSG 5/18/20 I have read this thread through twice now, and can so relate to many of the issues raised. Eating constantly when not hungry, understanding that movement on the scale is no longer the motivator, upping your intake and playing with macro distribution. I hit my original final goal (225) about 6.5 months after surgery, and am now 12 more pounds down from that on the way to a moon shot goal of 210. My NUT and surgeon don't want me under 210. I've increased my calories from 1200 to 1900 over the past 3 months while staying away from sugar. Im also trying to eat real foods and minimize processed stuff too. The challenge now is to slow/stop the loss without resorting to junk food. With my restriction in full force ~9 months post-op, I find myself looking at calorie density. I can eat 9-12oz of food in one sitting and find myself doing so 5 times/day to get my calories in. I have added natural peanut butter, homemade trail mix (no candy/chocolate), and granola to increase calorie density. I have tried some protein bars to get more calories down too. Animal fats aren't tolerated well, but I have done ok with full fat cheeses. My RD says I will likely need to get to 2100 calories to maintain. Anyone have ideas for greater calories per ounce, without resorting to junk food, until I can accommodate more volume? What are you maintainers' macro mix? I'm currently about 40% carb, 25% protein, 35% fat. At 1900 calories, that's 190g carbs, 119g protein, 74g fat. Or do you not track macros so closely in maintenance? Any thoughts from those more experienced than me would be appreciated. This thread has helped me significantly.

48yr man VSG 5/18/20 6' 3" HW 382, SW 309, CW 218 At 6 months, I was at 1200 calories, 120g carbs, 95g protein. At my 6 month appointment, the doctor wanted me to work up to 1800 cals by 1 year post-op. I've added 25 extra daily calories each week and am at 1550 now. Also gave up protein supplements at 6 months. Only eating real food for my protein and calorie goals.

No, I was a size 13 before and still am a 13, 158lbs later. I was not wearing wide width shoes before losing weight, so that might be a factor if you are.

6-ish month update VSG on 5/18/2020 6' 2.5" 48yr male HW 382, SW 309, CW 224 (158lbs down, 73 pre-op, 85 post-op) So I have reached my 2nd goal weight (225) at just over 6 months. At my 6 mo follow up, the doctor said I could lose until I hit 215, but no more. Met with my NUT and she has me at 1200 cals right now, but wants me to work towards 1800-2000 over the next 3 months. That seems like a lot, but with a BMR of ~1900 cals/day, it makes sense. Transitioning out of weight loss mode will be a trip. Have started weight training a few weeks ago to rebuild some muscle. Until now, my only exercise was walking and light resistance bands. Curious how the rest of you who had surgery in May are doing.

6 months post op VSG last week. 48yr male 6'3", 227 lbs. NUT bumped me to 1200 cal target a couple weeks ago as I near goal weight (215). Today was 1214 cal, 116g carb, 38g fat, 93g protein, 48g sugar (mostly from fruit and milk). That is pretty typical for me these days.

You all are so inspiring and have motivated me to move into strength training as I come out of weight loss mode. I'm 6 months post-VSG and about 12 lbs from my lowest goal. (6' 3", 48yr male, HW 382, SW 309 5/18/20, CW 227, goal 215). My nutritionist has me at 1200 cals right now, which is a bit of a struggle most days. I see her again in a couple of weeks to talk about progressing. I know I will need more calories to stop losing and even more to gain strength with my BMR at ~1900 cals. How do you guys "eat clean" and get 2500+ calories in? I am currently restricted to about 7-8 oz per meal. A sample day of your meal plan would be awesome to see. Since I assume you eat all day, how much do you worry about timing of food relative to your workouts? Thanks for any advice you can give a noob like me!

48 yr male, 6' 3", High Weight 382. Surgery Weight 309, Sleeve on 5/18/2020. Current weight 238. Targeting 215-225. I lost 73 lbs over 10 months pre-op. At 5+ months out from the sleeve, I'm down another 71 lbs. Averaging about .45lb/day so far, but I am slowing down. Currently eating 900 cals/day with 100+g Protein. Walking 4-5x/week for a total of ~6-8 miles. Stick to the program - hydrate, Proteins,  light exercise - and it will work.

I agree with others that everyone loses at different rates and schedules. Having said that, though, my stats are very similar to yours so I thought I'd share. 48 yr male, 6' 2", HW 382. SW 309, Sleeve on 5/18/2020. At 6 weeks out, I was down 23 lbs. Now at 15 weeks out, I'm down 52 lbs. Averaging about .5lb/day so far, but I am slowing down. Currently eating 850 cals/day with 100+g protein. Walking 4-5x/week for a total of ~6-8 miles. Keep up the program - hydrate, proteins, light exercise - and it will work. You got this!

VSG on 5/18/2020 6' 2" 48yr male HW 382, SW 309, CW 257 Down 52 lbs since surgery, with about 32 to go for my goal. Was averaging about 630 cals, 83g protein through first 3 months. Met with the dietician and she wanted me to bump to 900 cals and 100+g protein because I'm a "big guy" then add another 100 cals each month through 6 months to get to 1200 cals. That seems extreme, but I have worked up to 850 cals with 100g protein. I'm full alot, though. I have cheated a few times with a "bad day" at 1000-1100 cals. We usually keep the junk out of the house, so I am not tempted. Still feeling plenty of restriction, so binging is not an option. Overall my experience has been great. I have never vomited and only a couple of times was nauseated with certain foods. Still plugging away at protein + water + walking and light resistance band work. Congrats to each of you for your success. Use this new tool and work the system.

I had VSG on a Monday (5/18) and back to my desk job on that Thursday. So just 3 days for me. I was fortunate to do it during COVID, so was able to work from home in T-shirt and shorts. Not sure I would have been ready to dress up and go into work that quickly.

48yr Male, 5/18/20 VSG HW 382, SW 309, CW 282 First visit to the nutritionist was 7/3/2019. Had a long pre-op program then was delayed by COVID-19, so wasn't sleeved until 5/18/20. Lost 73# pre-op, 27# since - for a total of 100! Excited to hit this goal, and only have about 40-60 lbs left to meet my first and second goal. You can do it, stick to the program, proteins + fluids, you know the drill. The second pic isn't great - I'm about to have to retire another size of shirts in the next few weeks.

48yr Male, 5/18/20 VSG HW 382, SW 309, CW 282, GW 240/225 First visit to the nutritionist was 7/3/2019. Had a long pre-op program then was delayed by COVID-19, so wasn't sleeved until 5/18/20. Lost 73# pre-op, 27# since - for a total of 100! Excited to hit this goal, and only have about 42/57 lbs left to meet my first and second goal. You can do it, stick to the program, Proteins + fluids, you know the drill. 

Ok, so my wife said the after picture wasn't very good. Here's a better one.

I had VSG on 5/18. My insurance required a 6 month program prior to surgery, then I was delayed 2 more months with COVID-19. I lost quite a bit -73 lbs- pre-op (48y male, 6' 2", HW 382, SW 309, CW 301). Surgery went well. Surgery day was rough with gas pain, but discharged by 2pm day after surgery and feeling good now. I walked about a mile a day from day 2-5. Since day 5, I have walked 2 miles per day and do some resistance band training every other day. I lost about 8 lbs in the first week, but have been stalled for the last 4 days. Since day 4, I have been averaging 400-500 calories daily with 70-80g protein, ~30g carbs, almost no fat. Most carbs are from milk with the protein shakes or light fruit juice. I am getting in my hydration with non-milk liquids at ~70oz/day. Still on a liquid diet until 2 weeks post-op. Is my pre-op weight loss slowing me down, or is this normal? A little frustrated as I thought this would be the time weight would just fall off.

I read a lot about the "3 week stall", but thought I was too early for that. Maybe not. I also wanted to be sure I'm not doing something wrong or missing anything. Just shocked that a 300lb guy taking in 4-500 calories and exercising can maintain and not lose. I guess I need to be more patient.

Hey guys, I was scheduled for VSG on 3/30, but was delayed to 5/11 when the hospitals stopped doing elective surgeries because of COVID-19. My insurance requires a 6 month program, plus I had some travel that pushed surgery out a few more months. All in all, I've been at the pre-op routine for 10 months now. I'm down 63 lbs so far (382 -> 319) and am feeling like I can do this, but am nervous for the surgery. Not specifically the procedure and recovery, but the lifetime of change this will mean for me. During this 10 months, I have enjoyed going on vacation or a holiday, eating what I want, then losing all the weight in a week or two. My preference is no WLS, but am afraid I can't be disciplined enough to stay on the pre-op style program for the rest of my life. Anyone else have these thoughts prior to surgery?

Originally 3/30, but now scheduled for a VSG on 5/18

Thanks for the feedback. My VSG has been pushed to 5/18, but I'm ready. Looking forward to a continued transformation.

Yes, mine was delayed from 3/30 to 5/11. Getting closer, finally!