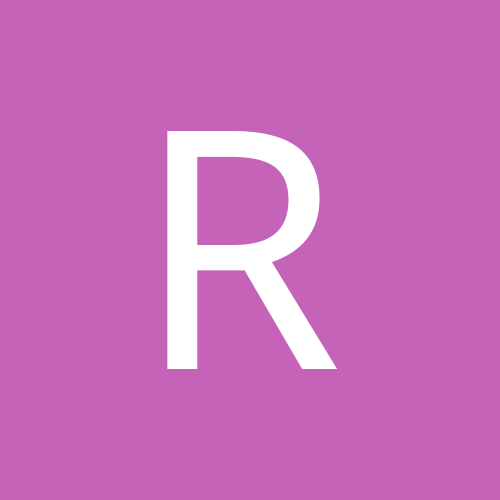 rene50
Gastric Sleeve Patients
Content Count

211

Joined

Last visited
Everything posted by rene50
For years, my doctor has told me to stop dieting. In fact, she's told me all the dieting I've done has made me fatter. She's preached lifestyle change, over and over, but I just couldn't make the change until now. She wasn't onboard with my surgery because I didn't have health issues, but I think she might be changing her mind because I'm doing so well. I haven't lost crazy-fast and I'm feeling great, labs are good. I'm only 5.5 months out, so it's still new, but I'm listening to my doc now. No crazy diets, just eating healthy and exercising. Maybe, just maybe, the surgery got me on track! Do you feel you have finally made a lifestyle change ?

I guess I'm a slow loser,probably genitics and age. I'm very happy with 60 pounds in 5.5 months. Now, I'm only losing a pound a week. My surgeon told me that losing slowly is best for excess skin. I think he is right. Even at my age, I'm not looking at surgery. A little flabby in tummy, thighs and arms but swimming is helping a lot. I'm still 20 pounds from goal, but feeling good that I'll make my goal.

Look at you, girl! You look amazing! Thank you so much for sharing.

Oh my goodness, you have done great! What stands out to me is that your surgery was in 2011 and you have maintained a 138 pound loss. I understand wanting to get to that ultimate goal, but how do you feel? Do you feel healthy at 177? We all want to be little-minnies, but what is reasonable for our age and height? You have done an amazing job, so I think you've got the eating under control, so maybe a new excercise regime that you like? Personally, I hate most exercise, but I love bike riding when not too hot, swimming, and yoga. I will never step foot on a treadmill or in a gym. 'Aint gonna happen! LOL!

I try to stay in the same calorie range 800-1000, and less than 50 carbs, even when doing heavy exercise. I'm still losing, only a pound a week now on average.

I'll be at 6 months in a few weeks, and yes, I can eat more than a 1/2 a cup, but not more than a cup. I'm still losing, but much slower. Our surgeries must have been around the same time. How about you? Can you eat more than 1/2 cup now?

I am so sorry! A chest tube is serious, I know. You will be in my prayers.

Just a note, my nails are better than they have been my entire life.

I'm in the same boat. Five months out and my hair is falling out like crazy despite taking Biotin and an arrary of other vitamins. My thick, beautiful hair, is now thin. Thankfully, no bald spots. I've read that at 6 months it subsides for most people, and I sure hope that's the case. Reading CannonRoar's post scares the beegeebeezies out of me!

I'm so sorry you've expereinced so many complications. May I ask where you had your surgery? Here's my take, and it's just based on the people I know, very limited: the people who have had it at local hospitals have ALL had some kind of problem. Every single person I know! The people who have it in Mexico or Las Vegas seem to do better. I think the surgeons in our area just don't have the volume and they are not as proficient as the surgeons who perform 1-2 a day. You also have to be careful about choosing a place where the surgeons perform too many surgeries a day.

Same here, no pain. I did feel a little "tug" in my stomach when standing up. I certainly wouldn't classify as pain.

I did the same thing; ate everything I loved before surgery. I mean EVERYTHING! Crazy eating disorder behavior! After surgery, it was amazing how my appetite changed. I never would have believed I would feel full after a cup of broth. LOL! You will, I promise. It is an amazing tool. The first 30-35 pounds flew off, no issues! Now, I'm having to work at it, but the restriction is still there and I keep losing 1-2 pounds most weeks. I don't have the cravings for the copious amounts of carbohydrates. I know a lady who had VSG 6 months before me. She's only lost 25 pounds in 11 months. From what I've gathered, she's eating the same things she ate before surgery on a more frequent basis. She is so sad and I feel terrible for her, but I really think she had to TRY HARD to eat enough to have such minimal results. I think she still has some restriction because she tells me about throwing up. I've never, not once, thrown up. I have felt nauseated after taking vitatmins, but never vomited.

I am so enjoying the turn this tread has taken. Your healthy meals have given me ideas! Seeing pictures of meals of 2-3 bites missing is just silly to me, although I know people are happy about their restriction. I love my restriction too, but sharing healthy meal ideas is so helpful to me.

Wow, Jake! You have had amazing results, and i think the fact that you've altered your lifestyle is probably the key to your success. Thanks so much for sharing!

I'm still overweight, but I no longer feel fat, if that makes sense. LOL! I'm not actually going for skinny, but I want to look good in clothes and be healthy. I've gone from a size 20, and now I'm in 14, a 12 in some things. I'll be happy with 1 more reduction in size, I think.

Congrats! We started at about the same weight and have had about the same weight loss. Do you feel good at 190? I wanted to get to 160, but may be okay with 170. Loose skin is not a big issue right not, but it is noticible to me. I'm not sure how my arms and legs will look at 160. I'm 57 years old, so not sure how well my skin is going to snap back! LOL! How old are you? I'm in a size 14, which feels great, but a 12 would be even better, so I definately want to lose another 15-20 pounds. Neither one of us is in a plus size anymore, praise the Lord!!!

Ugh! I fell your pain. I'm 5 months post-op and my hair started falling out about 3 weeks ago. It is awful. Thankfully, I had very thick hair, so I'm dealing with it, and I think the hair loss has started to slow. I take Biotin and get plenty of calcium, protein and iron through supplements and food. I think hair loss is just part of WLS, but it's temporary, so I wouldn't worry unless it is still excessive at the 6 month mark.

I'm so sorry they pointed out your loose skin which I'm sure you had already noticed. I'm dealing with the same thing and have been excercising religiously, light arm weights, yoga, bike riding and swimming. I also put coconut oil on my arms, legs and neck, although I have no idea if this really helps, just read it somehwhere, so figured it couldn't hurt. LOL! I saw a young lady yesterday who is 4 years post surgery, and her arms looked worse than mine, but she's lost more than 100 pounds. From my reading, I think toning and building muscle will help some, but there's no absolute fix unless you have surgery, which I am not considering. Like others mentioned, I am hoping my skin will tighten a little after a year, but I'm 57, so it may not, and I'm okay with that because I still look and feel better. How old are you? It's the very top of my thighs and my batwings that bother me, but, oh well. At my age, I'm not trying to get skinny, just healthy, and if I feel good at 170, I may try to maintain that to avoid more sagging, instead of losing to 160.

Hi guys. Just checking in. I'm down 41 pounds and feeling great! I would like to lose 25 more pounds, but my weight loss has really slowed, only 1/2 pound last week. No complaints, though, I'm really feeling good.

Wow! That is amazing. You are doing great!

Congratulations! That's a lot of weight in such a short time.

I'm tired of the shelter in place too, but I'm hanging in there. I went on a bike ride today and worked in the yard a bit. My weight loss has slowed down, but I'm definitely eating more. It seems that I'm hungry every 2-3 hours, but I'm eating healthy, so still losing. I'm so thankful we all got our surgery before this pandemic. I feel sorry for all the people who had their surgeries cancelled. That must have been such a let down.

Woo, hoo! You are looking great!

I haven't had any problems with dehydration and I rarely get in 64 ounces a day anymore, but I try. Most days it's more like 48 ounces. Glad to hear the reflux is better. I only had a problem with reflux one time and it was when I ate some turkey sausage and sautéed cabbage (probably not a wise choice!) I was prescribed Prazolan twice a day by my surgeon in Mexico as a preventative, and I guess it's done the trick, except that one time. My friend who had gastric sleeve a few years ago suffered from reflux and tried everything, several different prescription meds, then finally, she tried plain old Pepcid AC and it worked for her! Best of luck with the gout and reflux!

You are doing great! 40 pounds is less than 2 months is awesome!