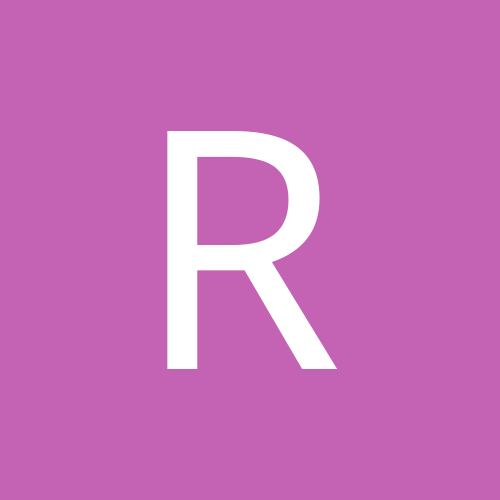 Rckc270
Gastric Bypass Patients
Content Count

42

Joined

Last visited
Everything posted by Rckc270
Yes. Had one yesterday. I'm back on liquids for a week the soft foods for two weeks. So far it's all good

Things are going fairly well for the most part. My RNY surgery was on 12/09/19 and I have lost 30 pounds since the surgery. I have lost a total of 115 pounds total since starting this journey to a healthier me on 05/07/19, when I started my six month doctor supervised weight loss for the insurance clearance process. I was on a complete liquid diet for the first 28 days. I am on soft foods now since 01/07/2020 and have been having issues with nausea. I have asked my team about this and they think that it may still be swelling or my body may just take a little longer transitioning to the next stage. Said that if I am still have this issue in 3 weeks that they will perform another endoscopy to check and make sure there isn't something else causing the issue. I also am having issues with constipation. I'm currently two teaspoons of Benefiber every day and this week I started taking Colace. I have been taking Milk of Magnesia 1 – 2 times a week. I also try to make sure I eat at least one container of yogurt every day. I think that it may be from not getting enough water each day. Most days I usually get around 60 to 70 ounces of fluids but prior to the surgery I was drinking 90 ounces plus a day. I do not regret having the surgery. I feel so much better. My back, knee and ankle pain is almost nonexistent now. I have gone from taking nine medications a day to taking four medications.

I finally get to move to soft foods on 01/07/2020. Been on liquids sine my surgery on 12/9/19. Just wondering what your first soft food meal was. I'm think soft scrambled egg for Breakfast, 2 ounces tuna for lunch and 2 ounces of grilled salmon for dinner. Any other ideas / suggestions?

@JRT Mom all of that sounds good. Thanks

@AZhiker thanks for sharing. I'm going to have to google some of those and give them a try.

My team had me take MOM (Milk of Magnesia) and had me start taking Benefiber. The MOM worked for me the next morning. I took 30ml before bed and was able to go the next morning. Hope it works for you.

@BrumLee I had RNY on 12/9 and the incision on my right side just stopped hurting today. They told me that was the incision where the doctor did most of his work from. As far as the gas pain I think walking, walking and more walking is about all you can do until it passes. Good luck wishing you the best.

Have you tried ice chips. The last three days I've been real nauseous even just a sip of water. This afternoon I tried some ice chips and that seemed to work. Or at least for now. I even tried peppermint tea which did help a little.

Today is my eighth day after having RNY and I don't really feel hunger. However, if I drink too fast I do get a uncomfortable feeling sort of like a pressure in my chest area. I stop for a couple minutes and it goes away. Same thing goes if I drink too much. I'm patiently waiting to start the purée stage.

I've been drinking the Premier clear protein drink tropical punch.

Good luck. I'm going today also.

@Snapcase- congratulations. Great job. My big day is on Monday.

@Superman84 congratulations on reaching the 100 pound lost mark. Great job.