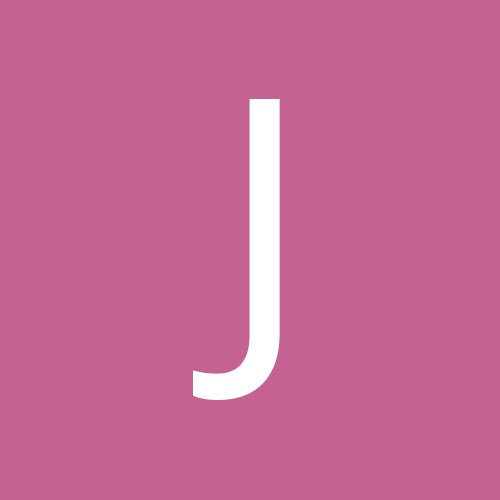 JB1
Gastric Sleeve Patients
Content Count

52

Joined

Last visited
Everything posted by JB1
You look fantastic! You have indeed come such a long way and should be so proud of yourself 🙂 your surgeon did an amazing job, everything looks so natural! I agree with you, stick with wanting the flat tummy, curves can be built with muscle later.😉

Hi Everyone and Surgery Buddies, Stats: Sleeved 12/23/19 HW205, SW199, CW 171. #31lost and 19inches overall. 🙂 A bit over 2 mos out and doing ok. No issues with meds/vitamins. Do have issues with heartburn from time to time but Tums helps. Down 2 pants and shirt sizes and appreciate the nsvs like being comfortable in my clothes, skin and not being out of breath and tired all the time! I can exercise now and do walking 3 miles a day and I do flights of stairs 1-2 times a day at work. No gym yet. I'm still struggling with eating real food and trying to lose weight. I do struggle with getting over 55oz of liquids in daily. Just not enough time in the day to get it all in, as I can get really full just off liquids. I usually have coffee with vanilla protein shake for creamer for breakfast and 2oz of protein yogurt. Lunch is protein shake or on occasion 1-2oz of meat and cheese, refried beans, tuna etc. Dinner is 4oz of meat and veggies. Have found my downfall is after dinner snacking. Hubby encourages it since he does and its bad for us both. I've had to learn to deal with stress and emotional eating in different ways. I now have a mantra I say to myself "I am worth being healthy, xyz is not my issue, not worth sabotaging my happiness and wls journey". Then I get out of the kitchen and find something else to occupy my time. Thank goodness my dog never tires of walks or playtime. 🙂🐶 I wish everyone the best and much success on the continued wls journey!

I also had the sleeve and was back at work in 10days. I have a desk job. No surgery complications and pain gas was resolved by day 7. I packed my vitamins and meds, liquids and was fine. I work 12 hr days, so I was ready for bed by 9pm. But not abnormally tired. Good luck.

Congrats on getting approved. It's a process not a race. Use this time to get prepared. Insurance companies know that it's cheaper in the long run to pay for these bariatric surgeries up front. It saves them millions long term when we dont get long term complicated health issues like hypertension, diabetes, heart disease etc. Good luck!

Hi. Congrats on a smooth start! What you've described is part of the process. I'm post sleeve 5wks, and at first I could only get down sips and burped too. Dont remember it being painful, but i took my pain meds as told so that may be why. Remember your stomach was just cut and rearranged so your gonna feel twinges here and there while it and nerves heal. Now that I'm on regular foods I find that burping is a trigger to tell me to stop. I can eat more but when i do, i feel uncomfortable and have to wait for the burp to come to feel better. Other signs of fullness early on are running nose, sneezing, and hiccups. In my first 3 weeks my nose ran when I drank or ate anything.😄

I have an office IT job and daily 3hrs of driving. I took 10 days off and went back full days. I had no problem with liquids, vitamins pain etc. and could have gone back sooner. Its different for everyone. I was tired after each day of work and just went to bed earlier.

Hi Krissy, We're surgery twins! How are you doing? Did the vomiting stop? Just slowly take in what you can liquid wise and focus on hydration over protein. Let us know how your feeling, lots of seasoned people here to help.

@Vicki McNairHi Surgery Twin! How are you doing 3 weeks out? Were almost 1 month out.wow. I'm down 23 lbs and doing well. Kind of worried about continuing to lose when I fully switch off the protein water and shakes to real food. Anyone else?

I was sleeved 12/23/19, down 23lbs. My HW 205, GW 130, Ht 5'1". We all lose at different rates. Dont compare yourself to another, remind yourself it will happen in good time sticking with your new tool plan. I had my 1st post op visit Tues. Was cleared for regular foods and tbh, never so happy to have a spinach salad again! Im on 20# weight restrictions until 6 wks out. I have been blessed not to have any issues after surgery. I do take my multivitamin after a tblspoon of yougurt each time. I get my protein and water in with premier protein water, I switched my coffee creamer to adding 2oz of premier vanilla shake to my coffee, and I drink water the rest of the time. I avg. 50 oz of water and 60grms of protein daily. Please note I've always been a huge water drinker so maybe this is why I can get so much liquid down. One food I cant get down is breads, it sticks in my throat every time, even salad croutons! I usually have a few teaspoons of hummus or refried beans for lunch. I thought I would miss food more but I dont. My surgeon advised to eat 1-2 small plant based meals a day. And no more than 3-4oz total of all food per meal. Congrats to everyone for starting this journey! Regardless of weight loss rate and sm struggles, you got this and will be so much happier by Spring time!

Sorry for being naive, but what are the acronyms OP, CICO? Is there a post on common acronyms I should look for? Thanks!

Great Thread. Appreciate the insight and feedback from y'all. IMHO, I dont think my program is all that great because the Nut only provides general guidelines and no specific goals for water, protein, etc. Im an analyst and need data to make things make sense trackable, and for me to be accountable. I was sleeved 12/23 and at 3 weeks out am down a total of 11lbs. (Post surgery I gained 7lbs in fluid). I have 2 p shakes a day, 1-2 17oz protein water drinks a day, plain water in between those and a tiny meat and veggie meal for dinner. What are your programs or your guides for getting in the protein, water and losing weight? Am I supposed to have carbs or stay strictly ketone so my body burns fat and lose weight? Sorry for the long post but feel like I'm floundering most days. Thanks.

Hi, I feel like I'm having the same issue. I can eat too much imho. I'm 2 wks post vsg. I weigh my food and have found that depending on the density of food or what it is I can eat 5-6oz at a time. Isnt that way too much? I try to stay in the 2-3oz range but this particular meal was ground chix alfredo w mini penne. I hope I havent stretched my pouch. Any others who are surprised with the amount they can eat and not be stuffed or sick?

Which surgeon in Miami? I live in NFl, and need a good one for much later. Congrats for being so brave and taking the plunge!. Best wishes for a speedy recovery!

Looking forward to the same things! Week 2 and people already telling me I look thinner🥳 Happy New Year everyone!

Check out Amazon or Bariatric Pal.com for vitamins, shakes, protein powders etc. I am 1 wk out from my sleeve surgery and my program said I needed the following. In either the Bariatric advantage or Celebrate brand. I found bariatric pal.com to be cheaper due to promo codes or reoccurring ordering discounts. I also take D3 2000iu, 2xday, B12 vit orally and Biotin daily. Good luck

I feel your frustration. I had surgery a week ago and was told at discharge to call my surgeons office to make a postop appt. And to call the Dietician to make follow up appts. I got the surgeons apt. 4 weeks out. However I've never recieved a call back from the dietician office and I left 2 vm msgs. ! I feel like they are not there to help at all. I was told at preop dietary mtgs. to follow the program book, but it is not specific enough to be helpful. TBH, I have found the answers I've needed this far from the vsg redditt community. Good advice from real people.

Ive been binging on Hallmark movies. Since I came home a wk ago. Always a happy ending!

@ChubRub hi. I'm po 6days. Mybprogram instructions stated if no BM by 7 days to call the office. I've been holding down FL, jello, soft eggs etc. I took miralax on day 2 and 3. The evening of day 4 it worked. Unfortunately it continued off and on to the next day and I had this vasovagal response that left me sweating like a pig, quesy and exhausted. That lasted the biggest part of the day with many trips to the bathroom. My advice start with a single dose and wait for it to work. Good luck!

Hi! I was just sleeved 12/23, so not even a week out. So glad you asked this question as I was wondering too! I get a runny nose after I eat. It really starts after the first 2-3 tiny bites, I'm just on full liquids, so protein jello, cream soups, but still. I thought it was weird as I'm lucky to never suffer runny nose unless I really have a cold. Does this resolve months later or just gonna be my sign I'm full?

I use the Baritastic app and the my fitness pal app. I chose both at first to see which I liked better. I find myself preferring the fitness pal app. Fitness pal app also links to the app "map my walk" so it can track my steps. Good luck.

I'm 4 days post op sleeve and I've gotten gas pains in my left shoulder, neck area quite a few times. It's common. It comes and goes, walking and cold compress helps sometimes. It gas so it naturally rises upward and expands, cold causes compression of gas. Hope your better soon.

I'm 1 wk post vsg. If liquids and soups "go right thru" are the nutrients being absorbed?

Wow, I feel better now. Thanks. 😊

@Krimsonbutterflies thank you for the kind words. I'm on day 3 now and have been able to get all my meds and vitamins down with no troubles. I made a written med/vit schedule to keep me on track. I wear my binder the hospital gave me under my shirt and it makes my abdomen feel more protected. Still have some gas in my shoulder area. I am reaching the 64oz fluid limit since day 1. Even asked the Bari coordinator if It was supposed to be easy to drink water normally, not even sip sizes. She said it was fine as long as I didnt feel fullness or pressure. I wait 5 mins between just to make sure the last sip is ok. I feel like I'm one of the lucky ones, but if your struggling to reach your goals, remember its baby steps and each day does get better. Stick to your program recommendations and rest and your gonna do great!