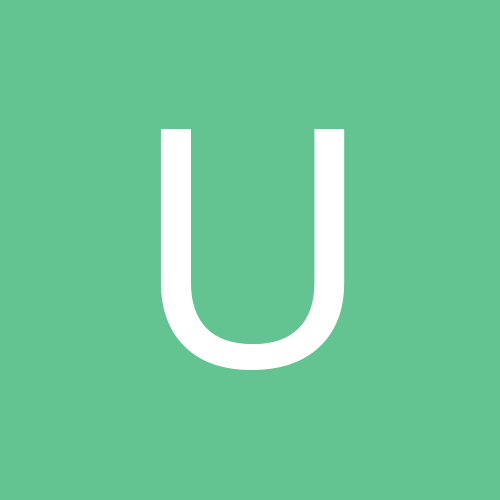 Uomograsso
Gastric Sleeve Patients
Content Count

365

Joined

Last visited
Everything posted by Uomograsso
Here is less expensive version 5 lb max weight https://www.amazon.com/OXO-Grips-Scale-Pull-Out-Display/dp/B08F93MQ1X/?_encoding=UTF8&pd_rd_w=lZn5q&pf_rd_p=49ff6d7e-521c-4ccb-9f0a-35346bfc72eb&pf_rd_r=5KE32REGVP4QAVKCSXVT&pd_rd_r=fa1fc96c-a2a5-4016-98d4-cab2d553078d&pd_rd_wg=MLlej&ref_=pd_gw_ci_mcx_mr_hp_d

This one is pricey, but I use it all the time. The display pulls out which makes it very easy to use with plates, etc. https://www.amazon.com/gp/product/B079D9B82W/ref=ppx_yo_dt_b_search_asin_title?ie=UTF8&psc=1

Search for chair fitness videos. There are lot of them out there.

I have tried several different flavors and my pick is the French vanilla caramels from Bariatricpal. To me the taste the best and are a good value compared to other brands.

Whey protein is a complete protein. Collagen protein is not. A complete protein is one source that provides all of the nine essential amino acids in adequate amounts. Collagen Protein is Incredible. But it is NOT Complete. Collagen, however, is a unique type of protein. It is not complete, meaning, it does not have all 9 essential amino acids that a complete protein requires.

I had 3 month weight monitoring program with my primary care physician before WLS surgeon could submit to insurance. That was done First week of December 2019. Got approved 8n about five business days. Surgery was scheduled for January 16th 2020. It will depend on your requirements qnd surgeons schedule.

My scars are not visible after 13 months. I am pretty haiiry, sot that helps hide them too. I didn't put anything on them. The largest scar was about an inch. The rest were probably about half an inch. Some people have used silicone tape to reduce visibility of scars.

Don't be afraid to ask for something for pain if you start feeling it. Every one has a different level of tolerance. You should have been asked on a scale from 1 to 10, what is w comfortable level of pain you cwn tolerate and what level of pain is bad enough to ask for pain medicine. Once you pass your comfort level you need to let them know. Don't chase pain. What that means is ask for pain medication before you think you might need it, because once you do reach that level it will take time for the medicine to kick in.

If your all the providers are in your insurance companies network then all you should have to pay is deductible + out of pocket maximum, $150 + $2750 for a total of $2900. Everything after that should be covered at 100% after you meet your oop maximum. You should call your insurance company and confirm that or you could speak with your HR department at work if you have insurance through them.

Great job! What ever weight you can lose now will make your surgery and recovery easier imho.

The total you should have to pay is you deductible plus your out of pocket maximum i.e. $600 deductible + $1200 oop max = $1800 If you have met your deductible, you only need to pay up to your oop maximum, but usually after you have met your deductible, you pay a percentage such as 10% or 20% of any bill until you meet your oop max, i.e. $12,000 hosp bill × 10% = $1200 which meets your oop max. Any bill after this would be paid 100% by insurance as long as providers are in network.

I had pizza about 2 months after surgery, but I made it with protein tortilla/wrap rather than regular crust. I could only eat a quarter to a third of it. Now one year out i can have two slices from a small pizza. These are great to make your own pizza with.

Haven't found this is any grocery store near me yet but looks like a great way to get some protein in. 20 g protein, 3g fat, 8 g carbs, 140 cal Oikos PRO Yogurt

Every doctor/program is different. Here is what mine was. Stage 1 liquids for two weeks. Stage two, purees for two weeks. Stage 3 was soft foods for 2 weeks. Stage 4 was to reintroduce regular foods. For purees I could have refried beans and ricotta bake. I could eat regular food, but it had to be blended with no chunks. Soft foods could be things like eggs, cottage cheese, etc. Here are some sites I like and use that has recipes for each stage. If you do a search for "bariatric xyz stage" where xyz = liquid or puree or soft you will find lots of information. Just be careful to make sure it fits with your program. If in doubt call your doctor or dietician, that's what they are there for. https://www.bariatricfoodie.com/recipe-index/ https://theworldaccordingtoeggface.blogspot.com https://www.bariatriccookery.com/recipes-2/

Sounds like you are on the right path. Anything you can do prior to surgery to establish good habits will help you after surgery.

Change up your calorie intake. Take a couple of days to add more calories. If your intake is too low your body enters starvation mode and it is hard to lose weight. You can also try intermittent fasting. I did 8:16 IF and that worked well for me. Also try looking up calorie confusion dieting. Make sure you meet or exceed your protein and water goals too.

They have these at the Hyvee store near me. They are in refrigerated section. I wrap them individually and then freeze them. If you don't wrap them individually, they will stick together. You can get them off Amazon as well, but they are pricey. Here is theie website where you can search for local stores. https://www.ultrathinpizzacrust.com/find-retailers/ I use this as well. Works great Along with

Try putting them in the freezer for 30 minutes and get them icy cold. I have found that can help.

Do what you can. Not sure if this will help, but there are some exercises you can do seated. During the pre-op seminar we went over some with a therapist. They even gave us a resistance band to use. Like others have said, break it up to smaller sessions. I could barely do 15 minutes in 2019, now I can go for 60 minutes with no sweat, literally.

I had to switch surgeons after completing my insurance companies requirements because the initial surgeon wasn't part of a "center of excellence." The second surgeon got all my records from the first and submitted them with no problem from the insurance company. Don't worry about losing weight, just make sure you have met the requirements set by your insurance company.

If you mention this is your first procedure and you are anxious, they might give you something to help you relax like versed, which is great stuff.

I don't think it is coffee, but caffeine. I could have decaffeinated coffee and tea. I did ask my surgeon at my 6 month checkup and he said one or two cups (caffeinated coffee) are OK, just don't go nuts with it.

Don't buy too much as your tastes or whwt you cwn tolerate may change after surgery. Also the amount you need willbe drastically less for quite a while. Better to buy in small quantities until you figure out what works and doesn't work.

I have made pizza with these, 16 g of protein per crust. You will need to wait until you are cleared for normal foods though. Four weeks out is too soon.

I did 3 oz refried beans with unflavored protein powder, mix it in after heating up the beans. You can also add some cheese to the beans. I used a Tbsp of queso dip for cheesy refried beans.