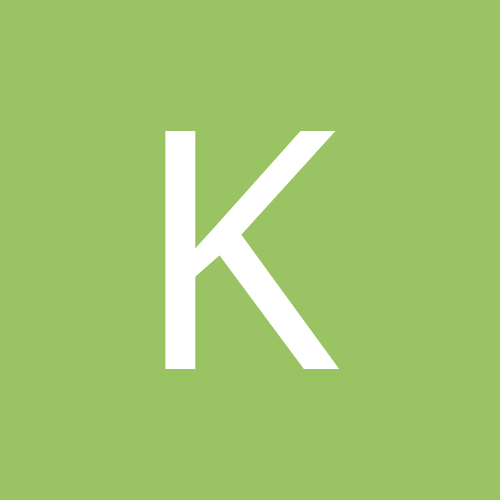 kristieshannon
Gastric Sleeve Patients
Content Count

699

Joined

Last visited

Days Won

9
Everything posted by kristieshannon
I've been really bad about cooking lately, but I'm just back from vacation and did some meal prep. Baked sweet potato topped with ground Turkey with onion, garlic, tomato paste, beef broth, peas, carrots, and mushrooms. From the Skinny Taste website.

For the abdominal piece you may be able to use sick leave/take FMLA. Diastasis recti repair is considered medical. I was able to take 3 weeks of sick leave for mine.

My WLS was 08/2019, my PS was 01/21. I paid $16,000 for all 3 procedures. I flew from Seattle to Miami because the cost was less than half. Prices vary wildly around the country!

If they are injecting Botox externally in your abdomen they are injecting it in to your abdominal muscles. Your GI tract is controlled by smooth muscles in your stomach, intestines, and colon. These are the muscles that aid in digestion-not your abdominal muscles.

Zero regrets. My second best medical decision, just behind my VSG. I had a tummy tuck with muscle repair, breast lift and augmentation, and arm lift.

My pre and post PS pics. I had my VSG in Aug 2019. Tummy tuck, breast lift & augmentation, and arm lift in Jan 2021 after losing 146 lbs. I'm so glad I did!

I had my surgery (tummy tuck w/muscle repair, breast lift & augmentation and arm lift) all done in one surgery. I took three weeks off work and I work as a nurse. I still had some minor discomfort when I went back, but nothing that Tylenol didn't help with. I was on light duty though-no heavy lifting for 6 weeks due to the arm lift.

I went from a full 44DDD to a very saggy and deflated 34D. I got a lift and augmentation, now 34DDD. They're fabulous :)

I'm a nurse that formerly worked in a suboxone program. We almost never recommended patients go off their suboxone for any surgery. Our addictions team worked closely with the surgeon on a post op pain plan. You've encountered some unfortunate unnecessary stigma. Reach out to another program.

Also-lots of folks (myself included) have posted info including before and after pics over on the plastic surgery feed. Check it out!

I had a tummy tuck, breast lift & augmentation, and arm lift just about 2 years ago. I paid out of pocket $16,000 but I know my surgeon's prices have increased quite a bit since then.

I'm just under two weeks away from my tummy tuck, BL/BA, and arm lift. I'm nervous and excited! This truly feels like my reward for all of the hard work I've put in to lose my excess weight. I've got my cute swimsuit picked out for my before & after pic which I will post here. For those who've gone before me, any last minute advice?

Over the last year my previously supportive husband has grown increasingly insecure. The icing on the cake was my plastic surgery in January. Although he seems to like being seen with the "hot" wife, he's also incredibly insecure, and has suddenly, after 7 years, decided it's important to him to have a subservient wife. Something I've never been. No amount of reassurance is talking him off this ledge. Ugh.

Has anyone had flesh colored tattoos done post PS to cover your scars? I'm considering it and would love to see your results.

I'm a nurse, I was working on an addiction medicine team until late last year. We typically did keep our patients on their suboxone dose post op and treated for pain with short acting full agonist opiates like dilaudid in the immediate post op period.

Zero regrets. I'll be three years out from my VSG next week. I've met my goal and maintained it. I'm happy & healthy. This was life changing. I only wish I'd done it sooner.

Try different temperatures. Warm liquids such as broth were more satiating to me early on. Pho broth was a lifesaver!

Every doctor and plan is different. If your team says it's ok give it a try. Just go slow! Also, as catwoman said eggs are a pretty common thing people have trouble tolerating post op. I'm just about 3 years out and still don't tolerate them well.

100 is not normal for the PNW. Used to be once every few years we'd hit that high maybe one day out of a summer. We've had 3 100+ days this year, and more predicted this week. Climate change 😡 The date was great, he's very much Mr. Romantic :)

Oh wow, I LOVE these colors! And it looks amazing on you :)

Another date night, another summer dress. It's 100° in Portland today, glad I now feel comfortable wearing summer clothing!

Yes! Between the weight loss and getting started on HRT (I'm 52 and menopausal) my libido is as high as it's ever been. One of the many benefits of this surgery :)

Mahi Mahi is a pretty firm fish. You may be able to tolerate a small amount depending on how cooked. Poaching will keep it softer than grilling, and you could add a small amount of a sauce to help soften it up. Just go slow with very small bites to see if you tolerate it.

What area are you in? There are lots of custom faja shops in the Miami area. Your best bet might be having one made for your specifications. Google custom fajas, lots of options out there.

I was one of the unfortunate folks affected by divorce post WLS. I started dating about 6 months ago. I didn't tell people about my WLS on first dates, but would often just suggest coffee or happy hour dates to avoid full meals. I went out on lots of first dates, a few second dates and never told anyone until I met my boyfriend. On our third date at dinner I told him why I eat smaller amounts. He's been super supportive. I did have plastic surgery a little over a year ago so a bunch of loose skin isn't an issue, but told him about that as well as I do have visible scars.