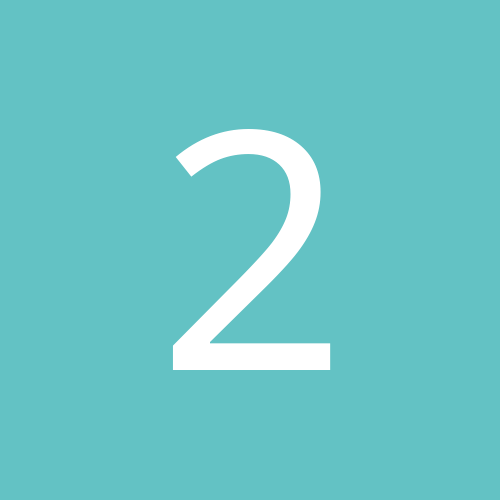 2019CD
Gastric Sleeve Patients
Content Count

24

Joined

Last visited
Everything posted by 2019CD
So I've lost 6 1/2 pounds since July 2. I am following all of the post operative diet instructions and Water intake. I am getting in steps and not doing any heavy weightlifting. I started at 218 pounds on the day of surgery and I'm only at 189. pounds 14 weeks later. I know people are going to say that's great that's great and I know it is. But considering I haven't lost more than 6 1/2 pounds in over a month, it's very frustrating. I'm considering just having a couple Liquid Protein days to see if that helps boost any weight loss. 😢

Who was your surgeon or hospital?

Thank you so much for sharing this with me it has made me feel so much better to know there's somebody who started with similar stats and achieved a fantastic goal. It gives me hope. I am drinking between 64 and 80 ounces of water a day. I stay typically under 800 calories but sometimes I go up to 1000. I don't do a lot of processed food unless it's the occasional beef jerky or dried cheese snacks. I limit the protein bars because there's so many carbs in them. I really eat just a lot of protein and now I'm incorporating more vegetables to get my iron up. I'm not working out a lot either because I'm afraid building too much muscle right now at this stage will prevent my weight loss. But like you at 6 months I'll probably go at it much more. Xoxo

I'm right there with you! It is very, very frustrating. I guess the only thing we can do is keep doing what we're doing and try to have patience. Wishing you the best.

Probably a good idea to quit so you don't have constant munchies and just stay fat.

I am losing slower, surgery on May 2nd at 218 and down to 193 today. I have PCOS and was on metformin for 12 years prior to surgery. I have a history of low progesterone levels. I even had to supplement the first trimester of my pregnancy in order to not have a miscarriage. It just dawned on me a couple days ago that I probably need to go back to using a little bit of progesterone cream daily in order to keep my hormones in check. Since I began doing this I've lost a pound each day. Keep in mind it's only been two days, so I will continue monitoring the effectiveness of the progesterone cream. Some people it causes weight gain but if you really do have low progesterone and use just a little bit it will help keep you in balance and allow for better weight loss. Hopefully this is going to continue as I use just a little bit each day. Just thought I would share.

There's a good YouTube video by Dr. V that says you really shouldn't be exercising for the first six months. I happen to think you should be doing some strength training but not tons of cardio because you're never going to eat enough calories to sustain that.

9 weeks out and have lost 24 lbs. I had a stall for about 8 days. I'm very happy with 10-12 lbs per month!

I use Splenda and a bit of So Delicious creamer.

I suggest taking him out of the equation and completely focus on what YOU want and do it for yourself.

Hmm that's odd and unfortunate. I think it could have to do with your surgeons technique?? Waking up was super difficult for me but no pain that is memorable (8 weeks out). I think many factors are involved with how a person recovers. I would speak to your doctor and just be frank. You can ask what do they feel are the reasons your pain was higher than what you've discovered is 'typical'.

Sugar-free fudge pops, sugar-free tapioca putting, atkins even makes Peanut butter cups and chocolate coconut candy. If you must have sugar- do the sugar-free route. I do the same thing every now and then that's why I have all of these on hand LOL.

It's human nature. Lean in to it but yes you may want to talk to someone. You need to get past the hang up so you can enjoy your life to the fullest!

Terrible attitude. With that attitude you will definitely fail. Dig deeper.

I would highly recommend getting a Fitbit if you don't already have one post surgery. It's the best way to track your calories, water intake, activity-everything! I was on a four day stall and went and bought one. After 1 day using it I broke my stall because I was tracking my water better and hitting my steps goal. You can also track your calories which helps tremendously so that you can almost predict what you will lose the next day! Absolutely necessary in my opinion. I bought the new inspire HR it was about 100 bucks. Well worth the investment!

The first couple days are a little rough. For me personally I have a high tolerance for pain and I really choose mind over matter. If you don't obsess about every little thing you feel and just go with it you'll be fine. I'm two weeks out and I feel like nothing ever happened it's really weird. Everybody is different and I know some people have not had as easy as a path. But when you expect the worst and hope for the best you can't go wrong.

I actually have that quote tattooed on my ribs!

I personally didn't need anybody to help me with anything. Once I was home I was able to do everything and still take care of my family. Not that my family didn't offer, they certainly did. The moral of the story is you can never rely on anybody for anything- only yourself. You got this.

Sounds like she is making up for lost time with her new thinner self.

I had my VSG surgery on May 2. I was in the hospital overnight and released the next day by 2 PM. Had a great experience, didn't have any nausea didn't throw up was able to keep down more ounces of liquids and I thought I could. The gas pain does come on in your sternum area but it's not terrible you just need to make yourself belch and almost immediately it goes away. For the times it doesn't go away just remind yourself need to be walking. The time I was in the hospital I got up and walked about every hour hour and a half. Been home now since yesterday afternoon and I don't feel terrible. The only thing that hurts is if you do get it a short gas pain. I absolutely recommend having Gas-X what you can get over-the-counter on hand. I take up to four a day which is the limit. I have also been taking my Tylenol with codeine every four hours just because of the soreness of the tummy muscles. I don't think I'll need to take it past the next day or two. I've had two C-sections and a tummy tuck in 2007 with full muscle repair. In comparison to either of those, this is by far easier. I went into surgery super anxious, expecting the worst but was pleasantly surprised. Everyone's experience is unique. I recommend drinking out of a regular cup so you don't get so much air drinking out of a bottle or even a sippy cup. I also recommend doing the breathing exercises with apparatus they will likely send home with you. Use it 10 times each hour so that you can avoid getting pneumonia. When you go under your lungs shut down and they build up with mucus and so you need to make sure you're clearing that out after the surgery. This was something I didn't prepare for but it's totally easy to do.