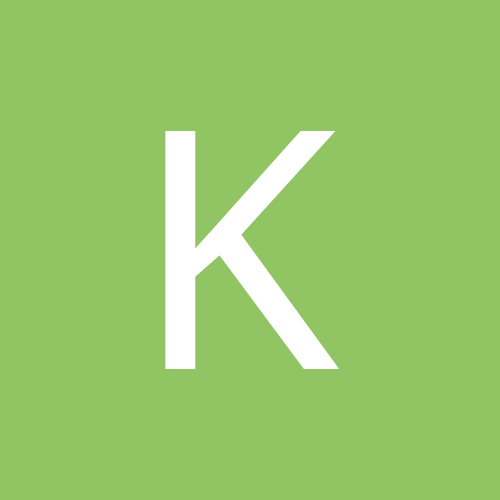 Content Count

2

Joined

Last visited
Reputation Activity
KimMac got a reaction from Kico1970 in So I won the lawsuit against SLIMBAND IN TORONTO how do i collect

I am also someone who has had nothing but issues with this band (Slimband), which I paid over $25,000 for (I was financed thru them) the band which I had placed at a private clinic in Toronto in 2013. I didn't/do not live in Toronto, so I had to fly up there & back, stay at a hotel. Factoring in the medications I was instructed to take post-op, along with the necessary OTC medications (stool softeners, gravel, etc), I am probably out around $30,000. Most important to me though, is not the money (that pisses me off) but it's the day-to-day impact this goddamn thing is having. My quality of life has be adversely affected. Most recently, I have a distended upper abdominal area; chronic constipation (I drink over 64 ounces of Water daily); nausea, vomiting and have looked into filing a lawsuit without success (firms I contacted weren't interested). I am unable to be spontaneous in eating, because I never know/can't predict when I will get what my husband has come to refer to as "backed up". When I get "backed up", I typically have been constipated, and then have a painful bowel movement, quickly followed by a swollen & tender upper abdominal area, nausea, dry heaves, then vomiting (bike usually as I've not eaten in the 12 hours prior to these attacks). The doctor who preformed my surgery was reprimanded by the College of Physicians & Surgeons in Ontario, & lost his license for 3 whole months (big deal) & has since relocated to practice in another area of Ontario the last I heard. During my surgery, he also did something that I wasn't aware he would do/would 'need' to be done. He did something so I wouldn't experience any heartburn or GERD...when I woke from surgery to find that out, I started to feel like I had made a mistake. See, I never, NEVER had any issue with acid reflux/heartburn...ever. I also woke from surgery with a pain in my shoulder & bruises on my body that I am unsure how they would have gotten there (upper arm, outer thigh). Other than the 1-week follow-up phone call, the clinic never did follow through on their promise of aftercare service & check-ins. I had called because I was concerned when I had my first 'attack' approximately 2 years after the band was installed, only to get a voicemail to leave a message, which never was returned & the symptoms abated. Then to make matters worse, if that is even possible, the clinic closed its doors a few years back, meaning I have been & am unable to have my band adjusted, which were always defills for me. These were another area of problematic treatment. Each time I went (only twice because there was a large period of time that Halifax didn't have anyone doing this), I had requested a defill because I was vomiting after drinking water. When the 'nurse' wasn't able to access my port...well, she said she wasn't sure if she accessed it or not, my doubts and regrets were reinforced. I remember telling her the last time I was in, that I wanted it removed. She encouraged me to give it time, especially since we had just 'defilled'. I remember that last time I went, it hurt when she inserted the strings & it felt as if it 'hit' something hard in my body (hard to explain, but a very weird sensation & it felt substantially different than the first time I had a defill). I seen that when she removed the syringe, it looked as if it were filled with blood, watered down blood, but not clear Fluid. She reassured me that it was 'probably just some scar tissue' that had developed around the port site and that was why it looked like blood was in the syringe. A few weeks after this interaction, when I attempted to book another defill, and to look into removal, I found out the clinic was closed. No advanced notice to its customers - I was still paying them via the financing they provided - paying for a service I was no longer able to receive. So here I am, 6 years later. I have lost weight, not as much as they said I would, but I attribute that to the fact that I can't eat so many things, and when I do eat (rarely ever hungry), I am terrified of having an attack. It has negatively affected my work life, my personal life and, since I am waiting on a long list for bariatric surgery to remove this goddamn thing, my life for the foreseeable future. I really wish there were a class action lawsuit happening. My sister had the same procedure, and has had a similar journey, minus the 'attacks'. I had done research prior to having Slimband installed and didn't find much long term information. After having the procedure, and joining their on-line community, I realized that any negative comments/stories were removed/deleted/erased, as the clinic had control over the site. If anyone hears about a class action lawsuit, please contact me because I would be interested. I live in Nova Scotia, Canada. My e-mail is kemaclean@ yahoo.ca
As a almost 54 year old woman, I can honestly say there are very, very few things in my life that I regret - and my life has not been an easy one - Slimband is the only regret I have...and it is a huge one.