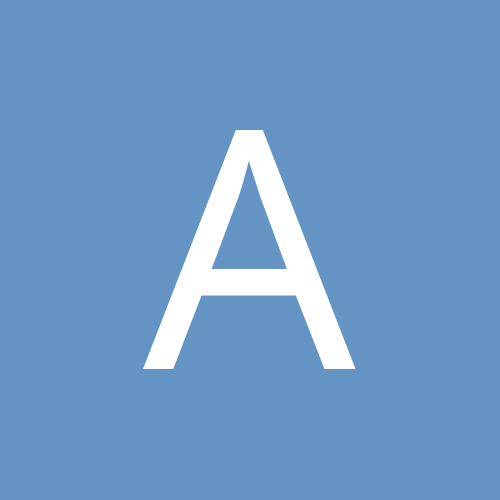 AshleyDosie
Gastric Sleeve Patients
Content Count

25

Joined

Last visited
Everything posted by AshleyDosie
Hey everyone! Does anyone use the Isopure Unflavored for anything other than shakes? I am trying to think of what to add it to that will blend out well and not be chunky! I tried it in some chicken broth yesterday and it was ok. The flavor was fine, but I could still smell it. Thanks!

Hey Everyone! I am about 7 weeks out and I am just curious how much everyone is/was eating around that time. My nutritionist had a goal of 1/2 cup for me at the 6 week mark, and I am totally full at 2.5-3 ounces. That is even eating slowly over 30-40 minutes. I really have no desire to eat, but I do make sure to get my minimum recommended protein (60g) a day. Most days I am disciplined enough to get over 75 grams. When will I be interested in eating again!?!?!

That's my hope! I can do this!

Today is actually worse for me. Didn't get to go home. I've been walking constantly and still feel the most bloated I've ever felt. I have been sipping my fluids and tonight tried some protein and the shake feels like it is stuck in my stomach. Still full two hours later and only got 6 ounces in. Here's to trying to stay positive and feeling better tomorrow!

I was pre-registered, so I literally showed up to the surgery waiting room and went back to get prepped 30 min later!

I'm feeling less than stellar. The gas pains and pressure are awful. But happy to be on this side of it all!

Thank you! Good luck to you!

I am scheduled for my VSG on Monday, 6/17.

I look at my future sleeve as an accountability partner that I am not ever going to be able to get rid of! I think and HOPE that having that mindset will help my willpower. Good luck to you!

I also chose the sleeve due to the malabsorbtion issues that arise with RNY. I am on medication for my kidneys that I will be on life long, and I can't afford to take the chance of the medication not being able to be absorbed.

It is harder mentally than physically! I am on day 3 and wanting to eat today more than the previous two days. You know your stomach can still handle large volumes of food, so your brain isn't satisfied after one shake!

Day 3 of the liquid pre-op diet. I haven't felt too bad, but my brain wants some food!!! I can do this!

I had Mexican food.......chips, salsa, queso, and steak enchiladas. Didn't eat more than I normally would, but definitely wanted something I knew I would miss!

I am on day 3 of my one week liquid diet, and it isn't so bad. I am allowed up to 5 shakes a day, sugar- free Jello and popsicles, and 2 cups of any combo of fruit or veggies a day. I have not found myself to be hungry, but my brain definitely wants to eat!

I gained 4 pounds between my consult and my pre-op appointment. I was however at the beginning of my period at that appointment and told my NP. He never even mentioned that it would be a problem. I am now on day 3 of my pre-op diet and am down to my consult weight again. Don't freak out!!!

Like others have mentioned....everyone has different requirements. I had to have: -A letter of support from a healthcare provider -Documentation of previous physician supervised weight loss -A psych clearance -An Upper GI study That's it! I really didn't have a whole lot to do since my BMI is over 40. I had to have pre-op labs and a meeting with anesthesiology this week as my surgery is in 5 days. Good luck to you!

Hey Everyone, I just wanted to post for anyone in or around Kansas City. Dr. Fearing is my surgeon at Bariatric and Metabolic Specialists. She operates at Menorah Medical Center. SHE IS THE BEST!!! I have a chronic kidney condition and she has been amazing working with me and my nephrologist in order to get myself surgery ready. She personally calls me to review my lab work! Surgery is in T-5 days! I cannot recommend her enough!

We are almost twins! I am a patient of Dr. Fearing as well, and have similar stats (I am an inch shorter and about 10 pounds more than your current weight). Have you scheduled your surgery yet? Mine is 6/17. How are the Unjury powders? I haven't had any of them but would love to mix up my current liquid diet of Premier Protein shakes! Good luck to you!

Insurance approval received today!!! Can't wait for June 17th!

Yes. All patients at my office have to do a minimum of one week of liquids. I think BMI >50 have to do 2 weeks of liquids. During that week I am allowed to have one cup of fruit and one cup of veggies a day too.

That's awesome! Our stats are similar too! I'm 5'2" and 238 lbs.

Got my surgery 'soft scheduled' yesterday for June 17th. Just waiting on final insurance approval to get it set in stone!

I have been scheduled for June 17 and insurance approval has been sent off. Here is to hoping they approve (I don't know why they wouldn't), and then surgery date will be set in stone!

Thanks! I am trying to provide education to those who aren't supportive, but like I heard from a physician that specializes in obesity management, weight loss surgery is a lot like politics. You can find tons of supporting information in favor of or against weight loss surgery, and when someone picks a side it is nearly impossible to change their opinion. I am still very confident in my decision, and looking forward to a new life with something (my new stomach) always there to keep me accountable.

I started with immediate family and a very few friends and got some really hurtful responses. I am getting sleeved in June and don't plan on announcing it on social media at all. I just don't need any more negativity when this process is hard enough!