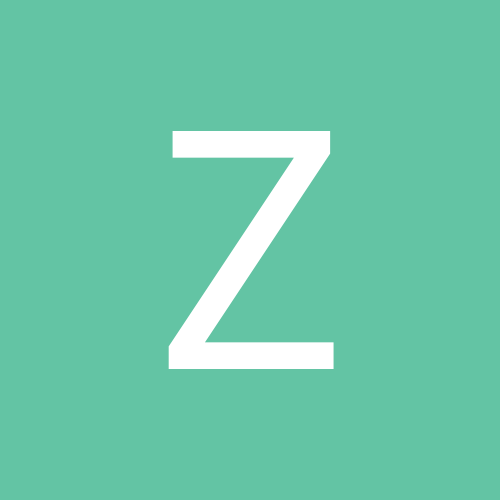 Zahara98
Gastric Bypass Patients
Content Count

14

Joined

Last visited
Everything posted by Zahara98
Ninjamom2019 - we are surgery day buddies! Congrats on your loss! You are doing great!

I had RNY on March 18 and have PCOS. I was scared of it not working as well. So far I am down 35 lbs from my highest weight at the start of my preop diet. I feel it is slower than others, but am still making progress, which is hopeful. However, I have gained and lost these same 40 lbs for years and won't believe anything is different until I'm below 200. I just had my 2nd follow up this week, does anyone else find it so frustrating that the nutritionists and doctors lump you into the group of people that eat super unhealthy and eat way to much when honestly, I probably know more about food composition than the nutritionist. I feel I don't belong because I dieted, hard, for YEARS, without results. But everyone assumes you eat way too much because of the excess weight. I am an exercise junky, worked out all the time, ate little, avoided carbs, and still didn't lose. I know surgery was the ONLY thing that might help. I pray it continues to work for all of us!

March 4th was the start of my pre-op diet, weighed in at 250 that day. March 18th was my surgery date, 247 that day. May 4th I weighed 218, so 32 lbs total and 29 lbs from surgery. My app tells me I'm averaging .5 lbs a day. I'm pretty happy with it since nothing seemed to work at all before surgery!

Good luck to you! I had surgery on a Monday, worked some from the hospital room Tuesday and went back full days to my desk job on Thursday. I didn't take any pain meds, either. Unless you have complications, I agree with the others that you should do great!

Oh also, I do get the filmy mouth feeling as well, but I've been blaming it on the protein powder from the protein drinks.

Congrats to all the Marcher's on your losses! I am 4.5 weeks post op, but haven't weighed since my follow up April 9th. I was about 22 lbs down then. I'm back in the gym and back running again, so definitely feeling great!

Oh I am so happy I found this thread! Part of the reason I had WLS is because I couldn't lose on my own any longer but I am a die hard runner and want to race and be competitive! I have been a runner since my teenage years. Am starting back to running again after my surgery - just released to full activity on the 15th. Have been really wondering how I would hydrate and have enough energy to race, but great suggestions so far! Love finding other runners here. I'm so looking forward to feeling like I fit in with runners!

Here is my perspective from a 42 year old that was diagnosed with PCOS at about 23 when the weight just started piling on at 21-22. PCOS is awful, I doctored with everyone I could, endo etc. My endo told me one time to consider not gaining a victory and that I would probably never have a healthy weight. My highest ever was 280, I lost to 198 on my own over several years using low carb diets. It was such a hard battle, but my body would not relent and for a good 15 years I gained and lost the same 30 lbs over and over again. PCOS is a precursor for lots of future issues with Diabetes, heart disease etc. I am an exercise guru, I love running, biking, I compete in triathlons. I would eat healthy, exercise and nothing would happen. I took metformin, I did protein shakes, med weight loss program with diet pills, weight watchers, topamax. No results. The year before my wedding, I worked with my primary dr to try to lose weight for my wedding. I did a shake diet that was about 1000 calories a day, high protein, low carb - and also took Victoza off label for obesity so 3.0 ml which was 2 shots since the pen only went to 1.8 max dose. In 8 months, of this diet, meds, and exercise, I lost about 24 lbs. My dr and I had agreed that the victoza was a short term thing because of the side effects possible, so I quit taking it a few weeks before my wedding and immediately started gaining the weight back. I always knew, from the battle I had, that surgery was my only option. Unfortunately, prior to getting married, my insurance I had exempted it, but after I got married, I switched to my husbands insurance so I could start trying to get qualified. In the 6 months from the Victoza to my surgery on March 18th, I gained 46 lbs. I struggled with which surgery to have, scared of the bypass, but I knew in my heart, that just restricting my eating wasn't the solution. I had done this for years and it didn't work. I needed the malabsorption part as well so I did have the RNY. I feel very strongly that PCOS should be a comorbidity for surgery. I didn't have any comorbidity's because I had such an active lifestyle, but I knew it was only a matter of time. I still have fears that this won't work either, but I know deep down, I had to do it. I think you have to advocate for your own health and find a surgeon/program that believes in you. I surely hope that I can have success and get to a healthy weight. Do what you feel is right, but find a team that supports you. I have heard that some insurance does allow PCOS to be a comorbidity, so something to research and look into. Good luck to you.

How was the transition, ok?

How are soft foods going? I have to meet with my dietitian next week and am looking forward to it because I want more definition of what actually equals a soft food :-).

What I find so interesting in being on this board is how different everyone's post op diet is - like I had my surgery on 3/18. I was given clear liquids that first day. I went home from the hospital on 3/19 after I had eaten some blended food (yogurt). I was on the blended texture diet for 2 weeks and this last Monday, switched to soft food. I didn't have a liquid diet phase - went to pureed right away. It seems the more I read, the more varieties I find. My program is pureed for 2 weeks with RNY and 4 weeks with sleeve and then to soft food for 2 months and then to regular textures. It just seems strange that it isn't more consistent.

You as well! I am scared of vomiting - it seems like how can that little pouch vomit? I suppose it must be able to!

I am feeling really good, actually - I am surprised it has been as easy of a recovery as it has been so far (knock on wood). I only took narc pain meds the day of surgery only, then took tylenol for a few days and then haven't taken anything since about 3/21. I went back to work 3 days post op. I tell you what, I was bawling like a baby before surgery in front of my husband and parents. My surgeon was like, why are you crying? LOL. It is nerve wracking making this decision to have surgery and then the unknown. I was just so scared I wouldn't wake up. I mainly am struggling with drinking - I get my 64 oz in, but I drank way more than that pre-surgery, so it has been a change. Also with knowing what exactly I should be eating - seems to just redundantly eat Oikos Triple Zero greek yogurt. How are you feeling? Our stats are very similar for starting weight/height! Looking forward so seeing all of our progress!

Hi everyone - my surgery was on 3/18. Wanted to join the March group for some support! I wish I would have joined before my surgery as I was absolutely petrified of having surgery and was 2nd guessing the surgery I chose, but glad that part is behind me and just looking forward to the future!