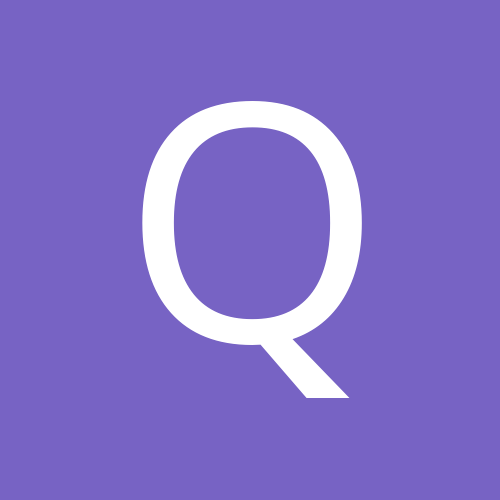 QTRNY2018
Gastric Bypass Patients
Content Count

35

Joined

Last visited
Everything posted by QTRNY2018
Has anyone needed to do a dialation after RNY? I am having a lot of trouble with vomiting and my surgeon is recommending endoscopic surgery to look into it.

3.5 days. I was prescribed a stool softener.

I was only 24 hours of clear liquids. Props to all you doing it for weeks/months at a time! I was required to lose 10% of my body weight prior to surgery. It took me a few months to do that.

Unfortunately looks like I'll be back for another this week. Coupled with a 3 week stall I am no happy RNY camper.

I had an endoscopy yesterday and they did see mild stenosis so they dilated a little. The good news is my staples are healed!

I had my surgery 6/11/18. I can get liquids down but some soft foods, usually meats, are coming back up.

I am taking bariatric fusion chewables. They are mixed berry flavor. I haven't had chewable vitamins since I was a kid but I don't think they are too bad. I take 4 a day though.

I had mine a couple days after surgery. If you are taking anti coagulants, you can expect things to be a lot more watery. I had my second one not too long ago and it was much heavier flow than I had been having. I have an IUD so usually things are about the same. I didn't think to ask the question pre surgery... but I would say it was a little worse than normal. Maybe due to hormonal changes. Good luck!

How long would you say stagnant weight is a stall? I had a stall for 2 weeks a month ago, but now I have been at the same weight for almost a week. How do you jump start again?

My medically supervised diet was high fat/ low carb. Basically cut out bread and sugar and focus on protein.... also fun fact that will be your life after surgery too! 🙂

Hi! I would say if there's a lot you can do beforehand, such as shopping for foods you can eat, making sure you have plenty of water, vitamins, etc you won't need too much help. If you are taking the pain medications you can't drive, but I only did a day of that. That is assuming all goes well. And as the person above noted, the biggest adjustment might be how dang tired you are from healing and eating low calorie. You will also likely have a lifting restriction. In summary, you likely won't need a lot of help for the first week since you'll spend most of the time resting. It's hard to plan to go back to work so soon because everyone reacts differently to the adjustment, but if it was for short periods of time you should be OK.

Hi, I didn't have comorbidities but I had a BMI over 40. I was advised you didn't have to have any above 40. Good luck!

I had the exact same problem! I dropped 20 pounds in about 8 days and then stalled for two weeks. I started walking more, moving more in general, and it started dropping again. But it was a frustrating two weeks! (Plus it was 100*+ outside!) it's a marathon for sure 🙂

I had surgery at 7 AM Monday and was home by 7 PM on Tuesday. I had to consume 48 oz of clear liquids before I was allowed to leave, and needed to be able to walk around without any assistance. Not sure if it makes a difference but I had RNY. Good luck! Pack a book and headphones, as well as a pair of loose fitting shorts and/or a robe.

Hi all, I'm new to the site. I came across this last week though I had RNY on 6/11/18 so today I am 6 weeks post op. It has occurred to me I have no target goals for where I should be and when. Was this something your surgeons had put together for you? And, even if you did or didn't, do you set up little "prizes" each time you hit a milestone? For context I am exactly 40 lbs down post surgery. Is that normal? Where should I expect to be in 4.5 months? (6 months post surgery) I'm still 90 lbs from my long term goal weight.

I also experienced it! But then I needed a lot of naps during the day... I'm 6 weeks out and that doesn't really happen anymore.

I've thrown up a few times. Mostly because I ate too much and didn't know my limits It's very much a mental thing to walk away from a plate that still has food on it. But, if you think you are full, you probably are. You don't get to make room for more bites in a few minutes - there's no room. Just some words of wisdom from someone who's now thrown up in a neighbors lawn, completely sober.... 🙂

Wow, my surgeon only required 24 hours of liquid diet before my surgery! I don't know how well I could have done for multiple weeks. Good luck to everyone!

Due to my insurance it was a minimum 6 months of a "medically supervised diet." I was required to go to the office monthly, meet with nutritionist, have psych evaluation, do blood work, and attend a support group. Howver with some scheduling issues between me and my office, it took me 10 months from start to surgery date. I am guessing that's pretty long for most.

My surgeon said coffee or tea with no creamer was fine. They even offered me some the day after my surgery at the hospital! I however am not a coffee drinker.

Walking is probably the best for now! I had lifting restrictions for the first 4 weeks. I know I tried to pick up to a jogging pace but my insides felt funny so I left it to walking. I'm also a yoga fan- but there is a lot of twisting and stretching so get that cleared by your medical provider first!

It is a lonely world being a flat chested plus size girl lol. I'd just like to be a 36B again instead of 42B!

Definitely start with lighter weights! Strength takes time and form is more important than amount of weight. Im about 6 weeks out RNY and I'm just starting to get back into strength training. A slow process but patience and persistence will be the key to success.

Tomorrow is 6 weeks post op! It was tough to be inside when it was so nice out but I've been enjoying it now!