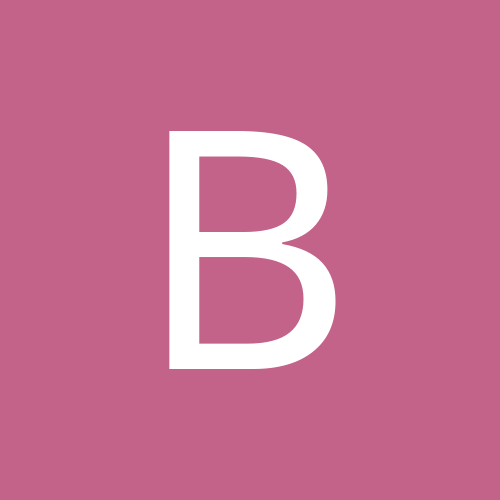 Bootscraper
Gastric Sleeve Patients
Content Count

48

Joined

Last visited
Everything posted by Bootscraper
HW: 249, SW: 225, CW: 170, GW: 149 April seems so far ago, I had sleeve on April 11th and it went very surprisingly well. I have learned a lot about intuitive eating and how that helps me through the day. I found that tracking my food constantly put me in an obsessive state over food which can feel unmanageable. Now I pick out what I will eat in the morning and stick to it with a general idea of the calories and macros for the day rather than micromanaging a food journal. It helps that I basically eat the same thing all the time. I had minor stalls here and there, a few pound regain around the holidays, but have gotten rid of all of that. I am looking forward to 2020 being the year I meet my goal weight!

No shaving anywhere two days before since you could cut yourself and have an 'open wound' for them to worry about Sent from my SM-G950U using BariatricPal mobile app

April 11 vsg Hw:249 Sw: 221 Cw: 207 I haven't been on the forum since surgery, but it's been going great. Surgery day was awful in terms of being uncomfortable and nauseated. Day 2 was better and I was determined to go home so I made sure to get my liquids in on schedule otherwise I would have had to stay in the hospital until I could meet their guidelines. I had incision pain, but only took gabapentin, the narcotics didn't help and made me loopy and I was worried about dependence since I'm susceptible to that. I started back swimming last week (2.5 weeks from surgery). I do a deep water aerobics class twice a week, but haven't gotten back to lap swimming yet. I'm still on pureed food but have cheated with a little bit of meat here and there, but I have no problem with meat. I had a couple instances of pushing my restrictions because I ate egg salad too fast. I need to work on slowing down eating, but pureed foods go down quick. Overall I'm very happy with the results, lack of complications and the fact that I have a whole new wardrobe available to me (lost weight once before taking Saxenda, gained it all back after I stopped the meds, but kept all the skinny clothes.) Sent from my SM-G950U using BariatricPal mobile app

It is a stick blender that you can use to put in food to blend while it's cooking. For example I used mine to make broccoli cheese soup to liquefy the broccoli while the pot was on the burner.

Surgery is Thursday, my last day of my job (ever, I got a new job) was supposed to be Wednesday... But two people came in to work with respiratory infections and I was worried that I'll get sick before surgery. My Dr said they would cancel surgery if I had any infection. My boss said it was OK for my last day to be today instead. Now for the next 5 days to do nothing but prep my house and clean before I go under the knife.

Hi all, I have been scheduled for VSG on April 11th. I currently work for my state's government and I have gotten a job offer to move to a new state agency and they want me to start in March - luckily no insurance problem since I am staying on the same state plan. I have not discussed surgery with the new job yet because I was not scheduled for surgery at the time of my interview and I have not responded to the offer yet. How should I go about telling the new job that I may need up to 4 weeks off within the first month of starting (per my doctor)? I have heard two things so far: 1. take the job and tell them AFTER you are hired, because medical procedures are covered under FMLA, they cannot terminate me for needing time off. I worry that this option will appear 'unprofessional' for not notifying them before making an offer. 2. tell the job BEFORE you take it so you can negotiate your start date for after you return from surgery. I worry that if I tell them now, they will rescind their offer. Anyone experienced a change in job right around the time of surgery? Any suggestions?

April 11th. I'm starting a new job exactly two weeks after surgery, hopefully I'll be ready to roll by then!

Obvs, follow your dieticians rules, but they told me no more than 8oz of caffeine a day during the pre op diet. Also herbal tea has no caffeine and tastes just as good

Yay there are a few of us. I haven't met anyone in my hospital program that had the same date.

Something I thought of with this, you can still go out with your family, just eat the portion that works for you. Why is he concerned with the amount you eat if the real worry is taking away 'family time', as long as you can still go out? I guess it seems like he would be concerned that you aren't enjoying yourself, but isn't the point of going out with your family...is to be with the family, not food?

My boyfriend was supportive but also nervous. I asked him to come to one of the hospital support groups that focused on the role of family in this change. He got a little... defensive about how my changes would effect him. Since then it's gotten better, we talk about surgery as a concrete thing, since it's scheduled for 3 weeks from now. We both started eating low carb about 10 months ago, so it's just been a process. Don't take it too personally if the initial reaction is not what you hoped.. It's a major life change that will affect your spouse, and they have no control over your choice or the outcome.

Hey we have kind of close stats and same surgery date! I'm 228 right now and I've lost weight before down to 173 but I was on a appetite suppressant medication, when I came off the weight all came back... I get the same worries about people saying 'you can do it yourself, you aren't big enough for surgery'. My answer is 'well several doctors think otherwise'

We are close in stats and surgery date!

I found them at BJ's warehouse the other day. Didn't buy them but it was under $20 for a pack of 12 (don't remember cost exactly). It's about the same as premier protein at $18 for 12.

Thanks for this, it was interesting. I'm scheduled for surgery on April 11th and I've noticed that my surgeon/nurse team has not discussed calculating realistic weight expectations post surgery. I have a few more appointments before I go under so I'm going to bring this up.

VSG scheduled for April 11 Height : 5'4" Sw: 249 Goal: 140 (lofty goal, not sure if it's attainable) Sent from my SM-G950U using BariatricPal mobile app

Wow that seems high. Mine was $70 for an hour in person interview. Can you choose another psych provider?? Your surgeon might have suggestions for providers they work with regularly. Sent from my SM-G950U using BariatricPal mobile app

It is a desk job, I was surprised when my surgeon said "most people take 4 weeks", considering I have read on here that most people only take about two weeks.

Awesome! I just got scheduled for April 11th

"Yes, my beard was quite heavy - I was ready for a change"

I always get morning appointments and only nibble on a breakfast until after they can weigh me. Weight fluctuation between doctor's scales, your own, water retention etc can have a few pound difference - I wouldn't worry too much.

I discussed stress eating during my psych eval. That psychologist recommended individual counseling to work on managing stress but did not consider it a surgery disqualifier. After the psych eval, I voluntarily stopped eating most carbs to get in line with the post surgery expectations (about 10-15% of my intake now is carbs from nuts and veggies). I found that I was not really stress eating, I was craving carbs, the stress just allowed me to say that eating sugar laden foods was comfortable and acceptable because stress was 'painful'. Hopefully you have other options for surgery groups, mostly because it seems kind of disrespectful to say 'yeah you are wrong' about your own life. Most surgeons have seen so many patients who lie to themselves about quantity and types of food that the doctor may feel like you just don't want to admit truths (even if that is not the case). There can be jaded individuals in any profession that has "seen it all" and may say something based on their experiences that do not apply to you.

If your FSA has a debit option you can just take the money out and buy the nutrition items that way. Just at the end of the year you have to tell the govt on your taxes that all of the money was for medical purposes.

I live within 45 minutes of two large amusement parks in Virginia. I begin to get uncomfortable on rides around 240lbs. I am wide hip/small chested (size 18 pants). I have spent most of my life riding these same rides so sometimes I could turn my hip and sit a little sideways to fit just because I know which rides I can do it in. There are a couple of different ride types with different locking mechanisms. One will go just over your lap with no chest coverage and one with a shoulder restraint (mostly metal coasters that go upside down). Some rides also have specific lines for larger seats since I am bottom heavy/wide hips I usually try to get in those lines. I love rollercoasters and this is also a goal of mine to fit more comfortably in them. Good luck!!

Personal anecdote, not saying you're heading for the same path: I lost weight on my own once in the past, about 70lbs (I've gained it all back and more and now almost approved for surgery). I was married and my husband didn't like me losing weight. He often accused me of looking for other men. This was not about *me*, I was not being secretive, flirting with men or whatever he thought. His problems were about HIM - self consciousness, feeling of inadequacy, alcoholism, thinking I would leave him if I finally got the self confidence and decided that he was not right for me. He refused couples counseling and I finally did leave, not because I wanted someone else - but because I wanted to be treated with the respect that should be given in any relationship, but he was a toxic person. If you cannot get your partner to participate in counseling - go on your own. You can learn a lot about boundaries, respect, why you accept or participate in unhealthy behaviors, etc.