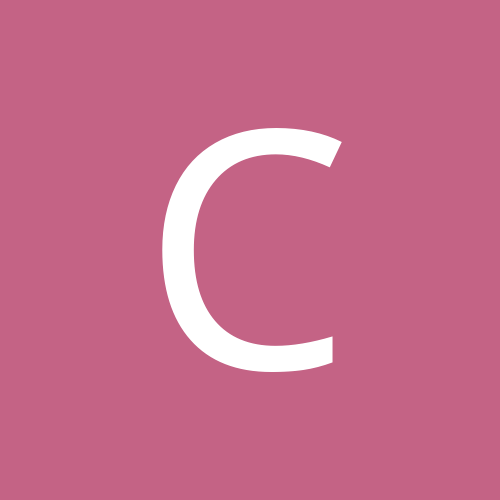 Cynisca
Gastric Sleeve Patients
Content Count

67

Joined

Last visited
Everything posted by Cynisca
You'll do great! You have amazing insight to some great questions before surgery! Line yourself up with a therapist for post care support! The surgery is only a tool. Every question you have is valid and you'll need some great support systems lined up! Have a successful surgery!

I wouldn't worry. There are too many factors to look at and I'm sure your doctor is on them and knows them. I am at the high end of the weight loss scale (meaning losing quicker) and my doctors attribute it to being very athletic previously, my body is reacting well to the changes and as long as my blood tests come back excellent they aren't concerned.

Only my husband and kids know. Not ashamed this is simply my journey and I want no other influences in this journey except my own. If someone however asks and me sharing could save their lives, then, I know I'm sharing for a reason bigger than my privacy and I would/will.

Great question! I'm about 2hours+ away from a metropolitan area. So when I researched Food Psychologists I looked for 3 things. 1. Do they do video sessions 2. Are they a fit for my personality 3. Do they specialize in Bariatric patients . Your doctors who performed surgery should absolutely provide you with a great list. When you have the right psychologist they will guide you in exercises to find out the reason why you eat so much (in my case it was opposite than why I thought I ate all the time). It took us 1.5 months to nail down the exact reason. When you find that out, it becomes so much easier to manage cravings and choices. The process of finding out was really hard and frustrating and I spent many days feeling hopeless about a long term solution cause you realize surgery is only a temporary fix to a much bigger problem. Now, like an addiction, I know what my triggers are and I have coping mechanisms put in place so I don't fall into using food to work through them.

Why don't you set it as a milestone your "cheat day". Looks like you only have 40lbs to lose left so maybe you incorporate it into your life once you reach goal weight. See if you really want and need it at that point?

I just hit 6.5 months and I'm down around 110-115 lbs since surgery. Haven't cheated and I'm working out 6 days a week with a variance of cycling, running, and cross fit. I've worked hard with a food psychologist so I do this the healthy way. My blood levels are all good as of last week. My hair started falling out insanely about 60 days ago, you can REALLY tell it's thinned out. I bought these hair and nail gummy supplements at costco and within 2 weeks ALL hair falling out stopped. Every day is a reset and reminder that food is a fuel and my body will respond to the fuel I give it.

Absolutley not. I did self pay so first, I'm not wasting money on something that I'm not committed to 100%. Second, I've never been shy that I needed a TON of therapy as to why I ate the way I did. When I discovered the reason and worked on it my choices became clear. I eat for fuel. I don't eat for emotions or pleasure. If I start making those choices then I'm going to go back to where I was before. I didn't do this process to endulge, I did it because it was terrible where I was both physically and mentally. I am just over 6.5 months out and I have lost over 110lbs. I workout 6 days a week (various) and I eat clean and amazing and I've never loved life more.

Welcome to Onederland!!!! WHOOHOOOOO!!!!!

I was cleared at 2 weeks to cycle as long as it was no more than ten miles and on flat roads. I was cycling by 30 days over 25 miles + a day.

I self paid and it was $15K

Congratulations! These type of posts are awesome!! What's your exercise regime like?

I spent a ton of time looking at others progress to see what is normal what isn't and that wasn't a great idea. I've learned to just stick to what your medical team has asked you to do and you will progress how your body determines it best to do so.

I Love Sashimi and I make Poke as well....I was sleeved in July and no more than 2ounces nothing else with it and that's about it. Such an amazing source of protein.

I think your weight loss total is awesome. Stalls are mentally so hard! My nutritionist gets me to do screenshots from a bariatric app that I use to track my meals etc. She looks at the time between eating, what I'm eating etc and it's shocking what she picks up that i never would. I imagine you have a nutritionist on your recovery team maybe do the same and just get them to look it over for you.

Thanks for the post, I like seeing different perspectives.....keeps the mind open! Question, what's your work out/exercise routine like? I'm looking at higher Carb options and seeing what the exercise lifestyle of the higher carbs success people are like. Thanks!

Awesome ! You look great!

I personally wouldn't be posting and publishing this all over social media until you get a full second opinion and in fact if something is wrong with the surgery done. There are many cases of people defaming companies or business owners online where they come back and sue the person doing it and have won. Right now, the only thing you can comment on is how bad of an attitude he had towards you. You are accusing him of possibly not reducing your stomach size 75%. Get some proof first, another doctor can easily run the tests and obtain your records, see a food psychologist also to get some help with eating habits (you are gaining weight that is on you) and when you have proof or a great second opinion then I think you'll be in a far better position to have your concerns heard and possibly taken seriously.

There is no doubt at all that exercise has helped with a higher weight loss than I would have had otherwise. I think the other thing though is it has kept me very positive (endorphins) and it's also really helped replace a terrible habit of snacking. Instead, I keep busy and keep active. It's been a game changer.

I would keep a before and after picture of yourself. It seems the issue is more about you feeling like a fraud (your words). There would be nothing more educating and inspiring than you showing a before and after picture of your success and hard work.

I was off for 1 week back week 2 just with lower energy by week 3 I was fine.

My was just last week , it was mandatory to do it before the 3 months mark and after 2months.

July 23rd surgery down 62lbs since surgery. I am very active though, hard not to since my energy is way way up. We just did our full run of blood work to make sure there is no vitamin deficiency or lack of protein etc and it came back perfect.