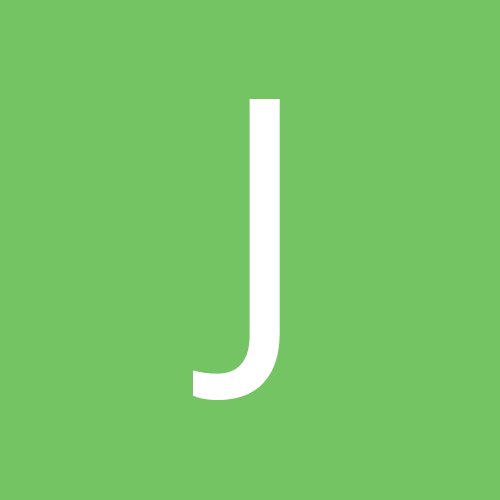 JulesUp
Gastric Sleeve Patients
Content Count

28

Joined

Last visited
Everything posted by JulesUp
I have lost 135 pounds since my journey began at my HW of 390. Surgery day 7/12/2018, I weighed 368. At 5 months, 12/17/2018, I weighed 268. However, weight loss has been slow even though I am still eating healthy and small amounts. I work out, but not steady due to my work and family balance obligations...but trying to get better at getting to the gym rather than making excuses. Time is a constant struggle though! I am currently at 255 at 10 months. I am proud and a true life changer! Working hard but definitely not easy as it once was. I went from a size 28 to a 16 in pants; and from a 5x to an XL or 1x in shirts.

I had surgery July 2018 and was 390 at my heaviest. The day of surgery I was 368 and today I am 257. I have lost 133 pounds! Weight loss is definitely harder at 9 months out. I am trying to go to the gym three times a week, but I can't always make it due to my work commute and kid obligations. My goal is to make it to 230 by my one year anniversary this summer, but I am almost doubting myself. I lost weight quickly during the honeymoon period so at five months I had already lost well over 100 pounds, but sticking to a plan and hoping for a positive outcome. The best part is dropping six pant sizes. I use to be a 26/28 and now size 16 in regular woman section. The biggest NSV has been able to fit and ride in a roller coaster after almost 18 years of riding one for the last time. I rode 4 roller coasters with my boys a few weeks ago at an amusement park. Looking forward to traveling in an airplane next week without having to use a seatbelt extender. Congrats to all on your success!

I lost 125 pounds with the sleeve. I started at 390.

30 grams (typo) using Premier Protein...

There are variations you can make your coffee with either using a Premier Protein shake vanilla or caramel. I prefer the caramel Premier Protein. I make a cup of coffee using half of the caramel slake and half unsweetened almond or skim milk, add tablespoon of your favorite instant coffee. I warm up the milk and coffee first and then add the instant coffee. You can also get a double shot espresso with ice and pour the Caramel Protein shake and it's like a big treat. The shakes are sweet enough, you don't need to add any sweetener to your coffee. Everyone is out of Caramel Protein shakes and have also tried the Atkins Cafe Caramel are good too just 15 grams of protein vs 39 grams using Premier Protein.

Thank you! I've been hitting the gym more and lost 4 more pounds this week! Down 130 pounds total! I am elated! I have a protein caramel coffee every morning for breakfast and seems to do the trick and tastes very good. Congrats to you too on your success!

Meant to say "chocolate temptations" (not temperature) Lol!

I will be 7 months on 2/12 and have lost 126 pounds from HW and 104 pounds since SW. I've had great success from the sleeve, but now it's going to take extra work to loose the rest. I have been dancing in the mid 260s since mid-December. I gained a few pounds over the holidays making bad choices with so much temptation even though the restriction is still there but can eat more than just a month or two ago. I need to stay away from carbs and chocolate temperatures but trying to go to the gym more. I wish I could go everyday, but it's hard with balancing my commute to work and family obligations in the evenings after work. My goal is to go 3 days a week. I will start walking more again once the weather gets warmer too. I had regrets early on when I couldn't drink or eat much and kept vomiting, but so glad I did it. I don't I would have ever had this success on my own. I had tried every diet in the name and always dropped some weight and then regained the weight and some more. Trying to stay on track and feeling great!

Great progress at my 5 month check-up at surgeons office yesterday!!! My surgery date was July 12th and I have officially lost 122 from HW and 100 pounds from SD!!! I started my journey at 390 and now at 268. All vitamins came in good and ferritin level was too high at 203. The doc said only take iron every other day to stabilize the level of iron. I am feeling good and have lost more weight than I expected. I am now 88 pounds away from goal and wonder if I will be able to achieve it with all the progress I have made so far. My size dropped from a 26/28 pant to a size 16/18 pants and can shop regular sizes. I have been having so much fun during this holiday season and feel great! Looking forward to traveling in the spring and not requiring a seat belt extender on the plane any more. So many non-scale victories to celebrate! I never thought I would be this far so soon! Congrats to all of you on your progress!

Just turned 4 months this month. I had surgery on 7/12 and have lost 110 pounds from highest weight and 88 pounds from day of surgery. Started 390 hw, 368 sw, and 280 cw. I've had great progress but it has slowed down and have been experiencing more stalls. Some days are good and some days are bad on the vomiting side or same food may not agree my new stomach either. I still struggle with getting enough protein and supplement with a shake in the morning cut down with almond milk because it's too sweet and can't stand it. My water intake is improving but not meeting goals. Been buying some clothes as I have gone from size 28 pants to a size 18. I didn't gain my weight overnight and trying to be positive ahead to meet small and big goals. Looking forward to a brighter future!

Thank you! Your stats are awesome too! Very inspiring as your starting weight was very close to mine.

Hello girls! I am so excited to report that one week past my 3 month surgery anniversary (7/12), I reached 100 POUNDS LOSS from my highest weight!!! I have lost a total of 79 pounds from the day of surgery and I am so happy with the amount of weight I have lost so far in this short amount of time. It certainly hasn't been easy and there are days I can't keep anything down, but despite the hurdles, I am super motivated and started going to the gym again. It's been so much easier to hang on the treadmill for 30 minutes and will continue to test my endurance. I know it will get harder as I get closer to goal, but working on life changing habits that I can live with to transform to a healthier version of me. In the meantime, I am also rediscovering who I was before I gained all this weight. A great non-scale victory to report is that I have no problems fitting into a restaurant booth and husband says he doesn't hear me snore any more. I am guilty of not using my pap machine as I have lost so much weight the pressure chokes me and the strap is so loose from the weight loss that's it's useless. I plan on getting another sleep study done in the near future and hoping to rule out the sleep apnea diagnosis. I never knew I had it prior to surgery but had to get a sleep study completed in order to qualify for the surgery. Hope all you are doing well in your journey!

I hit two-fer-ville (299) on 10/1. I am currently in a stall at 297 but so happy with my progress. I am seven pounds away from my first goal of 100 pound loss from my highest weight. I hope I can make it to onederland and will join you in a Happy Happy dance! At least now we can say we are closer to that goal. Taking one day at a time. Best wishes to you too!

I had my surgery on July 12th and down 70 pounds from surgery date and 92 from highest weight pre-op. I have run into people in the street that have not seen me in some time and are quite surprised about the weight loss. I am down 4 pant sizes. I am feeling better and more confident about myself. However, I am not sure my own transformation is sinking in yet when I look in the mirror either. I have lost weight faster than I expected and can't imagine how far this journey will transform me into the new me at my one year anniversary.

I am 10 weeks today and have lost 60 pounds from surgery date and 82 pounds from heaviest pre-op weight. I increased my protein this past week and noticed a jump in weight loss this week. I've hit a few stalls along the way, but nothing too long. I think our bodies have a way to slow down to catch up with all these changes suddenly happening at a rapid rate. I am also a B-cup and not sure what size I will be at the end of my journey. I have already gone down 4 pant sizes; from a 28 to a 20 so far! People are really starting to notice the weight loss specially in the face. No issues with gallbladder because I had it removed over 20 years ago. The surgery team is very happy with the progress I have made so far. It's keeping me motivated and I am not too far from my first goal of reaching 299 and then a 100 pound loss when I hit 290. Small steps lead to great victories!

I started my weight loss journey at 390lbs. The day of surgery I was 368. I had my seven week appointment yesterday and have lost a total of 71lbs from my highest weight and 49 pounds from day of surgery; currently @319lbs. It's been a tough adjustment but motivated with the success so far. My next follow-up appointment is at the end of October. Doc said I should be 20-40 pounds less and doing great. Taking one day at a time and striving for set goals. I am down 3 pant sizes from a 28 to a 22. Currently only buying a couple slacks to survive work and one pair of jeans for the weekend. However, I have bought a few things a few sizes smaller to motivate me and look forward to the months ahead.

My highest weight was 390 (May 2017) when I began my journey to go through a 6 month program to qualify for WLS. I was sleeved on July 12, 2018. My surgery day weight was 368. I will be 7 weeks tomorrow and today I weighed in at 323. My total weight loss is 67 pounds from my highest weight and 45 pounds from surgery date. It hasn't been easy but making great progress! My goal is 180 and afraid that I may never reach it, but taking one day at a time and setting mini goals instead. I am so excited for the future and the new "healthier" me! Yay!

Congratulations! Your progress is incredible!

I am currently 4 weeks as of yesterday. I have hit a stall this week, but overall the weight loss has been remarkable despite feeling so sick (lots of vomiting!) and nauseous. I was having buyers remorse after surgery thinking what I have done to myself watching my family eat when dining out. I kept wondering when would this get better but since hitting one month post-op, I can sincerely say that I am feeling much better. My surgeon's 3 week post operative diet consist of eggs (can add Chinese egg drop soup), Tofu, fish (baked, grilled, steamed or broiled, not fried or breaded or fish sticks), seafood (no shrimp but lobster yes!) and soft cheeses. 70 grams of protein, 30 grams of carbs per day. A protein shake can still be used a s meal replacement. I am not meeting goals, because I eat so little and stay full for so long. I carry my water bottle everywhere to sip all day and use either Cyrstal Light or Sugar Free Cherry Kool-Aid to the mix. I tried two spoon fools of spaghetti with beef & turkey meat sauce; and did not affect me at all yesterday. I cut up the well cooked noodles (since the nutritionist said that you can eat soft noodles like in Campbell chicken noodle soup) and took my time eating the small amount. I have only tried well cooked zucchini and mashed potatoes. I tried tuna fish with a bit of mayo, but it was too heavy and made me sick. I have also tried hard boiled eggs and scrambled eggs with cheese but they don't sit well either. I also tried refried beans with a pinch of shredded cheese and sour cream, but again too heavy. I am eating soups but avoiding cream based soups. The biggest thing I miss is chugging down a bottle of water when I am thirsty. A few days ago I had a metallic taste in my mouth and could not get rid of it and constant dry mouth no matter if I drank water. Has anyone else experienced this?

Thank you! I got the hang of it and not having a problem doing the shots. Doing great, but staples not being removed until 3rd week on 8/2/18. I am 12 days post op and have lost 26 pounds already.

My surgery date was 7/12/18. Today is 11 days post op and I have lost 21 pounds from the hospital weigh in, but I gained 12 pounds in water weight after coming back from the hospital and dropped that 12 pounds + 21 pounds. Impressive!!! My total loss so far is 32 pounds since starting my pre opt liquid diet and 43 pounds since my journey began. The first few days were rough with nausea, fatigue, and dry heaves. The worst is the feeling of vomiting but nothing is in your stomach. I spent three nights in the hospital due to irregular heart beat after surgery. I was ready to leave after second day. I was tired of getting the tray of the same popsicle, low sodium broth (nasty!), orange jello, and crystal light mix for water. I am starting to feel normal besides the fact that I see my family eat normal food, but i can't. The toughest is having to prep meals for my children and not being able to eat anything, but liquids still. I have two Premier Protein shakes, water, broth, sf popsicles, and nutritionist added Chinese egg drop soup to the list of what i can have. I have several episodes where I feel like a brick is stuck in my chest where I think I drank too quickly or had gas stuck inside. I really hate the feeling and hope this is not a forever thing. Only one time, I had vomiting with such an episode, but it was just the liquid I had drank. I also had staples instead of tape due to allergy but only downside is the staples are not being removed until my three week appointment. I am on liquids for three weeks and can't wait to start soft foods. I am trying to walk everyday and can't wait to go back to the gym soon. The doctor also advised not to walk in the sun due to dehydration. I had to get a bag of iv fluids at my one week appointment. This is the hardest thing that I have had to do (certainly not easy!), but I know in the end, it will be very rewarding to gain a new healthy me.

Finally home after three nights in the hospital due to abnormal hear beats the evening after surgery. Not taking pain medicine today. I feel great except for the soreness around the incisions. I also got staples instead of glue and steri-strips because I am allergic to the tape if it stays there a long time. No need to worry about taking shower and changing dressings with staples and no drains. The only negative is the 14 pound water weight gain from the the IV pump. Hopefully, I will loose it in the next few days. Did anyone have a drastic water weight gain after surgery? Now drinking my Premier Protein Shake even though it takes me about 2 hours to swallow all of it. It's hard to believe that I can't consume much without it hurting so much. The only thing I am not looking forward to this evening is the Lovanox syringes to prevent blood clots. I am a bit apprehensive to do the shots myself and hubby is not crazy about the idea either. Well...off to do more walking.

Hi Bella, I also had a bit of vomit and nausea after surgery. It was an awful feeling. I won't be leaving g the hospital until tomorrow morning, but will need to check on the post-op diet. I am not sure I am allowed yogurt or cream of wheat; only protein shakes, broth, jello, sugar free popsicles, water, and crystal light. I bought the Unjury protein powder in chicken broth and unflavored to add later to apple sauce or baby food. Sounds like you are doing great. I will be following you too so we can share notes.

I had my surgery on July 12. Walking a lot and trying to drink fluids. I am still in the hospital due to irregular heartbeats the first night after surgery. The cardiologist wanted to keep me here and extra 48 hours for observation. It seems surreal that I actually did this. The first night was a killer with the gas pains in the chest. Otherwise, I am in no pain right now, but then again, this is a picnic compared to a c-section and I have had several; including gall bladder surgery in the past. Incision sites are just a bit sore. I have staples because I have an allergy to the tape and no drains. Pre-op I lost 24 pounds. Excited to becoming the new me and returning to the gym when allowed.

You will get through it!! It's a tough transition! My hardest part was being at work around everyone else who was eating and snacking but I just keep telling myself that this is what I will have to get used to from now on! You've got this!! 🌟🌟🌟 Thanks! Yes, the toughest is at work when everyone else is eating around you. Only 13 more days to go...